As Ford Authority reported last month, the Ford F-Series once again ranked as one of the most frequently stolen vehicles in 2022, according to data from the National Insurance Crime Bureau (NICB), this time coming in second place behind the Chevy Silverado. Now, the Highway Loss Data Institute (HLDI) has released its Whole Vehicle Theft Losses report covering the 2020-2022 model years, and in that regard, the Ford Super Duty ranked as one of the most stolen vehicles in the U.S. yet again.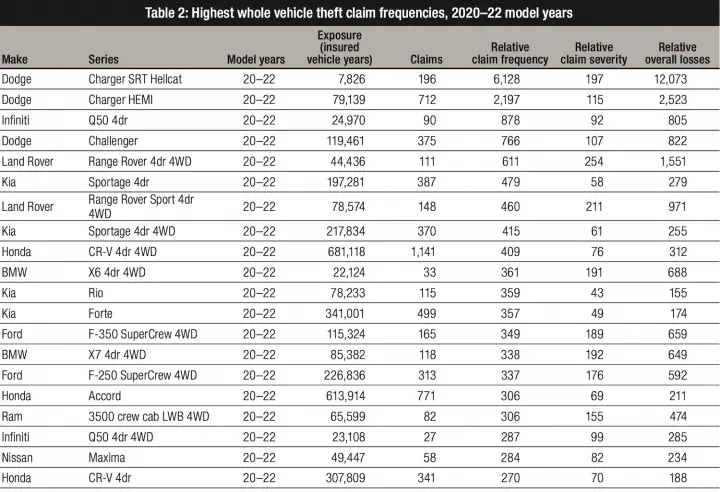 Based on data provided to HLDI from a host of insurance companies – not crime reports or any other measure – the Ford Super Duty ranks among the top 20 vehicles with the highest whole vehicle theft claim frequencies for the 2020-2022 model years. In fact, two models made the list – the F-350 SuperCrew 4WD, which ranked 13th with a relative claim frequency of 349, and the F-250 SuperCrew 4WD, which came in 15th place with a figure of 337.
To come up with these figures, HLDI uses three types of theft claims – theft of contents from a vehicle, theft of vehicle parts, and theft of the entire vehicle. Information on all collision claims for the 2020–2022 model year vehicles during calendar years 2019–2022 was obtained, and each claim was categorized as either a total loss or not a total loss. Information on vehicle base price for each model was obtained, and a ratio of collision payment to vehicle base price was calculated.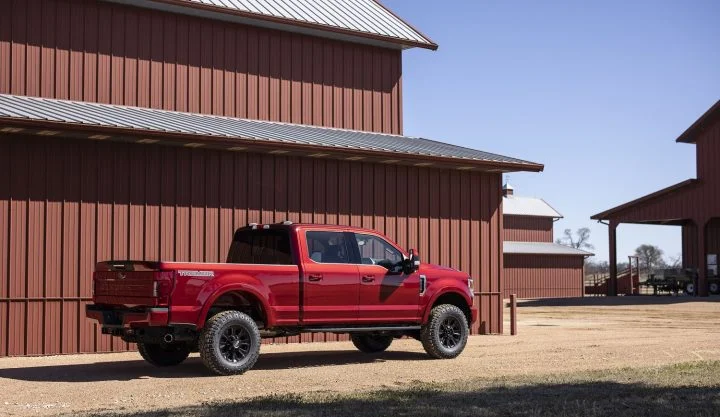 Altogether, 2020–2022 model year vehicles had a whole vehicle theft claim frequency of 0.41 claims per 1,000 insured vehicle years. The average loss payment per whole vehicle theft – or claim severity – was $45,068, which translates to an average loss payment per insured vehicle year (or overall losses) of $18.
We'll have more on the state of new vehicle theft soon, so be sure and subscribe to Ford Authority for the latest Ford F-Series news, Ford Super Duty news, and continuous Ford news coverage.