This week has been filled with a lot of rumors and speculation about the next iteration of the pony car. Some of the speculation turned out to be incorrect, like the idea of a mid-engine Mustang. But the 2025 Ford Mustang GTD is indeed real and it will almost certainly boast supercar performance, with a heavily reworked S650 platform packed with an impressive amount of upgrades and modifications, including a transaxle.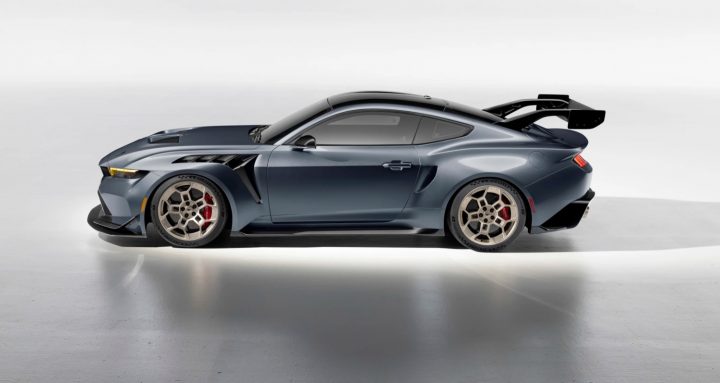 At its core, the 2025 Ford Mustang GTD is a limited edition high-performance car that's street legal. Development began in 2021 and the team wanted to take on European sports cars, with a design based on the GT3, which debuted earlier this year. It is designed to be the fastest road-going Mustang in history, with a targeted Nürburgring time of under seven minutes. Significant amounts of carbon fiber have been applied to the GTD, with the fenders, hood, trunk lid, door sills, front splitter, rear diffuser and roof are all carbon fiber, and the company will offer optional carbon fiber front and rear fascias too. There will also be an optional aero package that will include more carbon fiber parts as well.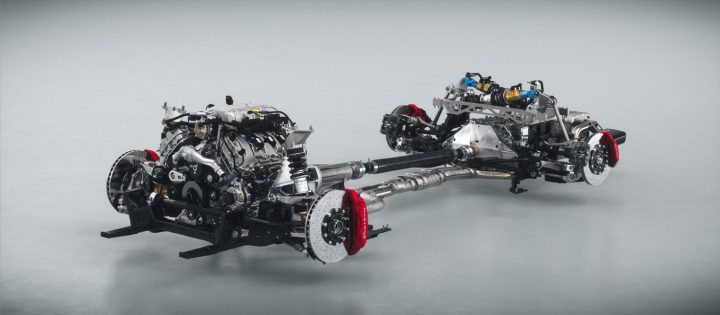 The beating heart of the 2025 Ford Mustang GTD is a "purpose-developed" supercharged 5.2L V8 with dual air inlets, presumably a tweaked version of the engine that appeared in the Shelby GT500. That said, the GTD will likely boast at least 800 horsepower under its hood, making it the most powerful Mustang ever. Additionally, the comes equipped with the first dry-sump oil system fitted to a roadgoing Mustang. Up front, it has a short-long arm front suspension for enhanced stiffness.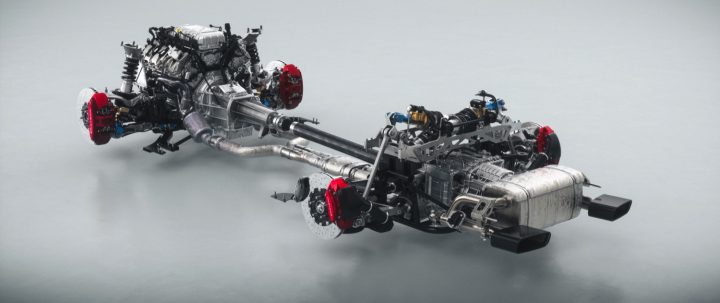 It gets even crazier out back, with an integral link pushrod and rocker arm rear suspension setup, with inboard Adaptive Spool Valve shock absorbers and coil springs. The 2025 Ford Mustang GTD also has a carbon fiber driveshaft mated to an eight-speed dual-clutch rear transaxle, which enabled it to boast a near 50/50 weight distribution between the front and rear. The semi-active suspension can vary spring rates and ride height and the entire setup gives the GTD a wider rear track than a regular GT by almost four inches.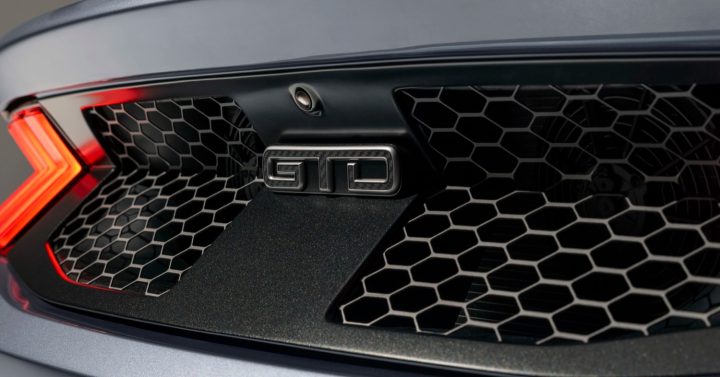 In terms of customization, full details have yet to be revealed, but the company says that the 2025 Ford Mustang GTD will be available with multiple interior options. Additionally, there will be several special edition exterior packages and buyers can order it in any color they desire. Production of the GTD will begin at Flat Rock Assembly and finish at Multimatic facilities in Markham, Canada. Pricing is expected to begin at $300,000 and about 2,000 will be produced, with the vehicle becoming available in late 2024 or early 2025. Prospective owners will have to apply to Ford, much like the GT before it.
"Mustang GTD shatters every preconceived notion of a supercar. This is a new approach for us. We didn't engineer a road car for the track, we created a race car for the road. Mustang GTD takes racing technology from our Mustang GT3 race car, wraps it in a carbon fiber Mustang body and unleashes it for the street," said Jim Farley, CEO of Ford.
We'll have more on the GTD soon, so subscribe to Ford Authority for the latest Ford Mustang news, and for continuous Ford news coverage.