Ford has been working overtime to ramp up the production of its all-electric models across the globe, all with a goal of producing 600k units annually by 2024 and hitting two million per year by 2026. However, the automaker hit a bit of a snag recently when demand for all-electric vehicles fell following a period of high demand, prompting The Blue Oval to pump the proverbial brakes and push back its first goal to later next year, as CEO Jim Farley revealed while speaking during the automaker's Q2 earnings call.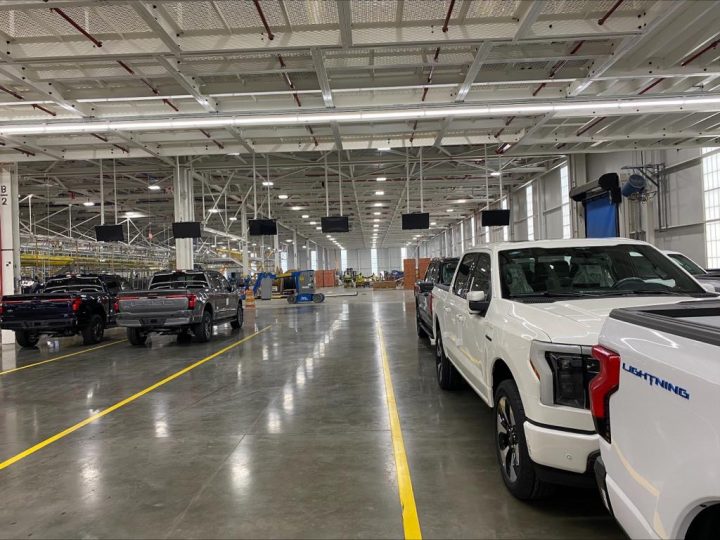 "The near-term pace of EV adoption will be a little slower than expected, which is going to benefit early movers like Ford," Farley said. "EV customers are brand loyal and we're winning lots of them with our high-volume, first-generation products; we're making smart investments in capabilities and capacity around the world; and, while others are trying to catch up, we have clean-sheet, next-generation products in advanced development that will blow people away."
Previously, that 600k unit production rate was slated to consist of the following model breakdown – 270,000 Ford Mustang Mach-E crossovers, 150,000 Ford F-150 Lightning pickups, 150,000 E-Transit vans, and 30,000 units of the brand new, Europe-only Ford Explorer EV, which will be built at the recently revamped Ford Cologne Electric Vehicle Center in Germany.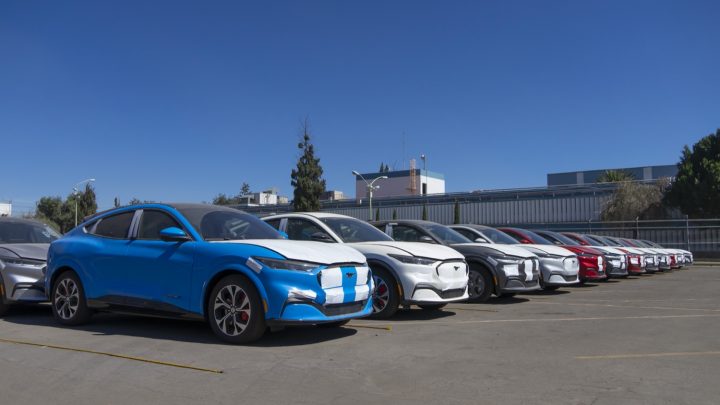 It's unclear which of these models is responsible for Ford's delay in reaching the 600k unit mark, or if it's simply a combination of all of them, coupled with suppressed demand for EVs in general and ongoing supply constraints. However, The Blue Oval has managed to ramp up production of its three existing EVs in recent months, with Mach-E output growing by 61 percent in April, while the automaker just tripled its F-150 Lightning production capacity (reaching its planned 150k unit mark), and the automaker is also working to expand E-Transit production to meet demand, too.
We'll have more on Ford's EV production targets soon, so be sure and subscribe to Ford Authority for ongoing Ford news coverage.