Ford Motor Company has filed a patent for an electric autonomous vehicle road charging system that could be used by future Ford EVs, Ford Authority has learned.
The patent was filed on February 1st, 2022, published on August 3rd, 2023, and assigned serial number 0241992.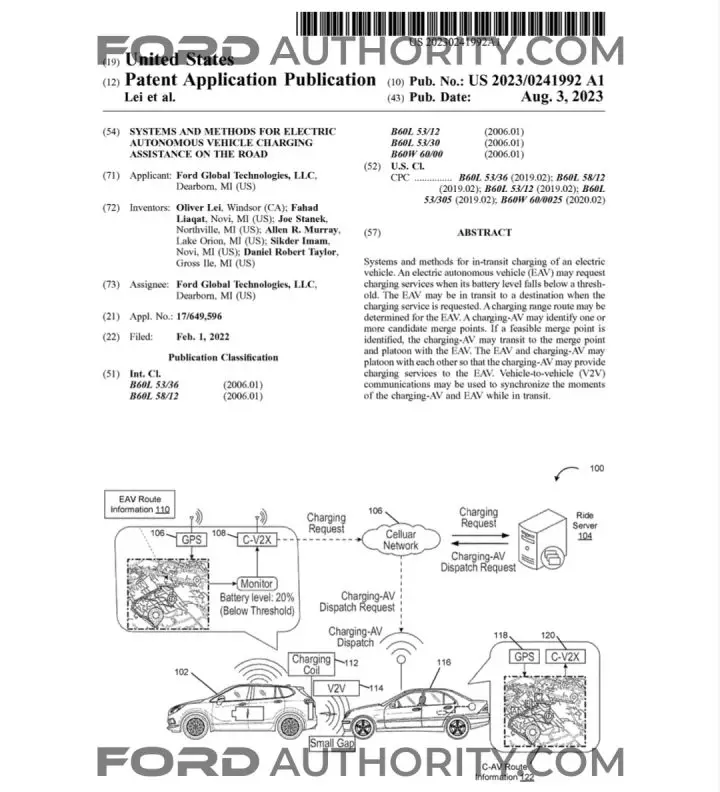 The Ford Authority Take
As it aims to invest $50 billion in electrification by 2026, Ford has also filed a large number of EV-related patents over the past few months, a list that includes ideas for a roadway charging coil alignment and monitoring system, an EV charging coordination system, an in-flight EV towing assistance system, and an in-flight charging system. However, while the automaker recently shifted gears away from its planned efforts to develop a fully-autonomous driving feature and is instead focused on Level 3 and 4 self-driving features, this new patent takes a bit more of a forward-looking approach by introducing an idea for an electric autonomous vehicle road charging system that could be used by future Ford EVs.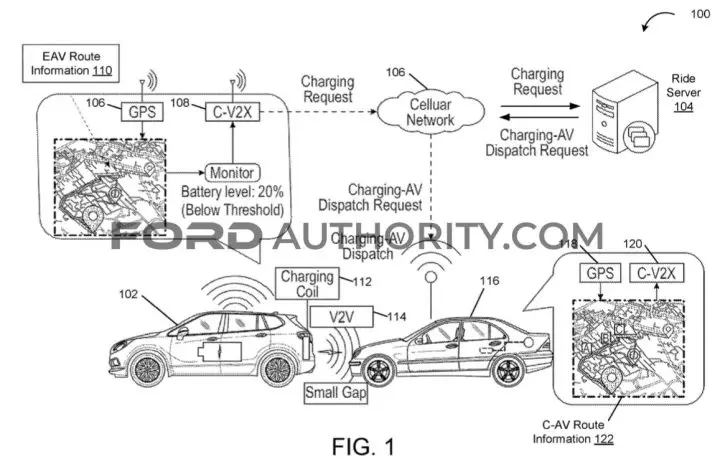 Since Ford envisions using fully autonomous electric vehicles as ride sharing vessels in the future, it acknowledges in this patent that those types of vehicles face some special challenges – most notably, the fact that after shuttling passengers around for so long, those vehicles will need to charge their battery pack, which – for now, at least – is a time-consuming task. Plus, charging in between customers reduces the number of rides that a vehicle can embark on in a given day.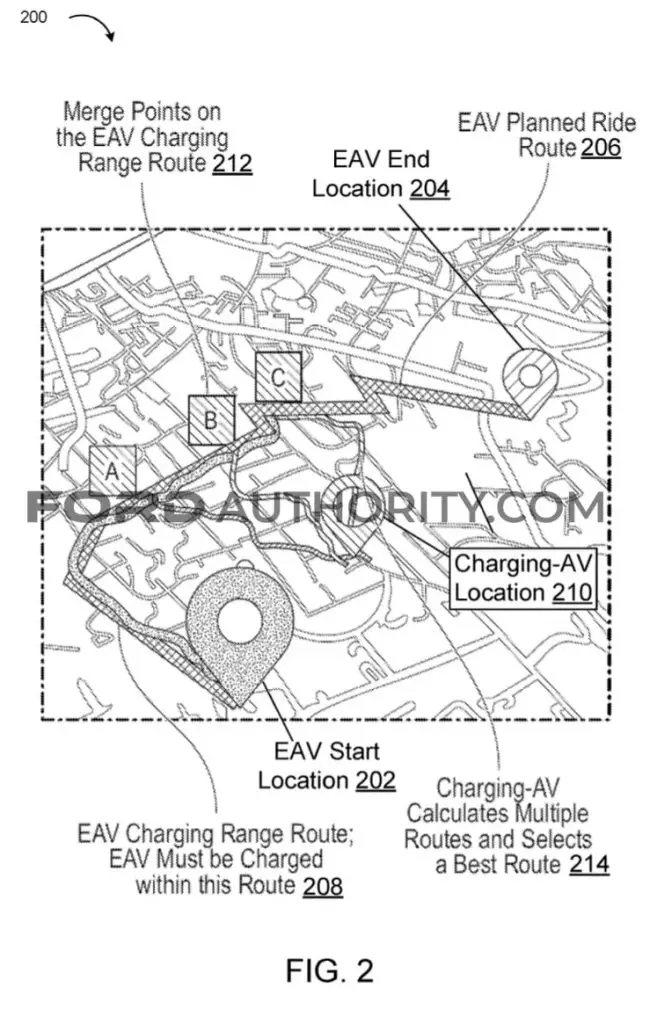 Obviously, no one using a ride share service is interested in waiting while a vehicle charges, which is precisely where this patent comes into play. This system would be capable of charging EVs while they're in use, using an electric autonomous vehicle (EAV) to handle that specific task. When the vehicle reaches a certain threshold in terms of battery charge, it could simply communicate with a nearby EAV and use it to recharge its battery pack while on the move. A simple yet potentially effective idea, this patent could certainly see use in future Ford EVs – once full autonomy becomes viable, of course.
We'll have more on this and all Ford patents soon, so be sure and subscribe to Ford Authority for the latest Ford patent news, Ford business news, and non-stop Ford news coverage.