As the summer winds down in North America, things are heating up between the unions and the Detroit Three, as contract negotiations have thus far failed to producing any tangible outcomes for all involved entities. Last week, the United Auto Workers overwhelmingly voted to authorize a strike amid signs that talks haven't been go smoothly. Now, Unifor members have followed suit, just weeks before contracts are set to expire.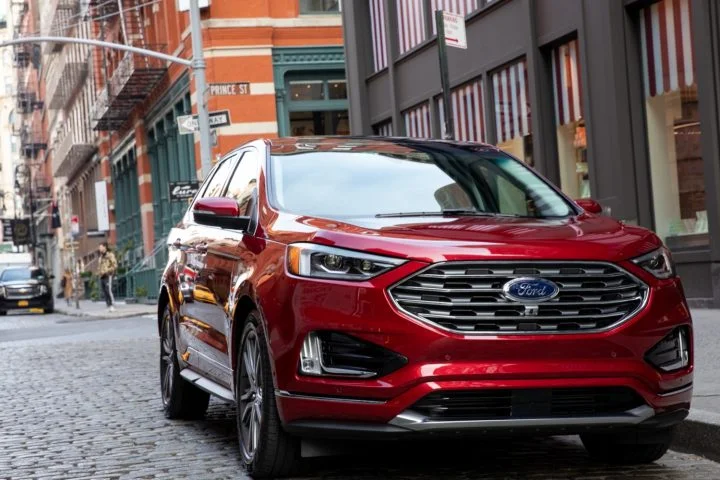 According to Unifor, just under 99 percent of members at Ford, 99 percent of members at GM, and 98 percent of members at Stellantis voted to authorize a strike should talks break down. The union is Canada's largest in the private sector, with 315,000 workers across various industries. "Canadian autoworkers have sent a strong message to D3 automakers that they are united behind our bargaining committees in an effort to improve pensions, increase wages, and secure good, union jobs in the EV future," said Unifor National President Lana Payne. "Our bargaining teams are set to resume negotiations with the unwavering support of Unifor members across the auto sector. Make no mistake, our union is fully prepared to take any and all necessary action to achieve our collective bargaining objectives."
Aside from the aforementioned issues, Unifor is also interested in securing investments for the Ford Winsdor engine plant and the Essex Engine plant amid the ongoing EV transition, which could potentially upend facilities typically tasked with producing conventional powertrains. In fact, Ford EV investments in Canada and the union's relationship with the automaker have Unifor thinking about making the automaker its bargaining target. The decision to transition Oakville Assembly plant to EV production was agreed upon as part talks related to the current contract, which expires on September 18th, 2023.
While little has come out about the state of negotiations between Ford and Unifor, a company representative previously stated that the talks would be the most complex in history, citing the ongoing tension over electric vehicle production, which may require fewer workers.
We'll have more on the ongoing contract talks soon, so subscribe to Ford Authority for the latest Ford news updates.