A variety of Blue Oval models have traditionally proven appealing to various police departments around the world, including the Ford Explorer PHEV in Norway and the Ford Kuga Hybrid in Spain. Now, the latter of those two models is also joining the Dutch Police force, which has chosen the Ford Kuga Hybrid – long a best-seller in Europe in both ICE and electrified form – as one of its new Basic Police Vehicles (BPV), beating out the BMW X1 and a handful of other models for that particular job.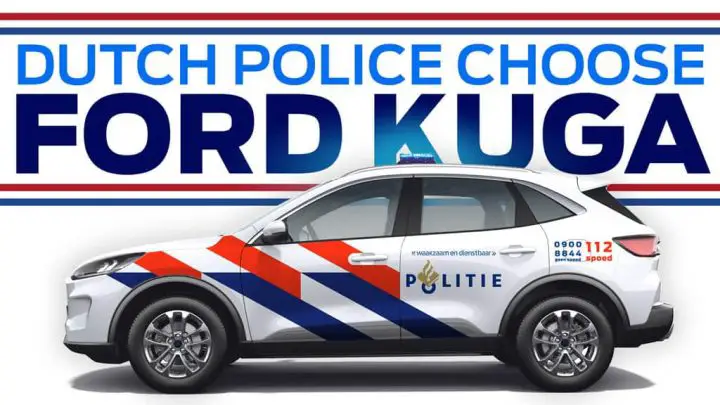 To choose its next patrol vehicle, the Dutch Police formed a special committee that evaluated four different vehicles – a list that included the Ford Kuga Hybrid and BMW X1, which were the two finalists. Each vehicle was subjected to a variety of tests and examinations by dozens of police officers from different units, as well as the police academy and the operational command and training, who utilized public roads and a test track in Lelystad to formulate an opinion.
There, the officers evaluated each vehicle in terms of its handling, braking, acceleration, and ride comfort, along with other factors such as interior space, cargo carrying capacity, quality, price, and how easy it is to get in and out of the vehicle, while the Safe and Healthy Working (HSE) team also subjected the models to its own tests. When the dust settled and the scores were tabulated, the Ford Kuga Hybrid emerged victorious, meaning that the crossover will join the Dutch Police force following the next phase of testing, which is expected to be completed by 2025.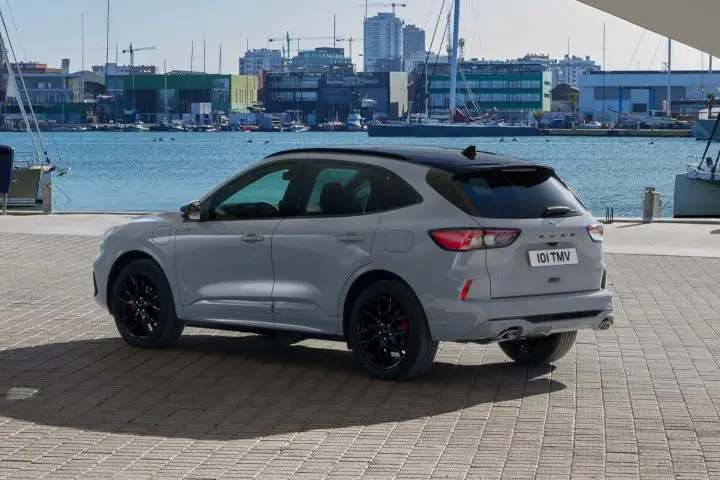 "Tendering for new basic police vehicles is an intensive process," said Michel de Roos, Head of Operations Central Netherlands and Chairman of the Steering Committee. "We have to take many factors into account, because the requirements for a police vehicle are different from those for a normal car. The most important thing is that our colleagues can do their job well and safely."
We'll have more on the Kuga soon, so be sure and subscribe to Ford Authority for more Ford Kuga news and ongoing Ford news coverage.