Ford Motor Company has filed to trademark F-150 Lobo with the United States Patent and Trademark Office, Ford Authority has learned.
Filed on August 14th, 2023 and published on August 18th, 2023, this application contains the goods and services description of "Motor vehicles, namely gasoline and electric automobiles, pick-up trucks, sport utility vehicles and their structural parts."

The Ford Authority Take
While and F-150 Lobo variant for the pickup's home market sounds cool, it typically is used south of the border. In the late 90s, Ford – facing slow Ford F-150 sales in Mexico – decided to use the Lobo name for all F-150 trims except XL, in an effort to win over younger truck shoppers. That practice continues to present day, and it seems the company has no signs of changing its tune in the country. Lobo is Spanish for wolf. At this point, it is unclear if the company will use the name in the United States, although this filing indicates it it at least thinking about it.
As reported last week, the company filed to trademark Maverick Lobo in the United States as well. That is arguably the more interesting filing, as the Maverick name is currently used in both countries.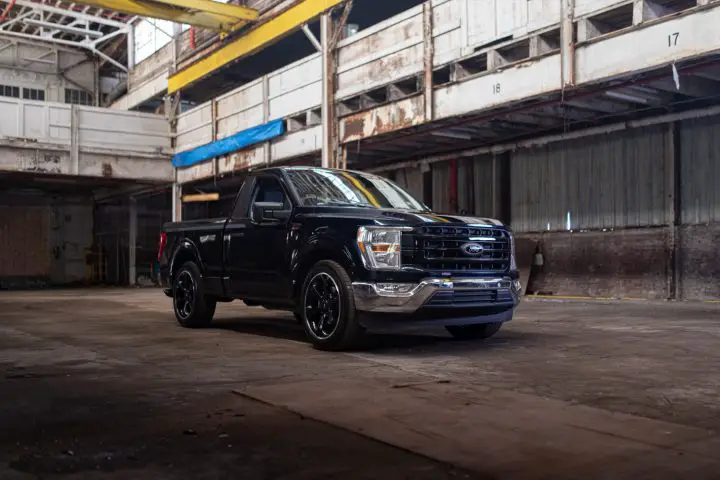 In terms of trademark filings that may eventually be incorporated into the F-150 lineup, there have been precisely two of them this year. In January, the company filed to trademark F-150 Thunder in the United States, and in June, it filed to trademark F-150 Flash. While Flash has never been used on an F-Series product, Thunder has been used on a limited production Ford Ranger cosmetic package in Europe. At this point, it is unclear if the trademark filings indicate any serious attempt to apply the names to future product offerings.
We'll have more trademark filings to cover as they get filed, so subscribe to Ford Authority for the latest Ford F-150 news, and for continuous Ford news updates.