Benchmarking is the best way for an automaker to evaluate a rival's offering, and The Blue Oval almost certainly has at least a few of its competitor's vehicles close at hand at all times. Unsurprisingly, it has routinely benchmarked GM vehicles, including the Chevy Silverado and the GMC Hummer EV. Now, photographers recently captured a Cadillac Lyriq entering a Ford facility, indicating the company is interested in checking the freshly launched vehicle out for itself.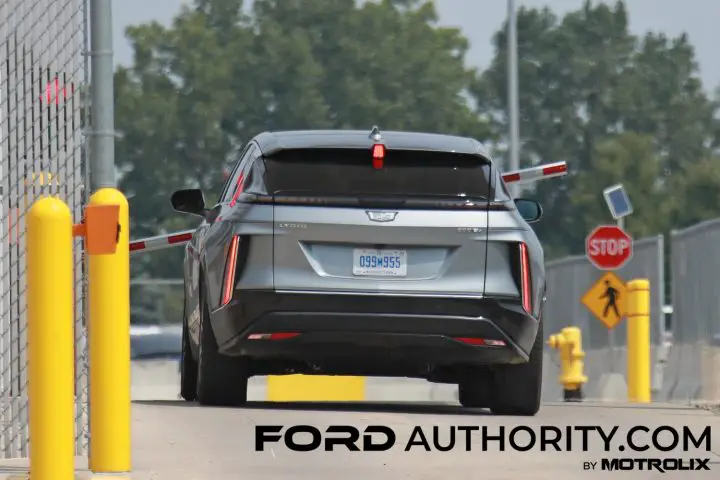 The Cadillac Lyriq debuted way back in 2021, but is only just reaching customers in earnest, as GM, like Ford, continues to grapple with scaling EV production amid supply chain issues. This particular Lyriq appears to be a Luxury outfitted with the dual motor all-wheel drive setup, judging by the 600E4 badge on the liftgate. Examples with the dual motor setup put down 500 horsepower and 450 pound-feet of torque. For those interested, the 600 badge denotes the vehicle's torque rating in newton-meters. In any event, this particular drivetrain can get up to 307 miles of range per charge, as estimated by the EPA. Pricing for the Lyriq Luxury starts at $62,690, before any applicable tax credits.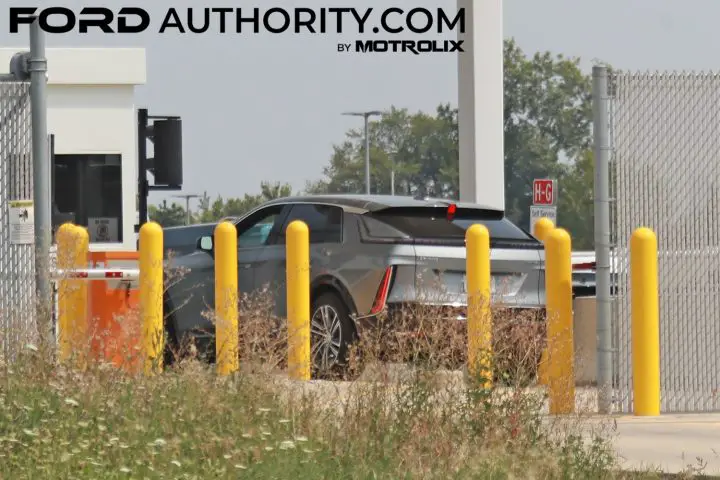 Currently, Lincoln does not have a direct Cadillac Lyriq rival, as the first fully electric vehicles from the brand will be derived from the second generation platforms that are still being developed. A fully electric Lincoln Aviator will likely be the brand's first EV and is expected to go on sale in early 2025. Lincoln currently doesn't have a timetable for fully transitioning to battery electric, as Ford has seemingly pushed back its overall EV rollout due to slow demand and changes to its targeted EV production run rates. However, Ford CEO Jim Farley apparently has strong thoughts about the Cadillac Lyriq, given his call out of the EV not too long ago, saying the upcoming Lincoln EV lineup will be better.
We'll be keeping tabs on all the vehicles Ford is benchmarking, so subscribe to Ford Authority for the latest Ford news updates.