As Ford Authority reported last week, the Ford Maverick was recently named one of the 10 coolest cars that cost less than $30k by Kelley Blue Book, a ranking that was undoubtedly helped by not only the compact pickup's low MSRP, but also its excellent efficiency and rabid popularity. However, the Maverick isn't alone on that particular list either, as it was joined by the Ford Bronco Sport, which also made the cut as one of the coolest vehicles on the market that won't break the proverbial bank.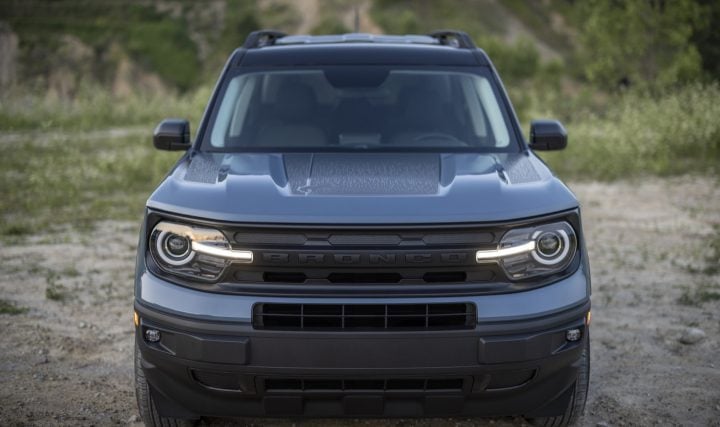 "There are many different ways to define the subjective concept of 'cool' when it comes to cars, whether you're looking for style, performance, tech features, eco-consciousness, versatility, towing, or more," said Brian Moody, executive editor for Kelley Blue Book. "Picking just 10 cool cars can be tough these days because there are easily double that number in the marketplace, if not more. No matter how you define cool, there likely is something to suit both your needs and your tastes on these Coolest Cars lists."
The 2023 Ford Bronco Sport ranked an impressive third on this particular list, behind only the Toyota Prius and Mazda MX-5, as well as ahead of the Chevy Camaro, Ford Mustang, Honda Civic Si, Subaru BRZ/Toyota GR86, Toyota Tacoma, and Chevy Bolt EUV. KBB determines this list based on the manufacturer's suggested retail price (MSRP) of each model, each of which is then ranked based on the organization's editors' preference. In that regard, the Ford Bronco Sport left quite a favorable impression, it seems.
"For an entirely different kind of fun, the 2023 Ford Bronco Sport marries the retro-modern looks of its big brother, the Bronco, with standard all-wheel drive (AWD), excellent safety scores, and a more practical pavement-focused setup that's still capable off-road," KBB said. "The $29,215 base model is the only one that fits into our sub-$30,000 window, but that still gets you a roof rack that'll support up to 600 pounds – for a roof-top tent, say – and a high safari-style roof that makes space for an internal bike rack, perfect for shredding your local mountain."
We'll have more on the Ford Bronco Sport soon, so be sure and subscribe to Ford Authority for the latest Bronco Sport news and comprehensive Ford news coverage.