Back in May, Ford reached a deal with Tesla that will enable owners of Blue Oval EVs to utilize the latter's Supercharger network. However, current Ford EVs come equipped with Combined Charging System (CCS) ports, rather than the North American Charging Standard (NACS), though existing owners will get an adapter that allows them to make use of Tesla's NACS chargers, while the automaker's second-generation models may come equipped with both. However, this change has left one big question unanswered – what type of chargers will Ford dealers participating in the Model e program install at their locations? Now, that question has been answered by Jeff Beno, public charging manager at Ford, in a recent interview with Tom Moloughney from the State of Charge YouTube channel.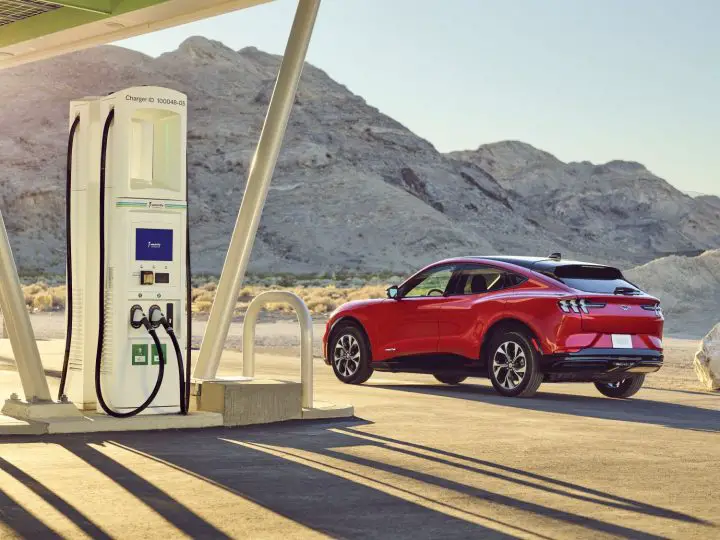 "Yeah, absolutely no pause on it. The need to get public facing DC fast chargers to build out the network and put them in places that our customers need and value…top priority," Beno said when asked about this forthcoming expansion. "The fleet today is 100 percent CCS and it will be that way through the next couple of years. And our focus is on getting those chargers out there to support the fleet and all those CCS customers as soon as we can. And how we handle the transition that's going to be taking place over many years, in the second half of this decade, is something that we'll address at that time."
This makes sense given the fact that some Ford dealers have already installed CCS chargers at their location, coupled with the fact that all current Blue Oval EVs are equipped with CCS ports, though Beno clearly left open the possibility that those same dealers may wind up installing NACS chargers at a later date.
Though it faced some early concerns and even legal objection from Ford dealers and trade groups, the majority of those entities wound up enrolling in the Model e Certified program in both the U.S. and Canada. However, a small number dropped out after FoMoCo made changes to the program, while those that opted in have found the act of installing chargers to be somewhat difficult at the moment, as it's expensive, complicated, and time-consuming.
We'll have more on this soon, so be sure and subscribe to Ford Authority for continuous Ford news coverage.