The Ford F-150 Lightning has thus far proved to be a highly popular option in the nascent EV pickup segment. It's claimed recognition as one of the most considered EV pickups in the United States for quite some time now, holding the title all through the 2022 calendar year. Now, yet another study once again confirms the F-150 Lightning's attractive nature, as a report from Cox Automotive found that buyers are still considering it over the competition.

The survey, which was conducted in July and August 2023, gathered responses from buyers in the market to buy an EV pickup within the next two years, asking what they thought of a particular vehicle's projected range, driving performance, styling and price. Among those shoppers, 67 percent indicated that they would consider the Ford F-150 Lightning, outperforming both Ram and Chevy. It should be noted that aside from the Rivian R1T, all other entries in this segment have yet to reach dealers or be shipped to customers, with the GM twins being the next in line to start shipping out later this year.
"Ford's full-size pickup has long been the best-selling, best-example of the genre, so perhaps it is no surprise that the F-150 Lightning arrives with a leg up on the competition," said Vanessa Ton, senior manager of Market and Customer Research at Cox Automotive. "Our studies continue to show the importance of brand strength, and that is particularly true in the full-size pickup truck segment, where brand loyalty often runs deep and fierce. This fact makes it particularly challenging for brands like Tesla and Rivian, both newcomers to the pickup segments."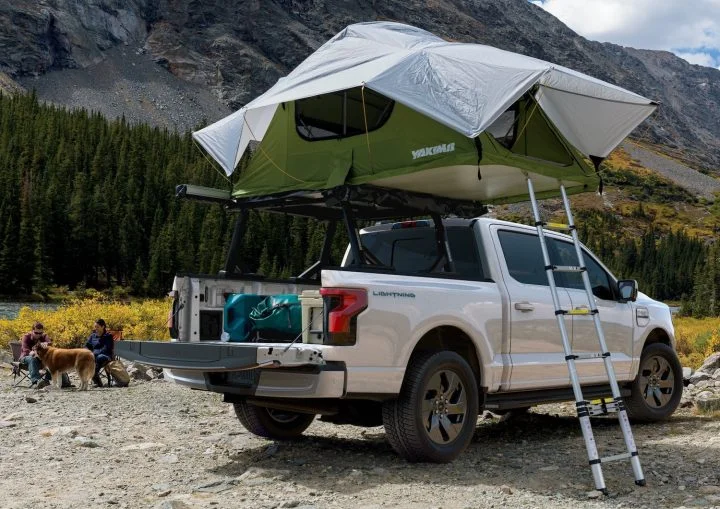 The good news for buyers interested in the Ford F-150 Lightning is that the pickup is gradually becoming more affordable. The 2023 model is significantly less expensive than its 2022 model year counterpart, although the latter has also received generous discounts. Additionally, for the first time since its introduction, FoMoCo has made an incentive available to certain qualified buyers of the F-150 Lightning to encourage its sale. Considering that production of the EV pickup is set to greatly increase after being severely limited since its introduction, it's no surprise that The Blue Oval is being a bit more generous when it comes to incentives as of late.