The 2024 Ford F-150 Lightning will expand the lineup via the introduction of the all-new Platinum Black limited edition model. As Ford Authority previously reported, the company is looking to fill out the EV pickup's portfolio, and additional trim levels are on the way. Now, based on some new photographs of one particular Lightning seen on public roads, it appears one of those additional trims may in fact be a Tremor, which most recently became a part of the gasoline F-150 lineup as an off-road oriented variant.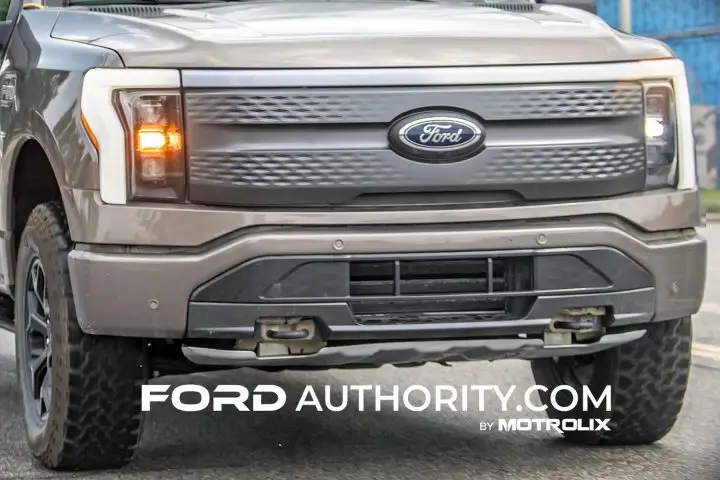 Up front, this particular Ford F-150 Lightning features what appears to be a different, more pronounced skid plate up front, in addition to more clearance around the front tow hooks. Speaking of those tow hooks, they aren't exactly as strange sight, as the Lightning currently comes standard with them. All examples of the electric pickup also come standard with front and rear skid plates. It is also worth noting that the Stone Gray Metallic pickup does not have a front air dam. Based on the grille, this appears to be an XLT as well, although that might not matter if this pickup is just a prototype.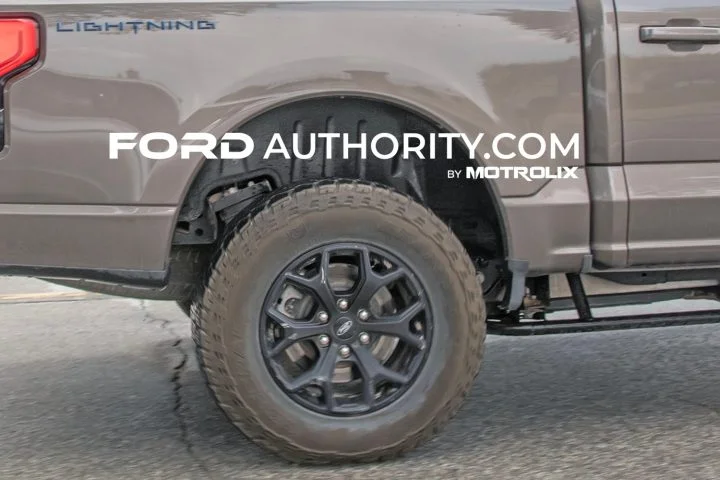 These tires provide perhaps the strongest piece of evidence that this Ford F-150 Lightning is some type of Tremor prototype. Currently, all-terrain tires are a free-standing option for the Lightning, but they're 275/60R20 tires. By contrast, these are 275/70R18 General Grabber tires, which are not only unavailable on the EV, but the exact same rubber featured on the F-150 Tremor. The wheels appear to be the same as the ones currently featured on the Ford Expedition Timberline. It is also worth noting that this pickup appears to have a raised suspension, which is a key feature of the Tremor.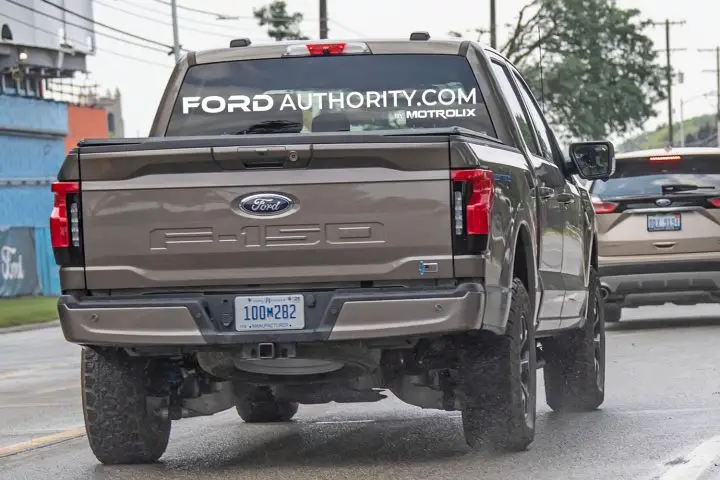 Out back, there doesn't appear to be anything else that separates this Ford F-150 Lightning from the current model, aside from what was already outlined. If Ford decides to outfit the Lightning with a Tremor package or feature it as its own distinct trim like the gas model, it would likely have unique control arms, front knuckle, and side steps, in addition to Trail Control and Trail Turn Assist, aside from the aesthetic exterior changes inside and out that currently come with the existing version.
We'll have more on the Lightning soon, so subscribe to Ford Authority for the latest Ford F-150 Lightning news, Ford F-150 news, and for continuous Ford news updates.