Mere months after the COVID-19 pandemic emerged in early 2020, service departments around the globe began experiencing problems securing the parts needed to repair vehicles, leading to extended delays that still persist today. This doesn't just include newer vehicles either, as 2011-2016 Ford Fiesta and 2012-2016 Ford Focus models equipped with the problematic Powershift transmission – the subject of numerous lawsuits over the past several years – are also facing extended repair delays as a result of the chip shortage. As Ford Authority reported earlier this month, affected Ford Focus and Fiesta owners are now eligible for a one-time Transmission Control Module (TCM) replacement, though that isn't stopping some – including YouTuber WatchJRGo – from attempting to repair their own Powershift transitions, with varied levels of success.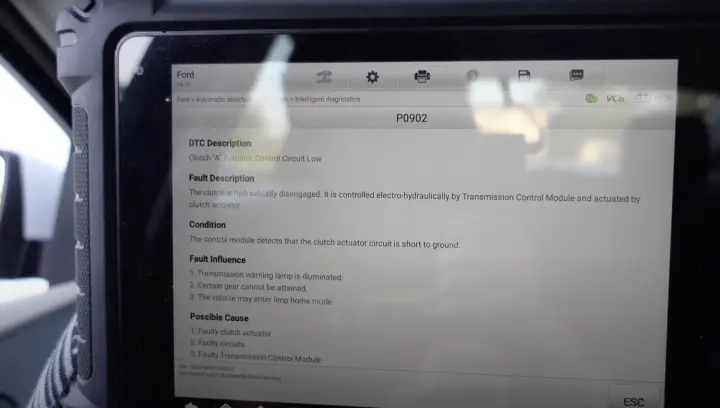 Our host's girlfriend just so happens to own a 2015 Ford Focus equipped with this much-maligned gearbox, which was exhibiting the typical symptoms – check engine lights, bucking at stop lights, and even a failure to get going from a stop, too. After scanning the car for codes, only one came up, however – P0902 – which relates to the clutch actuator circuit when it's short to ground. The remedies for this problem are replace the clutch actuator, repair the circuits, and test the TCM, after which it could need to be replaced or updated.
First, our host tries the obvious – testing the ground cable to see if that is in fact the cause of the problem, which is possible given the fact that the battery isn't in the best of shape in this case. While he's in there, our host also cleans up the remnants of some leaked battery acid and scrubs the connectors with a wire brush before greasing up all the applicable goodies.
This job did make the check engine light go away, and the Ford Focus drove just fine for a short time. However, the light soon came back and the car started exhibiting the same symptoms as before. Unfortunately, that means that the TCM is likely failing, though at least the owner may be able to get a one-time replacement for this pricey part for free.
We'll have more on the Powershift transmission soon, so be sure and subscribe to Ford Authority for more Ford Focus news and ongoing Ford news coverage.