While it's in the midst of investing $50 billion in EVs and building numerous new electric vehicle production facilities, Ford remains committed to making hybrids for the foreseeable future too, as CEO Jim Farley previously stated. In fact, Kumar Galhotra, president of Ford Blue, expects sales of those types of vehicles to remain strong well into the next decade, particularly in markets where the infrastructure does not support significant EV adoption in the near future. While speaking during the automaker's Q2 earnings call, Farley reiterated the fact that he expects Ford hybrid sales to grow by a large margin in the coming years, and the CEO also mentioned another interesting Ford hybrid related tidbit – that growth apparently won't come from plug-in hybrid models.
"Yes. I want to make it really clear," Farley said. "The term hybrid is going to…in our industry going to get a lot more complex. Hybrid could be a serial hybrid with just motor powered batteries. It could be a hybrid in the traditional sense that like the F-150 hybrid, and the hybrids I am referring to are not plug-in hybrids. They are vehicles without a plug."
Currently, The Blue Oval produces a handful of plug-in models, including the Ford Escape PHEV, Lincoln Corsair Grand Touring, and Lincoln Aviator Grand Touring, as well as the Ford Explorer PHEV, Transit Custom PHEV, and the Kuga PHEV in Europe – where the latter model has long topped the sales charts. However, it has recently declined to add to that lineup, as a Ford Maverick PHEV is reportedly not in development, though a Ford Ranger plug-in hybrid has long been rumored to be in the works.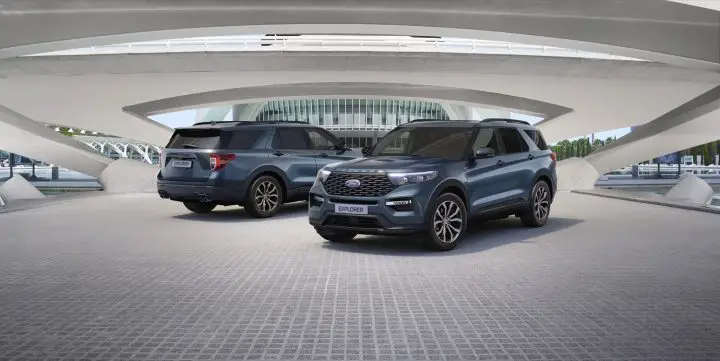 However, in terms of traditional Ford hybrid vehicles, there have been several added to the mix in recent months – a list that includes the all-new 2024 Lincoln Nautilus – which is now available in hybrid form – as well as the Ford Edge L in China, and the award-winning 2023 Escape, which will soon be joined by another Ford F-150 hybrid set to join the existing PowerBoost in the lineup following its upcoming debut at the 2023 Detroit Auto Show.
We'll have more on the future of Ford hybrid models soon, so be sure and subscribe to Ford Authority for continuous Ford news coverage.