The 2023 Ford Escape is out now in the United States, and it represents a refreshed version of the compact crossover that has been on sale since 2019. However, until recently, it was unclear if its European counterpart would receive exactly the same styling. Now, photographers have captured an example that confirms the Ford Kuga refresh will adopt virtually all of the exterior changes as its near identical twin.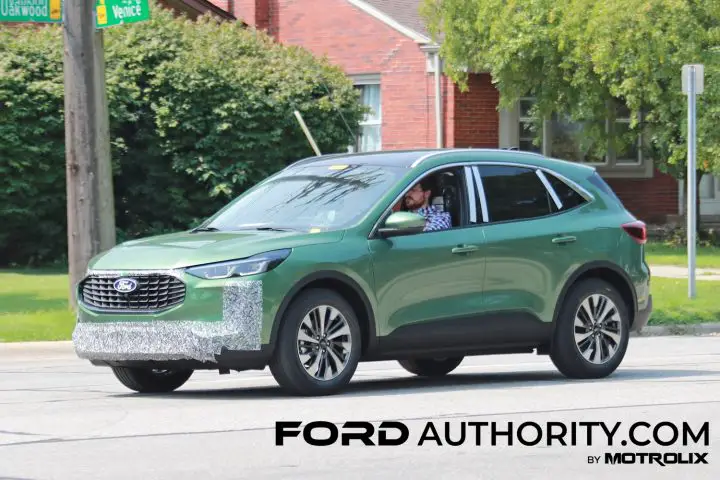 For the most part, the Ford Kuga refresh will clearly emulate what's already been seen on the 2023 Ford Escape. Up front, that means a redesigned front fascia with a new grille, new headlamp assemblies, a slightly refashioned lower grille, and the relocation of the Blue Oval emblem from off the hood. While all of these changes are already present on the Escape, it appears that the Kuga is getting a different Blue Oval emblem, as it features white instead of silver for the Ford script and for the borders around it. Additionally, the shape of the emblem appears to be flatter than the one currently in use on the Escape. This may represent a company-wide change, as several 2024 Ford F-150 pickups have been spotted with a Blue Oval emblem that looks similar to what's seen here.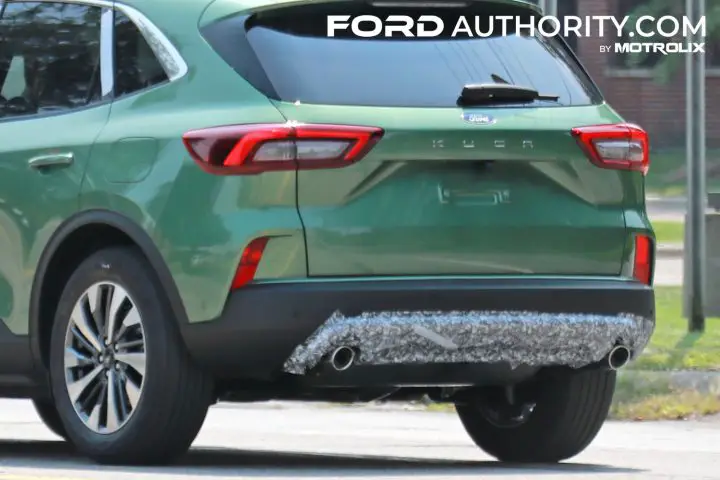 Out back, the Ford Kuga refresh includes basically everything featured on the Escape, although in general, updates to the rear were minimal. The biggest change has taken place inside the taillamp assemblies, where the red lighting now surrounds the clear section on all sides except the bottom. At this point, it isn't known if the cabin will receive the same changes as the 2023 Escape, but it seems likely that the Kuga will get Sync 4 and the optional 13.2-inch center touchscreen at a minimum. The Kuga continues to be a fairly popular vehicle in Europe, routinely making the top 25 best seller list and regularly being the most popular plug-in hybrid in the region as well.
We'll have more on the Ford Kuga soon, so subscribe to Ford Authority for the latest Ford Kuga news, Ford Escape news, and for continuous Ford news coverage.