In Europe, plug-in hybrids are all the rage these days, offering customers a nice bridge between pure ICE/hybrid vehicles and all-electric ones. In that space, the Ford Kuga PHEV has long been a popular entity, taking the overall sales crown in 2022, the first quarter of 2023, and the first half of the year, too. Thus, it should come as no surprise that the Ford Kuga PHEV also finished the month of July as the best-selling plug-in hybrid model in Europe as well, according to new data from JATO Dynamics.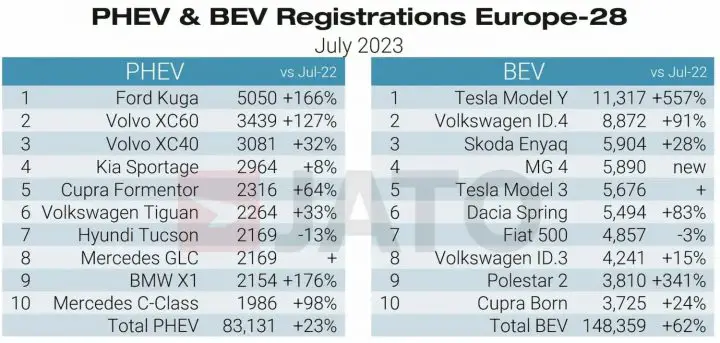 Last month, the Ford Kuga PHEV racked up 5,050 sales in Europe, which is a healthy 166 percent year-over-year increase, and enough to keep it well ahead of its rivals in that market. It was followed by the Volvo XC60, the Volvo XC40, Kia Sportage, Cupra Formentor, Volkswagen Tiguan, Hyundi Tucson, Mercedes GLC, BMW X1, and Mercedes C-Class to round out the top 10. Overall, customers purchased 83,131 PHEVs last month, which is a 23 percent increase over July 2022.
Overall, new vehicle sales in Europe grew by 17 percent in July to 1,018,403  units, which is the 12th consecutive month of growth following more than a year of steady declines. The year-to-date total of 7,581,537 new vehicle sales is also the highest since the onset of the COVID-19 pandemic, signaling a rebounding market highlighted by a 62 percent growth in EV sales and 15 percent in pure ICE.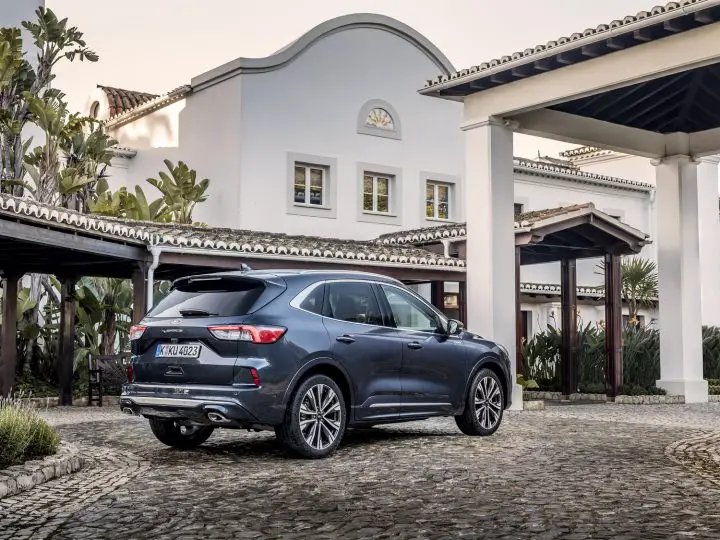 "Despite BEVs being incentivised by governments and penalties enforced for those that use certain combustion engine cars, consumers are continuing to buy the latter. Gasoline cars are being sold at a similar rate to last year – with less than a percentage point difference between their market share in July 2022. It's therefore clear that consumers still have concerns and remain reluctant to fully invest in new energy vehicles."
We'll have more on the Kuga PHEV soon, so be sure and subscribe to Ford Authority for more Ford Kuga news and continuous Ford news coverage.