The 2024 Ford Mustang represents more than just the redesign of The Blue Oval's pony car. As Ford Authority previously reported, the new model is essentially spearheading a huge motorsports push via several performance variants like the Dark Horse R, and of course the GT3 and GT4 racers. Additionally, the Dark Horse lineup is also being positioned as a way for the occasional track day enthusiast to also enjoy some extra performance on public roads. Yesterday, Ford Authority was the first to exclusively report that a different variant was on track to debut on Thursday, August 17th, 2023. And now, some footage of what will apparently be called the Ford Mustang GTD has leaked online, showing off what is potentially in store for buyers interested in a Mustang with supercar performance.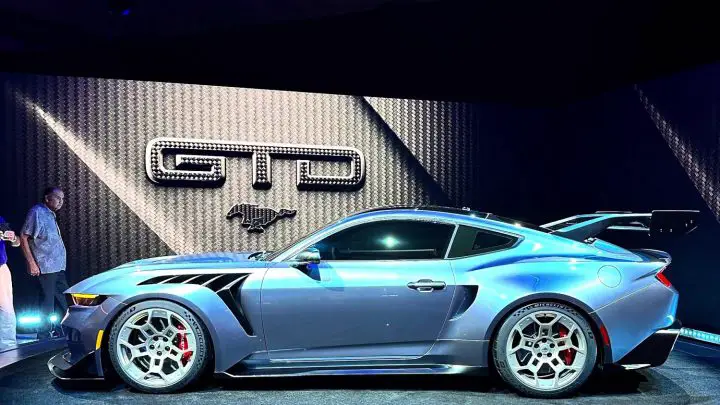 It only takes a very quick glance at the Ford Mustang GTD to see that it's clearly based on the S650 platform – which debunks what our sources told us earlier in the week – that the special model would not be based on the architecture. Additionally, it may not be a mid-engine design either, but that remains a possibility at this moment in time. However, the leaked footage appears to have come from the special reveal event in Las Vegas that took place on Monday for a select group of individuals. As for what else is on this vehicle, it appears to boast some carbon fiber parts, based on what can be seen from the huge side vents, which are new. The extremely aggressive rear wing could also be using carbon fiber, and it too appears to be unique to the GTD. Michelin Pilot Sport Cup 2 tires are front and center, along with Brembo brakes and a set of previously unseen wheels.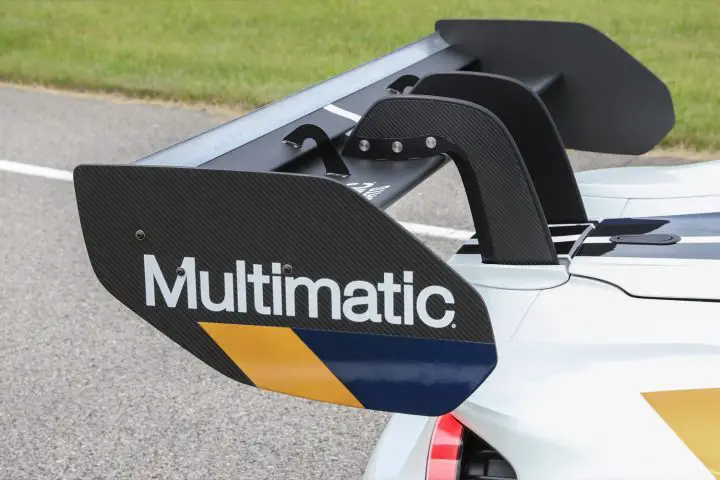 Expect the Ford Mustang GTD to be another Multimatic product, since the company is currently an important partner for The Blue Oval, currently responsible for the Ford Bronco DR and the specialty Mustang Dark Horse racing variants. The company produced the Ford GT through March of 2023. So far, it seems like this model will be somewhat of a successor to the GT, as the media invite for tomorrow's event claims it will boast the "performance of a supercar" with the "soul of an icon." We'll find out if that's the case tomorrow.
We'll have more info on the Mustang GTD as soon as possible, so subscribe to Ford Authority for the latest Ford Mustang news, and for continuous Ford news coverage.