Ford Motor Company has filed a patent for strain limiting non-pneumatic tires, Ford Authority has learned.
The patent was filed on April 2nd, 2020, published on August 8th, 2023, and assigned serial number 11718126.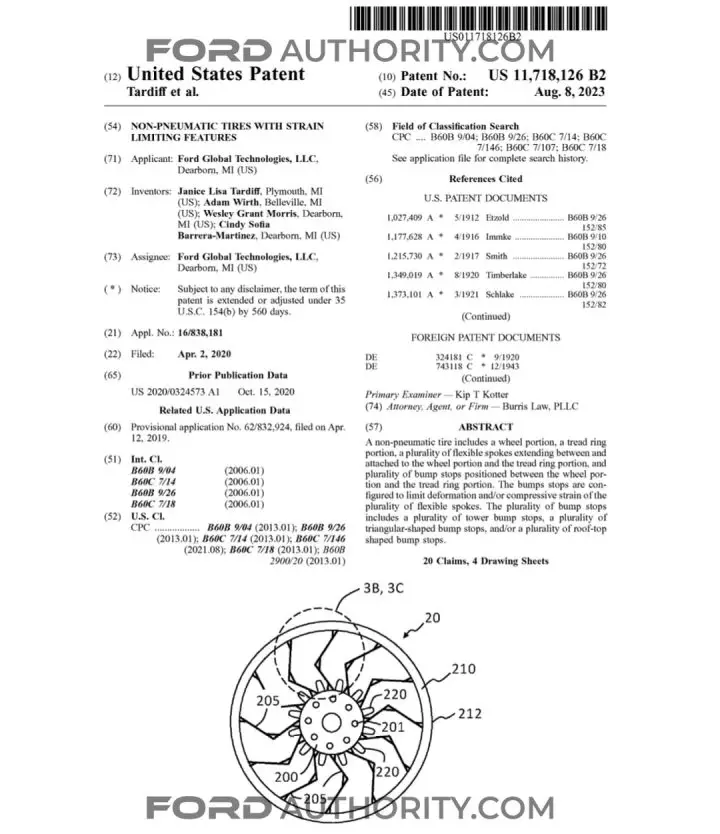 The Ford Authority Take
Back in February, a Ford patent was filed for a serviceable non-pneumatic (airless) tire that features an outer flange and a locking ring designed to attach it to a wheel. Presumably, this would result in a more solid connection between wheel and tire, and allow owners to have the tire serviced if it becomes damaged – something that isn't currently possible with non-pneumatic tires, which are designed to make blowouts and flats a thing of the past. Now, a new Ford patent has been filed as a bit of a follow up, this time outlining an idea for strain limiting non-pneumatic tires that could help damage from occurring in the first place.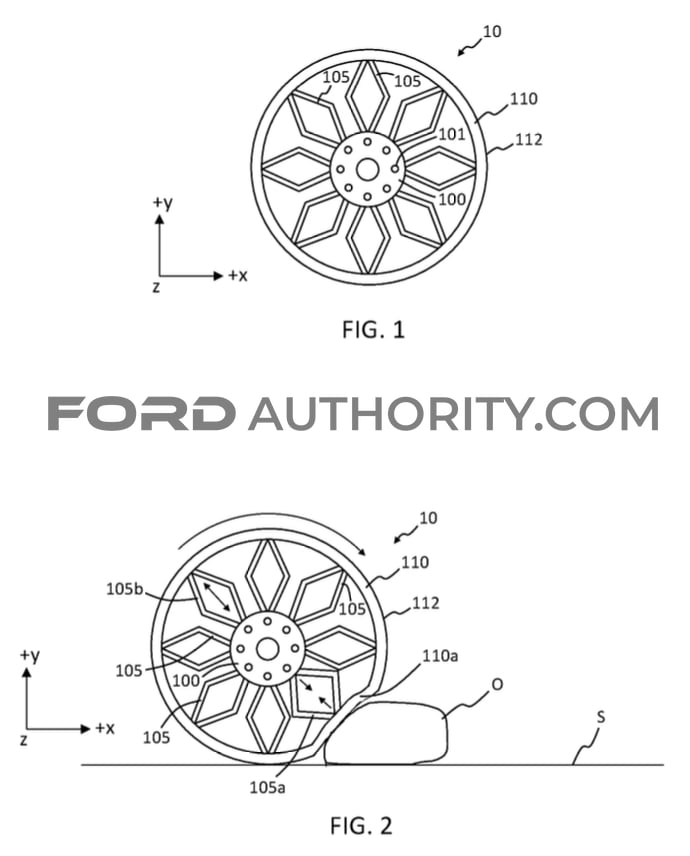 Currently, when a non-pneumatic tire rolls over an object such as a speed bump, a pothole, or something else it may encounter on the road, select spokes on the tire are subjected to compressive loads, while others subjected to more tensile loads. Essentially, this means that the spokes that come into contact with those objects are deformed, while the others are not.
This Ford patent aims to resolve that problem by introducing an idea for a new type of non-pneumatic tire design that features flexible spokes located between the outer rim of the wheel and the tread ring, along with bump stops. The latter pieces are configured in a way that deformation and compression would be limited, which could prevent damage from occurring.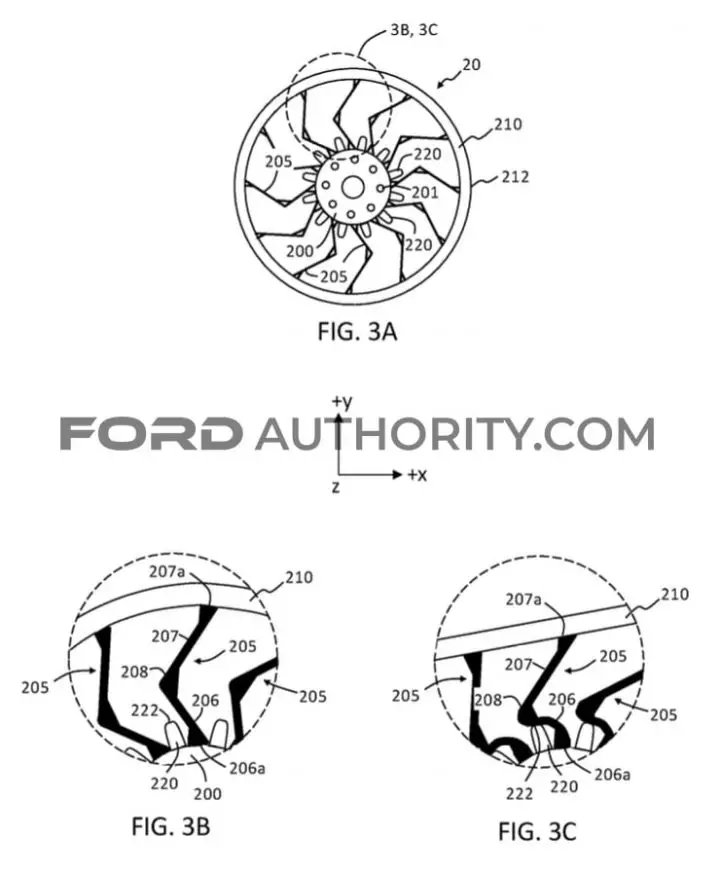 This concept is key as a number of companies continue to develop non-pneumatic tires, which many see as the future. One day, we may no longer need to worry about flats and blowouts, but in the meantime, there are some other issues – such as this one – that need to be worked out before that can become a reality.
We'll have more on this and all filed Ford patents soon, so be sure and subscribe to Ford Authority for the latest Ford patent news, Ford business news, and ongoing Ford news coverage.