Ford has certainly faced its fair share of challenges in the current season of Australia's V8 Supercars series, with its Ford Mustang racers slated to get a revised engine setup designed to eliminate rear tire lift and improve drivability, as well as a revised aero package that hasn't exactly been a hit with the teams campaigning those cars. Ford Performance global head Mark Rushbrook previously expressed his desire for more transparency in this particular series – and now, he's admitted that he's displeased with the amount of time that it has taken organizers to level the proverbial playing field, according to Drive.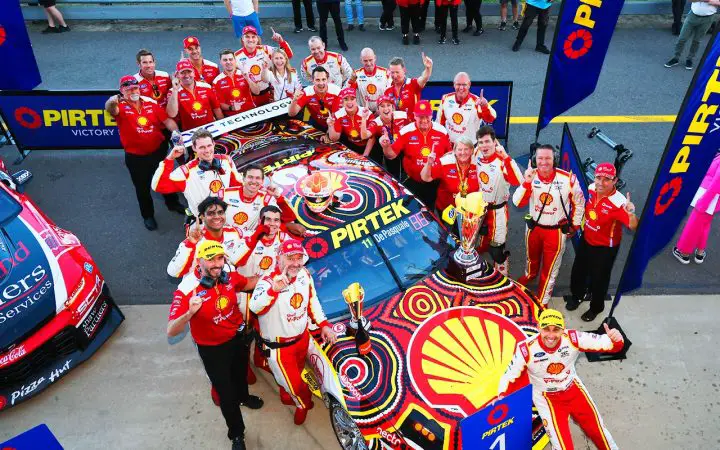 "Am I frustrated with Supercars? Yes," Rushbrook said. "Do we evaluate our future in Supercars? We evaluate our future in every series on a very regular basis and we look for the ability to win races and championships. Any decision for any series, whether to join or to leave, is a difficult decision because we don't want to be coming and going in different series. What I will say about Supercars is…I said I am frustrated. But they are starting to make the changes. I wish they would've done it before the season started, but they are making changes now to try and improve the situation. Supercars have certainly recognized…they need to update their processes and they are active."
Rushbrook was quick to point to other racing series – like NASCAR – and noted that those entities are more transparent when it comes to the strengths and weaknesses of each team and the cars they campaign in. He also admitted that Supercars organizers could learn a thing or two from NASCAR. "I fully encourage NASCAR to talk to Supercars Australia and Supercars Australia to talk to NASCAR," he said.
"The transparency of data that I can sit here in this building or I can sit on my couch at home and I can see what every car on a NASCAR track is doing…on every single lap. I can't see that in Supercars," Rushbrook added. "Without that transparency of data, it is very difficult for us as a manufacturer or for our teams…to truly understand what the differences are in the cars between the Chevy and the Ford on track, to know what changes to make within the parameters or restrictions of Supercars. It's like a guessing game in many situations, but if the data was there it'd be different."
Despite this obvious frustration, it is worth noting that Ford isn't totally immune to success this season, however, as Anton De Pasquale piloted his No. 11 GT3 Mustang to victory at the Townsville 500 last month, even with the updated aero package in place.
We'll have more Supercars coverage to share soon, so be sure and subscribe to Ford Authority for more Ford Mustang news, Ford Performance news, and ongoing Ford news coverage.