Ford Pro – the automaker's dedicated commercial entity – has quickly established itself as a profit-generating machine for The Blue Oval thanks to a diverse array of offerings not only for ICE-powered vehicles, but also all-electric ones as well. This list includes an array of charging solutions, including – of course – physical chargers, in addition to software. Now, shortly after Ford Pro CEO Ted Cannis previously said that lower speed AC chargers were more than adequate for commercial applications – and perhaps even superior to DC fast chargers – that same entity has now launched a new line of Series 2 AC chargers while also expanding its DC offerings to boot.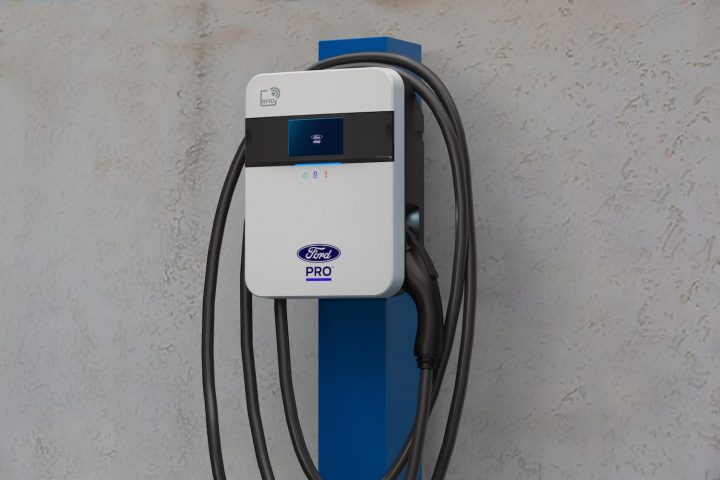 First up, Ford Pro is adding the new Series 2 AC Charging Station 80 amp to its list of offerings for commercial fleet customers, which is available to pre-order now. This new unit features enhanced security that limits unwanted charger access, as fleets are able to control who can use them via a unique RFID card, and those customers can even select specific dates and times the chargers can be accessed, too.
In addition, the new Series 2 AC charger features a detachable cable and connector that make servicing and repairing the units easier, offer a broad range of connectivity options with cellular pre-configured and optional Wi-Fi and Ethernet connectivity, are ISO-15118 ready and update capable, feature a new LCD screen with loads of information, contain temperature sensors to prevent overheating, and come with a three-year warranty. Additionally, Ford Pro is also expanding its DC fast charger selections with 180kW and 240kW offerings, both of which feature not only faster charging times, but also an improved cable retractor and a new, more modern design.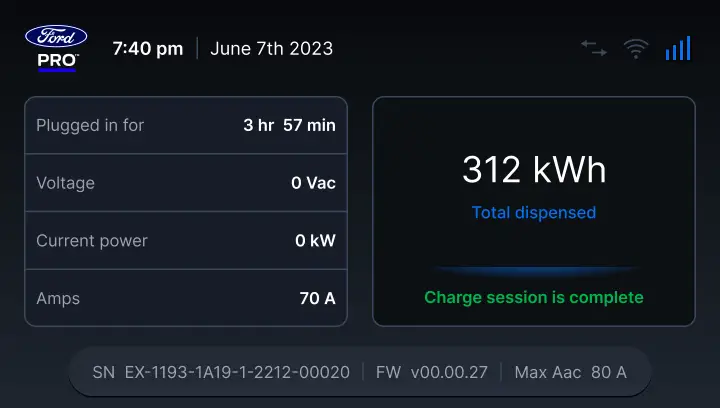 "We're committed to helping businesses make the transition to electric easy with a single-minded focus on curated commercial charging solutions," Cannis said. "With our tailored EV consulting and portfolio of charging hardware and software solutions, we can design, implement, and operate solutions for Ford and other brands that will last for many years to come. And we are not afraid to tell customers when electrification is not yet a good fit and support them with other solutions."
We'll have more on Ford Pro soon, so be sure and subscribe to Ford Authority for 24/7 Ford news coverage.