Parity issues have been a hot topic on the Australian Supercars circuit this season, as Chevrolet Camaro teams consistently dominate the competition. After concerns were raised, the sanctioning body approved aerodynamic changes and engine updates to the Mustang racers to even the playing field – but unfortunately, the Ford Supercars teams weren't overly impressed with the results. Now, according to Motorsport, at least one Blue Oval team is fed up with the parity discrepancies and is considering joining The Bow Tie next year if something isn't done.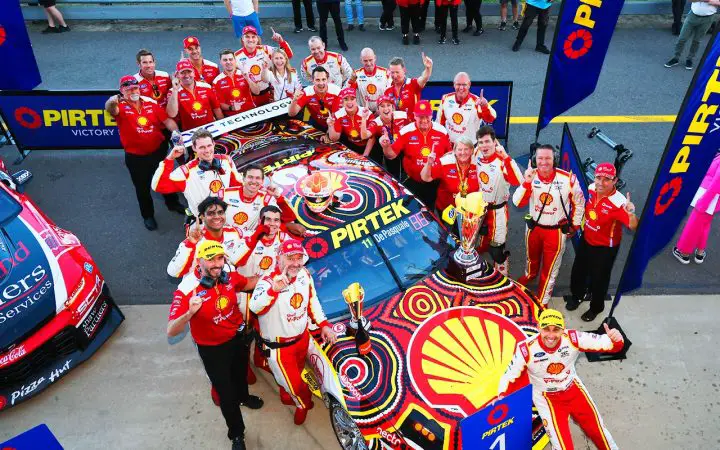 Though the No. 11 Gen3 Ford Mustang racer of Anton De Pasquale claimed victory at Townsville back in July, the Ford Supercars teams have once again been struggling since the win. However, the Chevy Camaro racers have once again proved dominant, signaling that Ford's troubles on the circuit are far from over.
If the gap isn't bridged, and if the Mustang can't keep up with the Camaro, Grove Racing, a current Ford Supercars team, is rumored to be serious about swapping sides.
When asked about it, team owner Stephen Grove brushed it off, saying, "We believe in Ford. Ford has been fantastic through this whole process with us as a team. And if you look at the work that's been done, it's taken a while for everybody to understand the seriousness that the Ford is not where the GM is."
He added, "So [changing to Camaros is] certainly not on the agenda at the moment, but we need to make sure we tick all of the boxes, in all areas, to be competitive."
Grove said that he thinks the Camaros have the Mustang racers beat in terms of aerodynamics, and that he's not positive it will be addressed before the end of the 2023 racing season. However, he said that he hopes something will be done in the offseason to make the Ford Supercars teams more competitive.