Ford Motor Company has filed a patent for a lift assembly that could be used in future Ford pickups, Ford Authority has learned.
The patent was filed on February 17th, 2022, published on August 17th, 2023, and assigned serial number 0256885.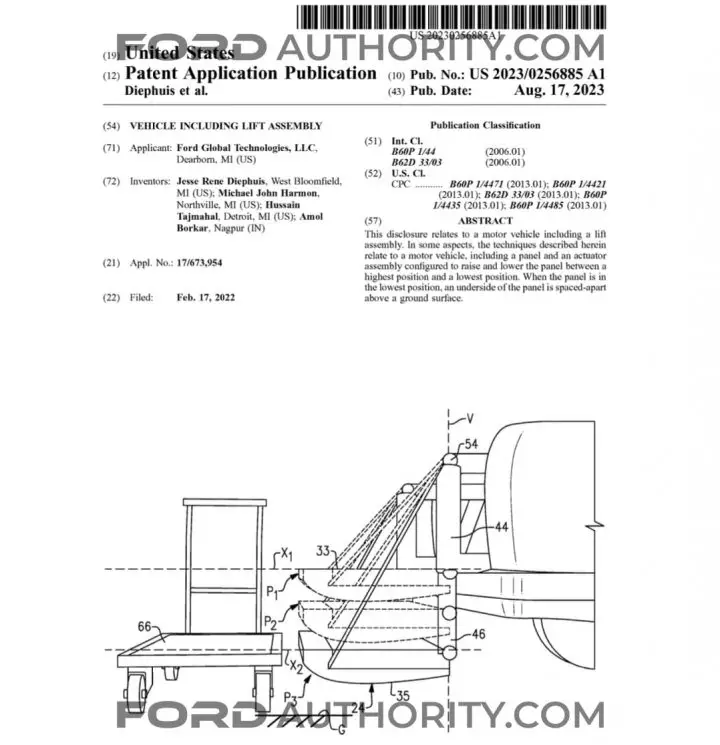 The Ford Authority Take
Ford has filed a bevy of patents in recent months that are solely related to the beds of pickups trucks, largely with an eye toward improving their cargo carrying capacity or the ease in which things can be transported in that particular area. That list includes filings for an extendable cargo bed side wall, a cargo bed module receiving system, an extendable rail assembly, integrated tailgate step attachments, and crossbars with lift assists, to name just a few. Now, this newly filed patent keeps that trend going with a new idea for a lift assembly that could be used in future Ford pickups.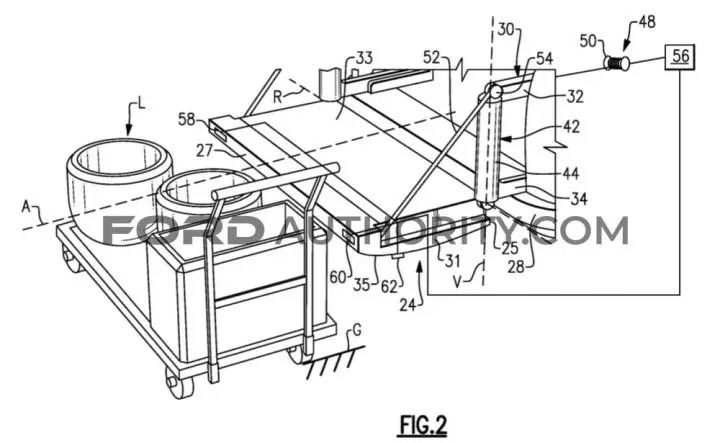 As many truck owners are well aware, the act of lifting heavy or large objects up into the bed of that type of vehicle can be a difficult task at times, especially for people who have physical limitations. That's precisely where this patent comes into play, as it presents us with a suitable way around that problem – implementing a lift system into the bed that can be raised or lowered on command, which would presumably make the act of loading and unloading cargo much easier.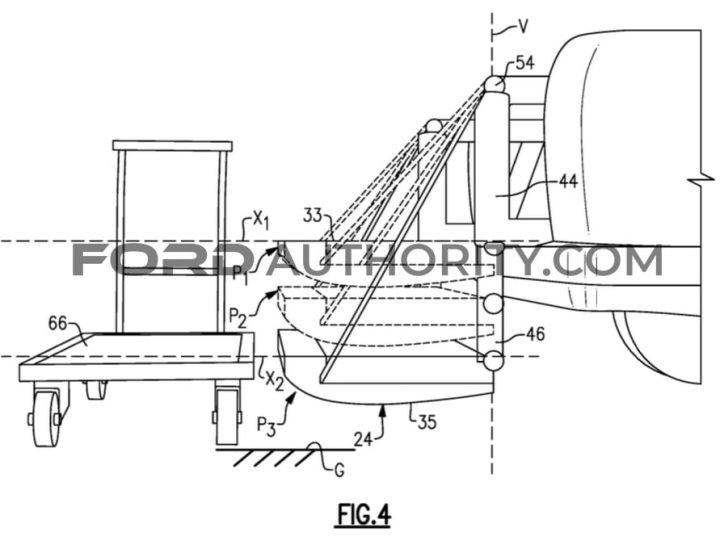 Essentially, the tailgate would act as the base for this system, while a pair of actuators would be capable of raising and lowering it to the desired height. An example given in the patent pertains to loading heavy items from a long, flat cart, such as the ones we typically find at big box stores. The user could lower the tailgate down to a point where it's even with the cart and cargo, eliminating the need to continually bend over to lift those objects – saving our backs in the process. It's a good idea, and as such, might just be something that we'll soon see in future Ford pickups.
We'll have more on this and all Ford patents soon, so be sure and subscribe to Ford Authority for the latest Ford patent news, Ford business news, and non-stop Ford news coverage.