Ford Motor Company has filed a patent for a side wall storage compartment that could be used in future Ford pickups, Ford Authority has learned.
The patent was filed on February 17th, 2022, published on August 17th, 2023, and assigned serial number 0257030.
The Ford Authority Take
Ford has filed a number of patents outlining possible ways to improve the cargo carrying capacity of pickups in recent months, including one for a new type of cargo management system, crossbars with lift assists, a measurement system for cargo, an accessory attachment system, an extendable rail assembly, and a cargo bed module receiving system. Now, that trend continues with this new patent filing outlining an idea for a side wall storage compartment that could be used in future Ford pickups, too.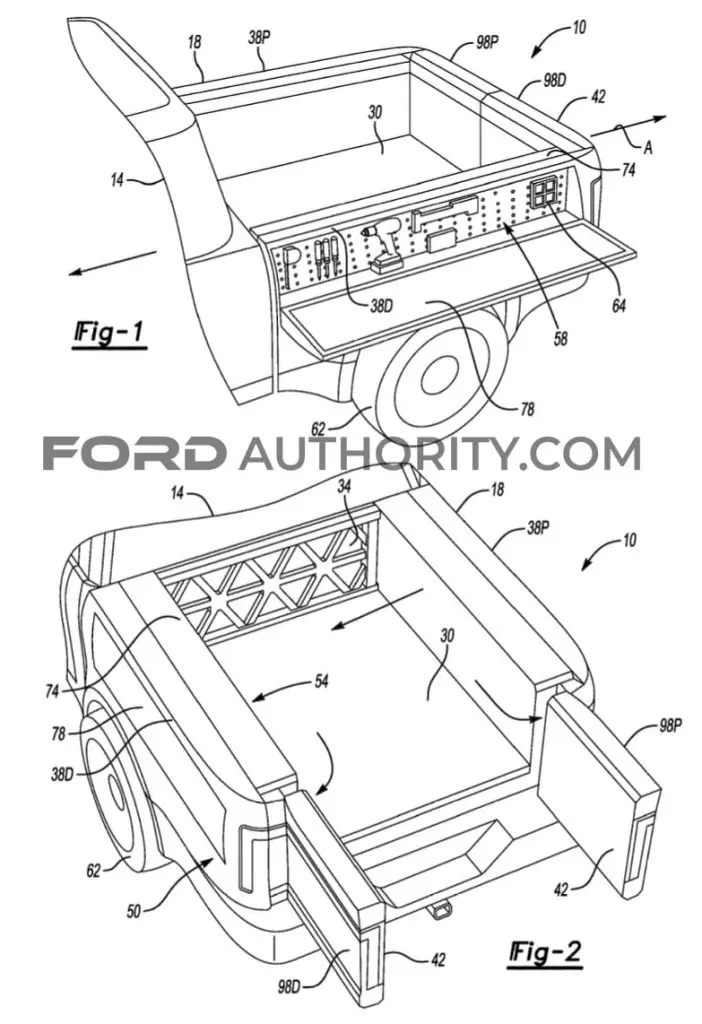 Overall, this particular system looks similar to the RamBox Cargo Management System that's already available on the Ram 1500, albeit with some notable differences. The concept, however, is the same – utilize dead space in between the bed sides and outer fender to store all kinds of things, including tools, which could prove quite handy for those in the construction business or anyone who does mobile work.
In this case, that's precisely what the patent aims to do, adding a bed wall assembly with built-in storage that can be accessed on the outside of the pickup via a panel that can be lowered, providing secure and somewhat hidden space for valuable items like tools without taking up valuable space inside the bed or cab.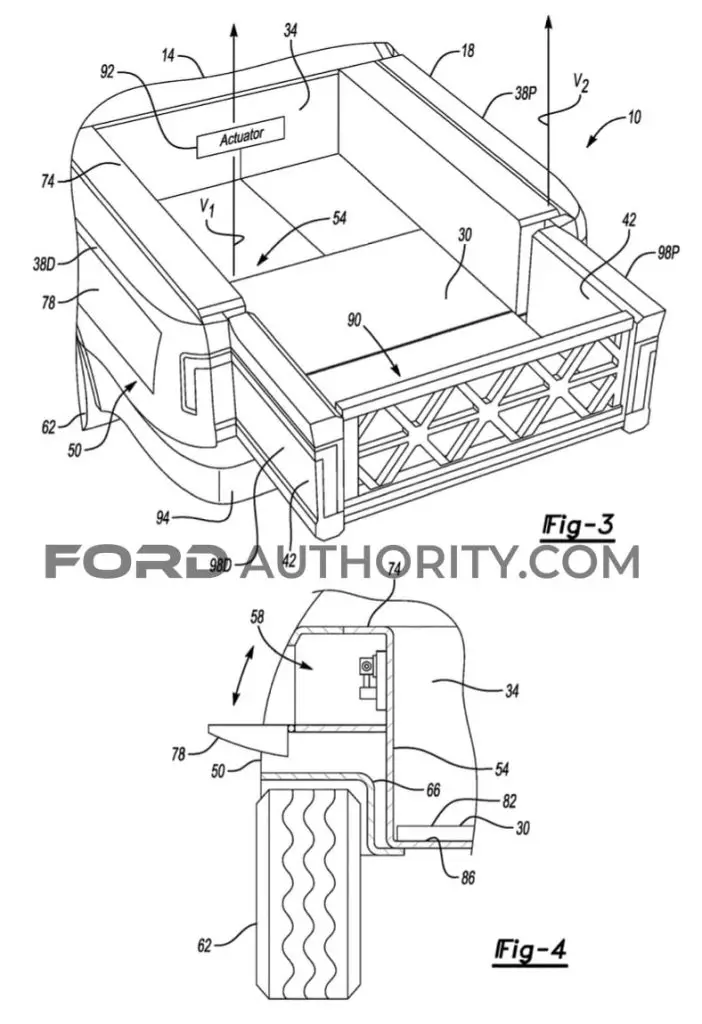 However, this patent also includes a new design for a movable bed floor assembly as well – one that can be extended or retracted as needed, with a barn door-style tailgate providing access. Overall, this is yet another cargo solution that seems quite viable and is already being used in different ways in the real world, which makes it seem viable for use in future Ford pickups, too.
We'll have more on this and all Ford patents soon, so be sure and subscribe to Ford Authority for the latest Ford patent news, Ford business news, and comprehensive Ford news coverage.