Ford Motor Company has filed a patent for an inflatable pet enclosure that could be used in future Ford vehicles, Ford Authority has learned.
The patent was filed on May 18th, 2022, published on August 1st, 2023, and assigned serial number 11713014.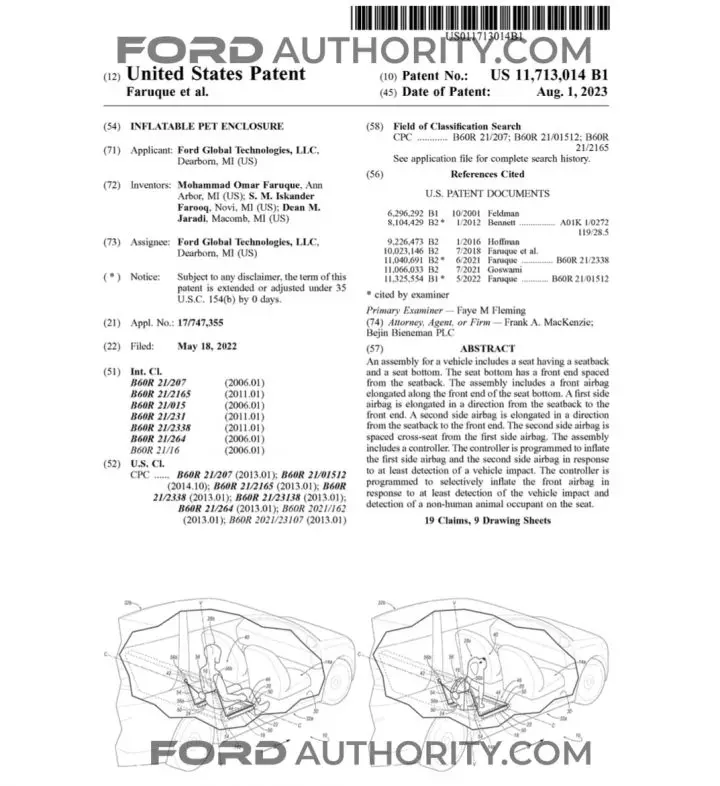 The Ford Authority Take
Over the past several months, Ford has filed a large number of patents that center around pets, including one for a pet detection system, a pet monitoring and control system, an integrated pet bowl with water level sensing technology, a Tesla-like pet mode, a seat bottom mounted airbag that protects pets, and a more complex pet restraint system. Now, that trend continues with this new filing, which outlines an idea for an inflatable pet enclosure that could be used in future Ford vehicles.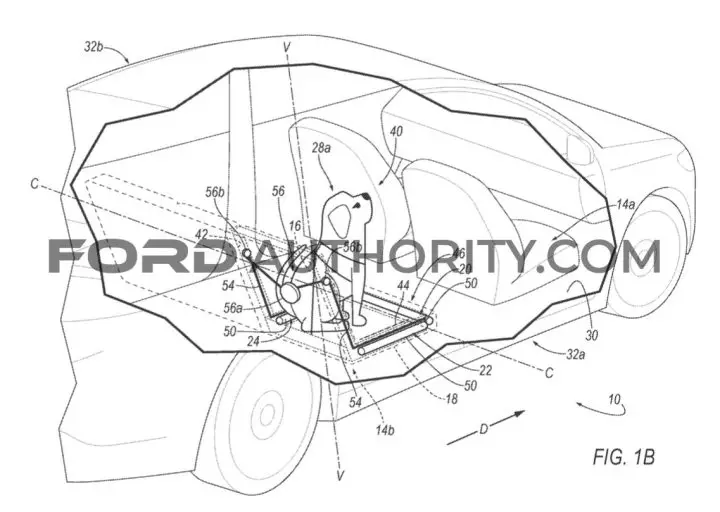 This particular filing aims to use the traditional airbag in a very different way, albeit with the same desired outcome – to protect a pet from injury in the event of an accident. Much like an airbag, if the system detects that a collision is imminent, it would first detect if the seat is occupied, then determine whether or not there is a pet or a person sitting there.
If the seat is occupied by a pet, the system would then activate/inflate both sides of the airbag enclosure, as well as the front side airbag. If a person is sitting in the seat, only the side airbags would inflate so as not to strike the occupants legs, which would be draped over where that particular unit is located.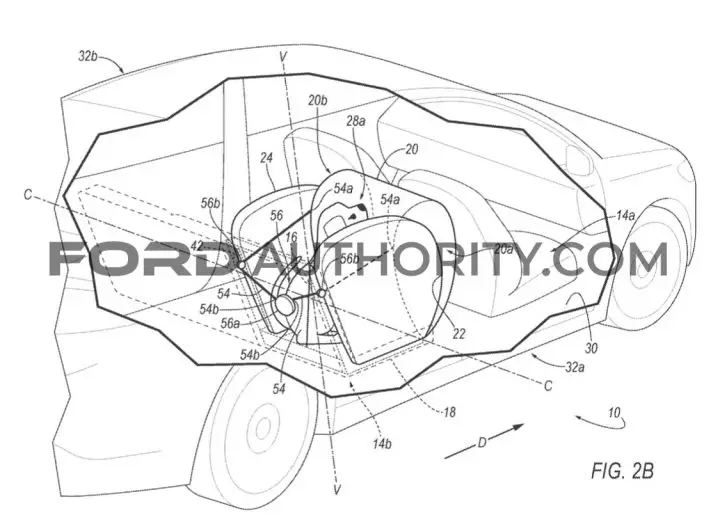 This idea is quite simple in nature, but one that could help prevent injuries to pets in the event of an accident, particularly since many owners don't restrain their furry friends when they're traveling with them in the car. When that happens, there's nothing to keep the pet from flying around the cabin and striking things, but if the pet was quite literally surrounded by a giant airbag enclosure, that wouldn't be the case.
We'll have more on this and all Ford patents soon, so be sure and subscribe to Ford Authority for the latest Ford patent news, Ford business news, and comprehensive Ford news coverage.