Ford Motor Company has filed a patent for a way to identify the status of garage doors that could be used in future Ford vehicles, Ford Authority has learned.
The patent was filed on June 7th, 2021, published on August 15th, 2023, and assigned serial number 11727736.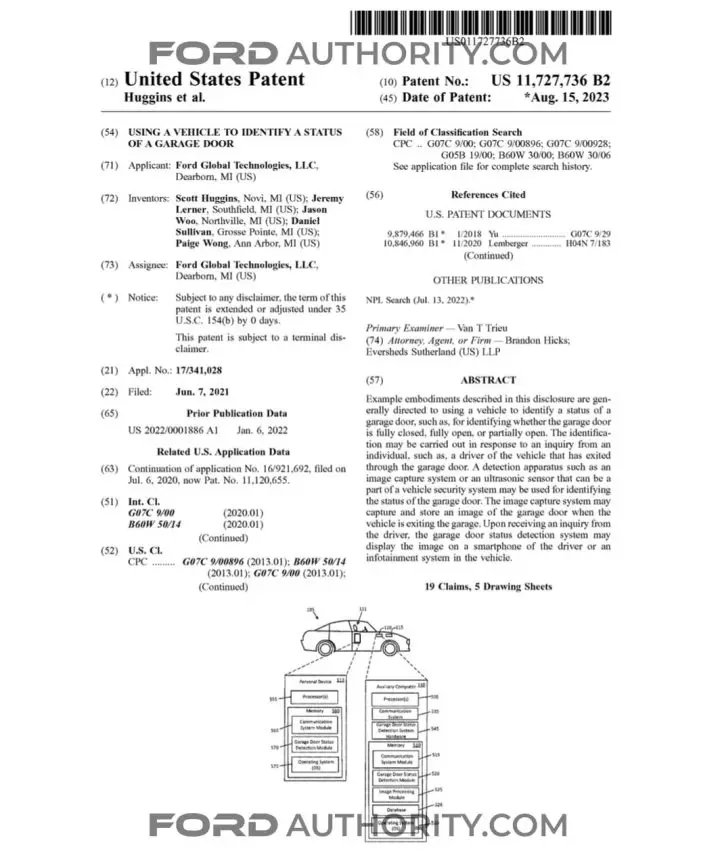 The Ford Authority Take
Just last week, Ford filed a patent for a way to eliminate the unexpected activation of vehicle components when that vehicle is parked in a garage, which would reportedly eliminate false component activations, whether that be the vehicle automatically locking or unlocking doors or turning lights on or off. Now, this newly filed patent builds upon that idea by introducing another one – this time, outlining a way to identify the status of garage doors that could be used in future Ford vehicles.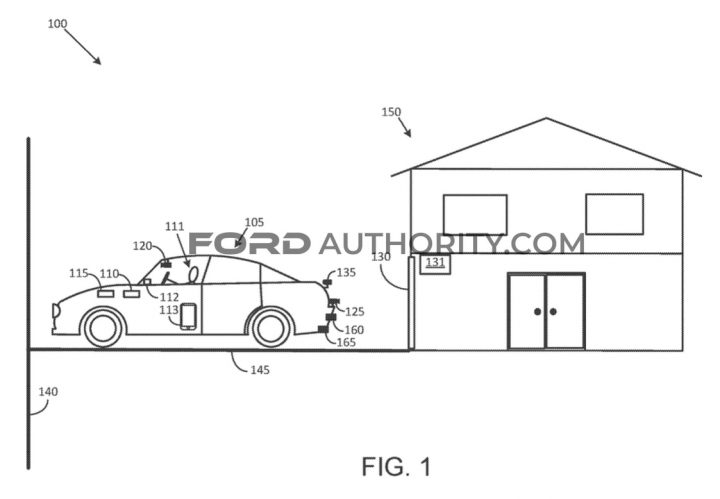 As FoMoCo points out in the patent, drivers pulling their vehicles in or out of a garage can often be distracted or not really paying attention to whether or not the door was left open, whether that come from things they're thinking about or pets and/or children inside the vehicle that may distract them. As such, they may not realize that the door was left open after driving away.
Many of us have done precisely that, only to second guess whether or not we shut the garage door, but this patent aims to solve that issue with a little technology. Rather than having to turn around and go home or ask a friend or neighbor to check and see if the garage door is in fact closed, this system would be able to determine the status of the door and whether or not a vehicle has exited the garage by using sensors and/or cameras, and then notify them via a smartphone or the vehicle's infotainment system.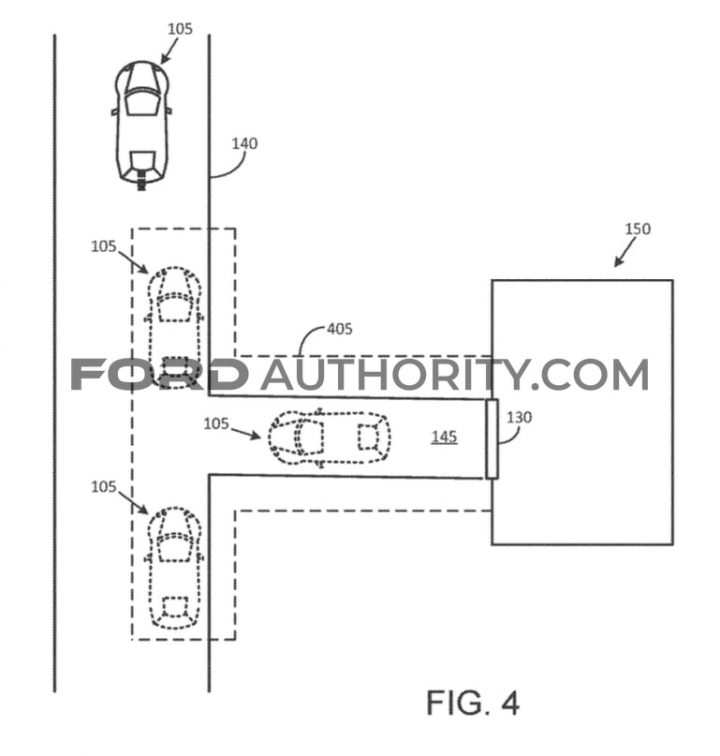 It's a simple idea, and one that's already in use with things like homes with security systems, which can alert owners if a door was left open. As such, it's certainly feasible to think that we might one day also be alerted if we forgot to shut our garage door, too.
We'll have more on this and all Ford patents soon, so be sure and subscribe to Ford Authority for the latest Ford patent news, Ford business news, and ongoing Ford news coverage.