Ford Motor Company has filed a patent for bidirectional trailer charging that may be used in conjunction with future Ford vehicles, Ford Authority has learned.
The patent was filed on February 1st, 2022, published on August 3rd, 2023, and assigned serial number 0246471.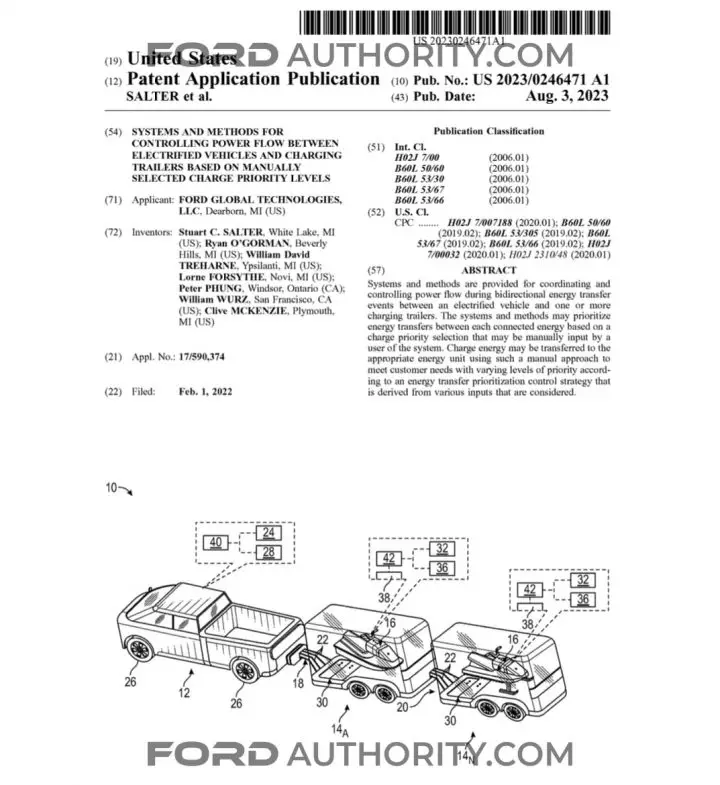 The Ford Authority Take
Ford has been exploring the idea of using trailers to charge all-electric vehicles and vice versa for some time now, filing patents for an in-flight EV towing assistance system, as well as a charging trailer in recent months. Now, the automaker continues to explore this concept with this new filing outlining an idea for bidirectional trailer charging that may be used in conjunction with future Ford vehicles, too.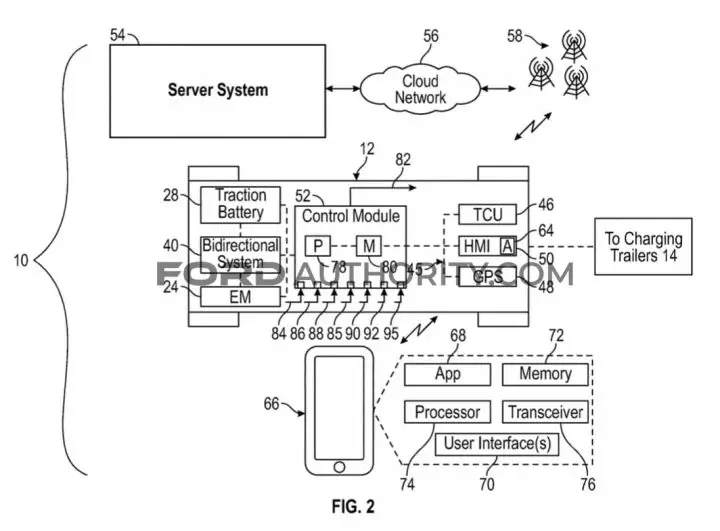 The idea here is to enable trailers and EVs to charge each other, as desired, by using a bidirectional energy transfer system. The electric vehicle would be coupled to the trailer and utilize a control module that's programmed to execute an energy transfer prioritization control strategy that's capable of automatically determining when either of those units needs a charge – or even multiple trailers hooked up in tandem, as seen in the patent drawings.
The benefits of such a system are plentiful – for starters, current EVs tend to lose a significant amount of range when towing heavy loads. This type of system would allow battery-equipped trailers to serve as backup power sources, helping to extend trips rather than requiring frequent and time-consuming charging stops along a route.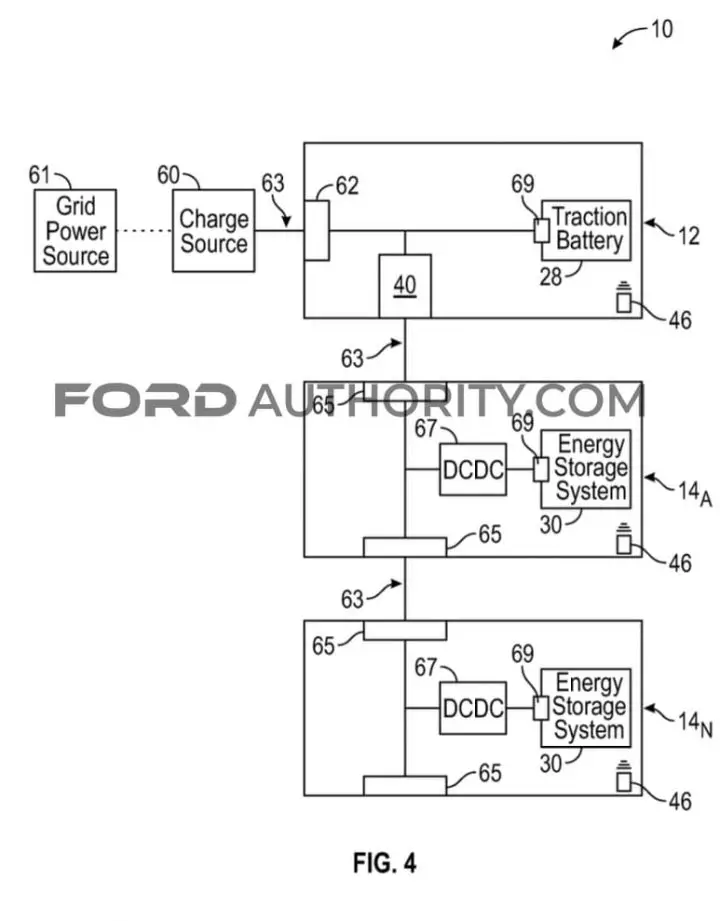 Secondly, there are several manufacturers out there working on recreational trailers such as campers that contain batteries capable of charging EVs while they're being towed, which would make this type of system viable. Ford also mentions the possibility that industrial vehicles could use something similar in the future, perhaps on the job site to power or charge other devices, such as tools and heavy equipment – things that could very well make this patent filing suitable for use in future Ford vehicles.
We'll have more on this and all Ford patents soon, so be sure and subscribe to Ford Authority for the latest Ford patent news, Ford business news, and ongoing Ford news coverage.