Ford Motor Company has filed a patent for a removable armrest that could be used in future Ford vehicles, Ford Authority has learned.
The patent was filed on February 7th, 2022, published on August 10th, 2023, and assigned serial number 0249597.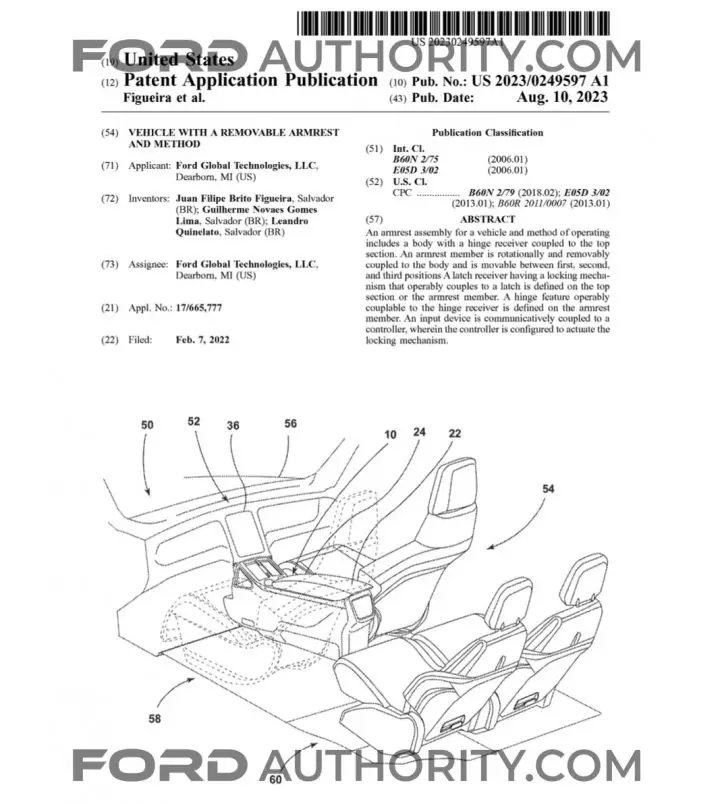 The Ford Authority Take
Ford has filed a number of armrest-related patents in recent months, including an idea for a movable center console with hidden storage space, a center console airbag system, a seat assembly with a pivotable armrest and airbag, and an armrest with an integrated air channeling system, to name just a few. Now, this newly filed patent keeps that trend going by introducing a new idea, this time for a removable armrest that could be used in future Ford vehicles.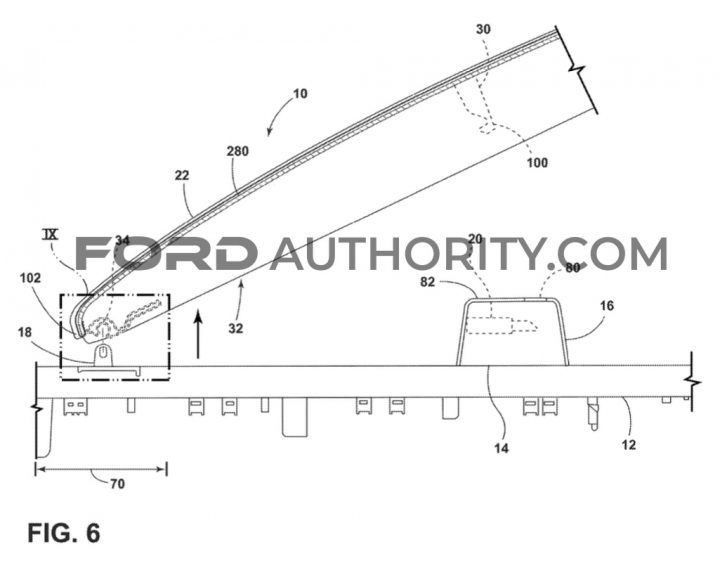 In recent years, we've seen the humble armrest – a feature that's been present in vehicles for ages – undergo some changes, with certain vehicles using armrests that tilt in different directions or even slide forward or backward, with the goal of making it easier to access items stored inside the center console. However, this new patent aims to make it possible to remove the armrest altogether, which could be useful for a number of reasons.
In this case, the armrest would be capable of rotating, as well as moving between three different positions by using a special latch and hinge. The first position would be a normal one compared to what we're used to seeing, with the armrest closed, while in the second position, it would be pivoted upward to allow access to the center console.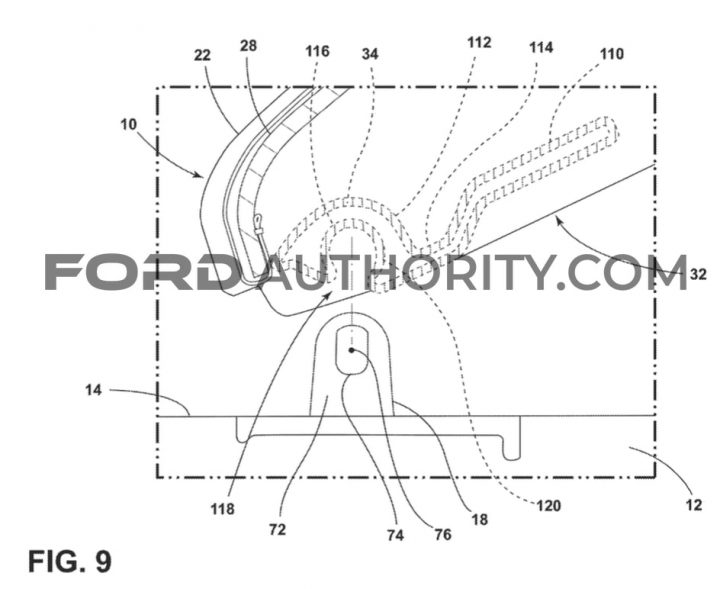 However, Ford also wants to make it possible to completely remove the armrest via a third position, which it says would make accessing items stored inside a bit easier. This is because the armrest tends to want to fall back down when one has it tilted up, requiring users to hold it with one hand and retrieve items with the other. Whether or not this design winds up making it to production remains to be seen, but for now, it certainly seems like an easy fix for a common problem, at least.
We'll have more on this and all Ford patents soon, so be sure and subscribe to Ford Authority for the latest Ford patent news, Ford business news, and ongoing Ford news coverage.