Restomods are a way to bring a classic vehicle back to life, preserving its classic identity while packing it chock-full of modern technology and conveniences. Gateway Bronco has undertaken the challenge of bringing classic vehicles into the modern era, working its magic on F-Series pickups. However, as its name suggests, Gateway Bronco specializes in just that – the Ford Bronco, and now, its new Luxe-GT build has arrived to give the classic rugged pony a modern touch.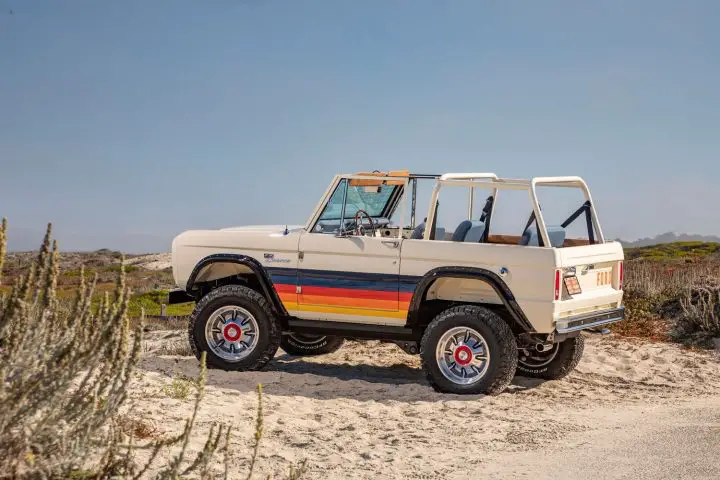 The Luxe-GT is based on the classic Bronco, while benefitting from an all-new modern chassis and other remastered features to keep up with today's tech. This includes conveniences and safety features like fulltime all-wheel-drive, antilock brakes, electronic stability and traction control, and a pushbutton start. All that tech is concealed beneath a vintage Bronco exterior, although the body is structurally reinforced with a lower center of gravity than its stock counterparts.
The Luxe-GT Ford Bronco restomod has plenty of get up and go, harnessing Ford's V8 Coyote engine. It's tuned to run from zero to 60 mph in just 5.3 seconds, and thanks to its upgraded braking system, its stopping distance is 148 feet, compared to the stock vintage Bronco's stopping distance that exceeds 180 feet.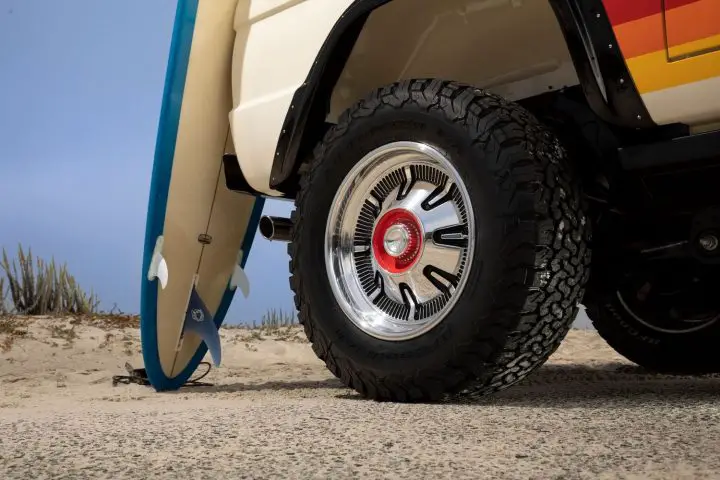 "The idea for the new LUXE-GT was conceived during a camping trip in Glacier National Park of Montana, developed in the Skunk Works engineering facility outside Melbourne, Australia, and unveiled in Monterey, California," said Seth Burgett, CEO of Gateway Bronco, in a statement. "Working with our team in Hamel, Illinois, Premcar developed a prototype we field tested across the Australian Outback at 120 mph over all types of punishing conditions. Now the vehicle is ready to take on the world."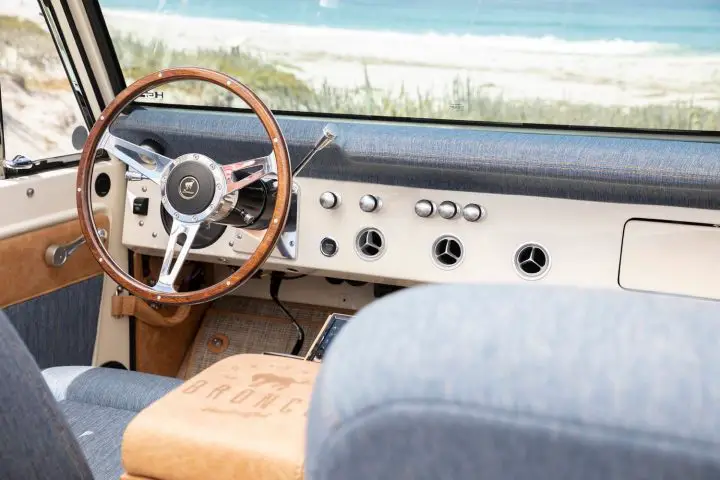 Customers interested in owning a Luxe-GT Ford Bronco restomod can use Gateway's online 3D configurator, which can be found on its website. While there's no specific price for the Luxe-GT build since it's a bespoke vehicle, Gateway notes that its vehicles can range from $200,000 to $800,000.