Over the past year or so, a large number of Blue Oval models have been stolen directly from Ford-owned storage lots, many of them in the Detroit/Dearborn area. Thus far, thieves have mostly targeted higher-trim Ford F-150 and F-150 Raptor pickups, some of which were later recovered, albeit missing their wheels and even engines in some cases. Coupled with soaring automotive theft in general that has both automakers and owners reeling, even police have their suspicions that Ford's thefts are inside jobs. In the meantime, FoMoCo continues to face this problem, as even more Ford F-150 pickups were stolen from the company's storage lots in recent weeks, according to the Detroit Free Press.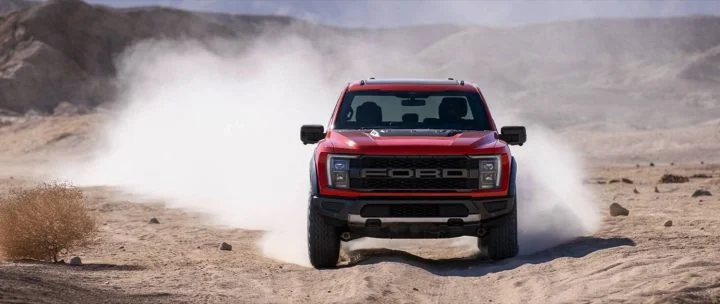 This recent string of thefts involves a grand total of 15 Ford F-150 and F-150 Raptor pickups, all of which were taken within a span of eight days in early August – with 10 of those vehicles being taken in a single day. This follows up a fairly awful month of July for The Blue Oval, as it reported a total of 22 Ford F-150 thefts to police in that particular month as well, each of which went missing from the same Dearborn-based storage lot – putting the automaker on track to break its own truck theft record set in 2022, which totaled 127 units.
Conservative estimates peg Ford's monetary loss from these thefts at around $8 million in 2022 – and that's only accounting for F-150 thefts from its Dearborn lots. So far this year, that figure has already reached $6 million with a few months to go, and that's calculated only using the base MSRP for each vehicle – not its actual sticker price. These figures also pertain exclusively to the F-150, though the automaker has also seen plenty of other models stolen from the same storage lots, too. Ford remains adamant that it's working with law enforcement to try and mitigate this issue, but thus far, those efforts are coming up short for a number of reasons.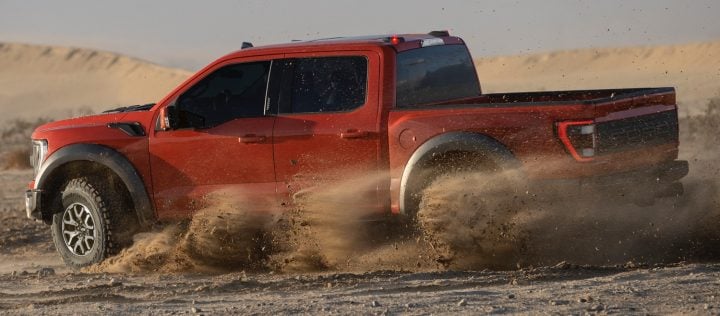 "A sad fact of the popularity of our vehicles is that they're sometimes targeted by thieves and frauds," said Ford spokesman T.R. Reid. "Manufacturers and retailers of all types are victims of theft. That includes other automakers in the communities where they operate plants – some of them to a much greater degree than Ford, according to what competitors and law enforcement officials tell us. Stolen vehicles represent an extremely small fraction of what we build, but it's not acceptable to us or to our neighbors. So, we're constantly taking steps to prevent thefts – using the best industry practices, investing heavily in fortifying places where we have vehicles, and working closely with local and national law-enforcement agencies. For obvious reasons, we're not going to tell the crooks what those actions involve."
We'll have more on this theft epidemic soon, so be sure and subscribe to Ford Authority for the latest Ford F-Series news, Ford F-150 news, Ford F-150 Raptor news, and ongoing Ford news coverage.