The 2023 Cup Series championship is now underway, and 16 drivers will do battle for the crown beginning this coming weekend at Darlington. NASCAR.com recently released its betting odds for each driver's shot at the title, and below, let's take a look at how the NASCAR Ford drivers stack up.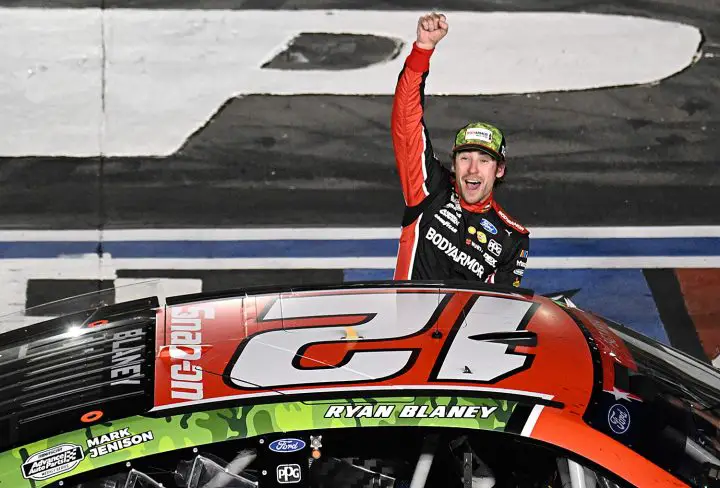 Six NASCAR Ford drivers qualified for the postseason Playoffs, either by points or by winning. The safest bet is Ryan Blaney, driver of the No. 12 Ford Mustang. Winless in 2022, Blaney broke his losing streak earlier this year at Charlotte. He's been on fire since then, with 10-1 odds of being the 2023 Cup Series champion. Defending champion, Joey Logano, driver of the No. 22 Mustang, is also a pretty safe bet, with 12-1 odds at doing it again this year.
Speaking of drivers who've been on fire, Chris Buescher has won three times this season in the No. 17 Mustang, going back-to-back by winning at Richmond and then again at Michigan just one week later. He's the most recent victor, surviving a wild race at Daytona last weekend to cross the line first, and has 95-1 odds to win the championship.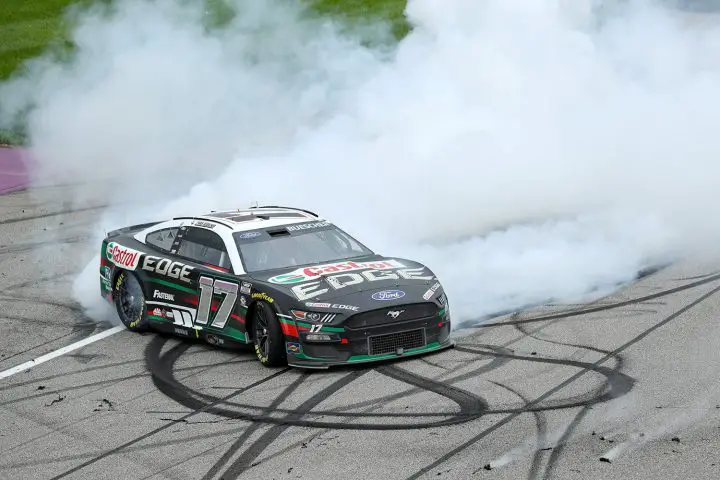 Kevin Harvick will step away from the No. 4 NASCAR Ford and his full-time Cup Series gig at the end of 2023, but he's poised to go out on top with odds of 19-1, although he's winless so far this year. Brad Keselowski, driver of the No. 6 Mustang, is also winless in 2023, but he'll have a shot to earn a second championship this year with 60-1 odds of making it happen.
Finally, Michael McDowell was a bit of a surprise Playoffs entry this year, winning his second career Cup Series race on the Indy Road Course. He's given 200-1 odds of winning the championship, but don't count him out, as he's been quietly consistent all season.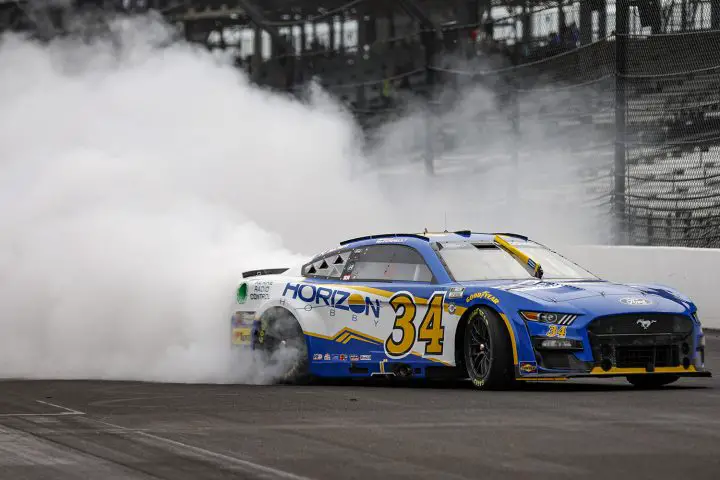 As a reminder, the full first round Playoffs field is as follows:
William Byron, No. 24 Chevy Camaro ZL1
Martin Truex Jr., No. 19 Toyota TRD Camry
Denny Hamlin, No. 11 Toyota TRD Camry
Chris Buescher, No. 17 Ford Mustang
Kyle Busch, No. 8 Chevy Camaro ZL1
Kyle Larson, No. 5 Chevy Camaro ZL1
Christopher Bell, No. 20 Toyota TRD Camry
Ross Chastain, No. 1 Chevy Camaro ZL1
Brad Keselowski, No. 6 Ford Mustang
Tyler Reddick, No. 45 Toyota TRD Camry
Joey Logano, No. 22 Ford Mustang
Ryan Blaney, No. 12 Ford Mustang
Michael McDowell, No. 34 Ford Mustang
Ricky Stenhouse Jr., No. 47 Chevy Camaro ZL1
Kevin Harvick, No. 4 Ford Mustang
Bubba Wallace, No. 23 Toyota TRD Camry
Subscribe to Ford Authority for more Ford racing news, NASCAR news, and ongoing Ford news coverage.