These days, Ford Mustang restomods and even continuation cars are essentially everywhere, as fans of the iconic pony car can score brand new builds from companies such as Revology, Ringbrothers, Shelby, and any number of other outfits. Now the appropriately named Brand New Muscle Car is throwing its own hat in the proverbial ring by announcing that it will build a limited-edition series of 60 all-new Ford Mustang continuation cars just in time for the iconic model's 60th anniversary in 2024.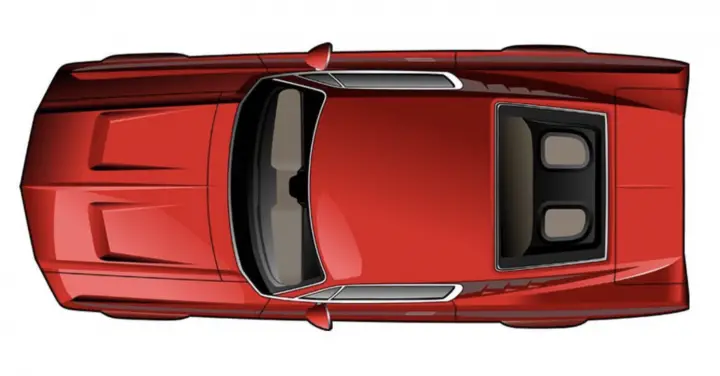 Brand New Muscle Car will build these "new" Ford Mustang models using real, all-metal, officially licensed body shells. Customers can choose from the 1965 to 1970 model years, either fastback of convertible body styles, and powertrain options spanning the entire spectrum, with everything from the modern Ford 5.0L V8 Coyote and 7.3L V8 Godzilla to an old fashioned Windsor or even an all-electric option.
With outputs ranging from 450 to 1,000 horsepower, buyers can choose to mate those powertrains to manual or modern paddle-shifted automatic transmissions, and suspension modifications are plentiful as well – all BNMC Ford Mustang continuation models have an independent front suspension, adjustable coilovers, and four-wheel disc brakes, along with multiple wheel options. Inside the cabin, there are a host of modern amenities as well, including things like power accessories, air conditioning, and audio systems. Pricing for these new Mustang continuation cars will obviously vary greatly depending on the options one selects, but the new build starts out at $299,995.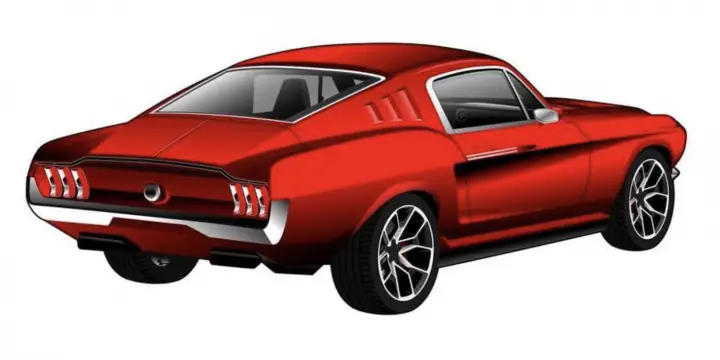 "BNMC is the original new body shell scratch muscle car builder. We've been doing it since day one," said David W. Miller II, Brand New Muscle Car founder. "And we were restoring, servicing, and repairing Mustangs for decades before that. Our shop has always been Ford heavy. We've worked on hundreds of Mustangs over the years. We love all things Ford Mustang. That's why we want to honor America's original pony car by building 60 all-new classic Mustang RestoMod continuation cars for the 60th anniversary in 2024. We'll start with car number one, build it start to finish on our MotorTrend TV show Brand New Muscle Car, then let the public design and order the remaining 59 cars. Every single nut and bolt on these cars is brand new. These are brand new muscle cars. Why not have an all-new classic Mustang that drives like a new car? Classic style with modern performance. Best of both worlds. You design it and we build. It's an amazing experience."
We'll have more cool builds like this to share soon, so be sure and subscribe to Ford Authority for more Ford Mustang news and non-stop Ford news coverage.