The Ford Mustang Dark Horse, the Dark Horse R, and the recently announced Ford Mustang GTD are poised to answer the call for high performance pony cars, ready to take on the competition with premium, race-ready technology and mechanical upgrades over their "regular" counterparts. That competitive segment is starting to get a bit packed, meaning there are plenty of rivals ready to go up against the line of high-performance Mustangs, either as direct rivals or indirect. A newcomer on the scene is the Mercedes-AMG GT Coupe, and it's certainly going to be a force to be reckoned with.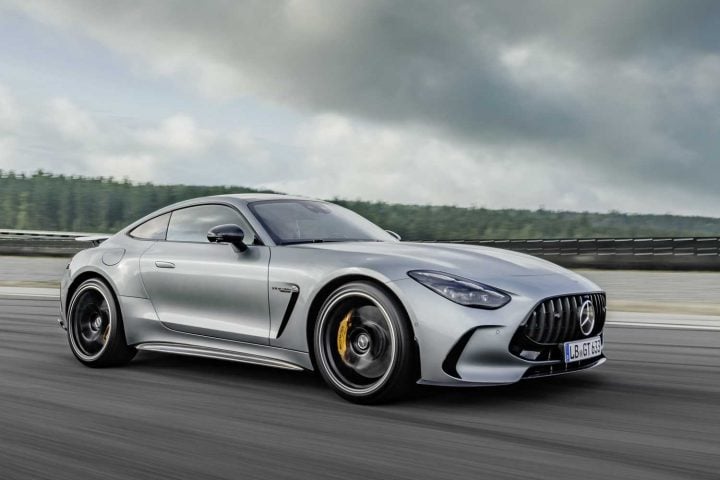 The Mercedes-AMG GT Coupe features a streamlined exterior, and it's touted as bundling the performance of a sportscar with the comfort of a daily driver. It features a two-by-two seating configuration, and its flush-mounted door handles ensure that the presence of handles do not disrupt the vehicle's streamlined appearance, while a built-in active rear spoiler enhances aerodynamics.
Inside the cabin, an 11.9-inch touchscreen allows access to the infotainment features, along with a 12.3-inch display that relays important information to the driver. From here, drivers and passengers can access a wealth of information, such as performance data, driver assistance systems and selectable drive modes such as Comfort and Race. An optional head-up display enhances these readouts, relaying relevant drive information to the driver without lifting their eyes from the road.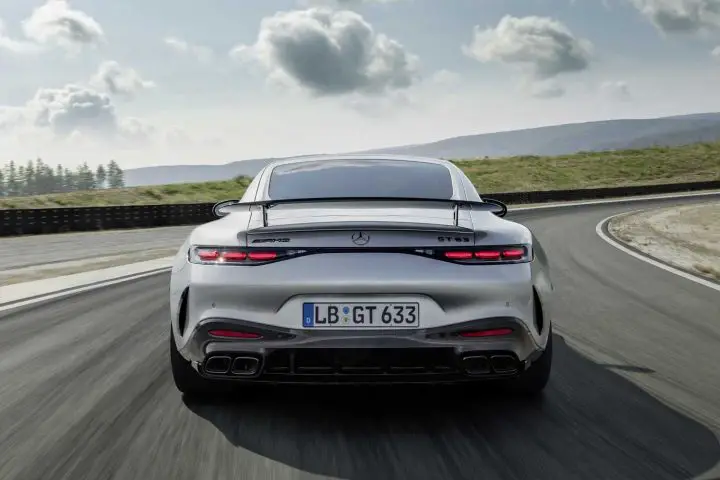 Its all-wheel-drive driveline is supported by the AMG 4.0L V8 Biturbo engine, which is offered in two configurations, including the AMG GT 63 Coupe, which boasts 577 horsepower and 590 pound-feet of torque, or the AMG GT 55 Coupe, with 469 horsepower and 516 pound-feet of torque. Both engines mate to a nine-speed transmission, featuring a wet start-off clutch to eliminate the need for a torque converter.
By comparison, Ford's 5.0L V8 Coyote engine is found under the hood of the high-performance Mustang range. The Dark Horse boasts 500 horsepower, while the new Mustang GTD has 800 horses ready to roll. Not only that, but the Mustang certainly has the Mercedes-AMG GT Coupe beat in the price department, with a starting price tag around $64,000 compared to the German sportscar's $300,000 starting price.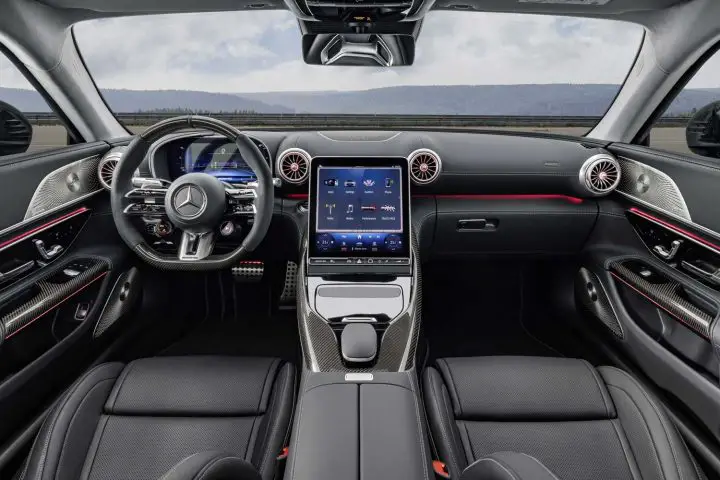 The all-new GT Coupe is expected to debut in the U.S. in the first half of 2024.