Ty Majeski took a hit in the Truck Series championship standings after his No. 98 NASCAR Ford F-150 was found to be in violation of competition guidelines, earning an L2-level penalty.
The right rear tire from the No. 98 F-150 race truck was confiscated prior to last weekend's race at the Milwaukee Mile. As a result, Majeski was forced to start at the rear, and crew chief Joe Shear Jr. was ejected from competition. Majeski was also forced to serve a pass-through penalty after the green flag, but was able to rally back to a seventh-place finish.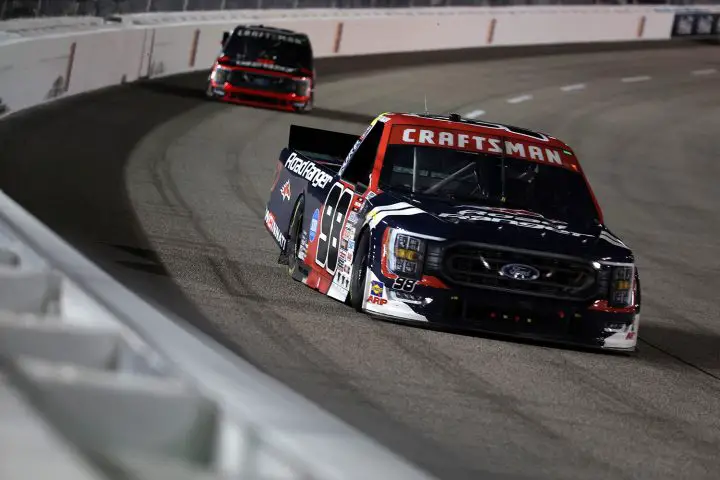 However, the sanctioning body has now issued an L2-level penalty to Majeski's No. 98 NASCAR Ford F-150 team, which is the mid-tier level in terms of penalty severity that a race team can be subject to. The race truck was found to be in violation of Sections 14.16.1 and 14.16.1.A&C of the NASCAR Rule Book, which relates to wheels and tires, and wheel assembly, specifically the valve stems. As a result, Majeski's team, ThorSport, and Majeski himself were each docked 75 points and five Playoff points in their respective standings.
Shear was also fined $25,000 and has been suspended for the next four Truck Series races. That means that the No. 98 F-150 team will have to race without its regular crew chief until Homestead-Miami on October 21st, 2023, which is the penultimate race in the 2023 Truck Series season. At this time, a temporary crew chief has not been announced.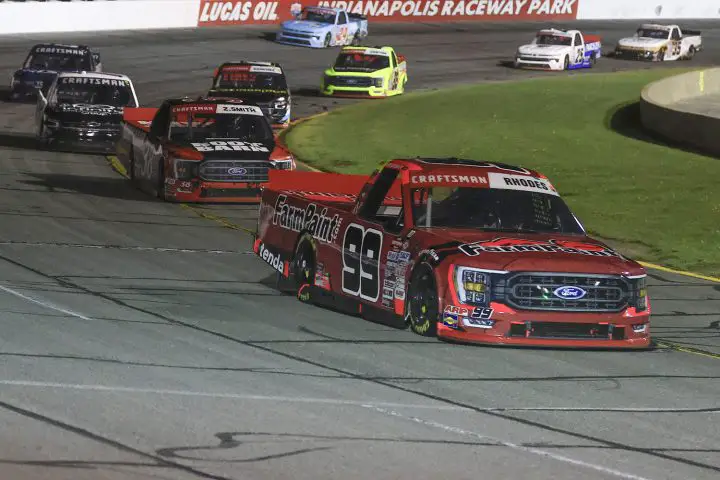 As of this writing, Majeski is ranked second in the Truck Series Playoffs despite the penalty, with one race win so far at Indianapolis Raceway Park in mid-August. He has 2,108 points, and is currently chasing Grant Enfinger, driver of the No. 19 Chevy Silverado RST, who also has one race win and 2,114 points.