Production has already started on the 2024 Ford Edge, a two-row midsize crossover that was last redesigned for the 2015, although it received a facelift in 2019 and tech updates for 2021. The automaker officially revealed a successor last year, but the all-new model will be a Chinese market exclusive. Given the lack of a replacement for North America, especially with the reveal that the all-new 2024 Lincoln Nautilus will be imported, it was unclear if anything like a direct replacement would eventually surface. According to sources familiar with the matter however, there is in fact a vehicle in the works to replace with Edge, and it will arrive in the form of an EV.
Assuming the sources are correct, the Ford Edge replacement might end up becoming the second two-row EV to join the lineup, after the Ford Mustang Mach-E, which is a bit smaller than the Edge. Another question relates to when this supposed replacement would arrive. Over the past year or so, Ford CEO Farley hasn't exactly expressed his enthusiasm for two-row crossovers, first saying that gasoline two-row crossovers would be going away, then more recently saying he was glad the company didn't focus on two-row electric vehicles. The latter comment likely reflects the ongoing price war that is taking place in the two-row EV segment, as Ford has been lowering Mach-E pricing and ramping up incentives in the wake of Tesla's price cuts. Currently a second generation Mach-E will likely arrive in or around 2026.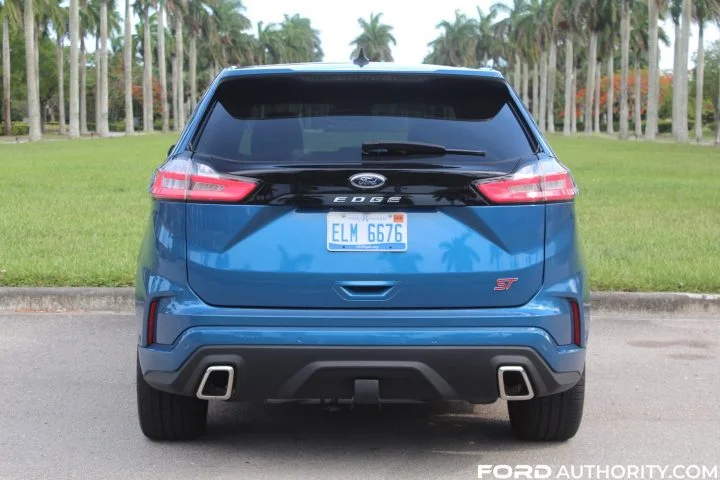 In any event, a Ford Edge replacement will likely come after the second generation Ford F-150 Lightning and the upcoming electric Ford Explorer, per Farley's comments in the Q2 earnings call. The latter vehicle, along with a fully electric Lincoln Aviator, will be the next model produced at Oakville Assembly plant after 2024 Ford Edge production concludes. At this point, a fully electric successor to the Ford Edge may not arrive until three or four years from now.
We'll have more on the Ford Edge soon, so subscribe to Ford Authority for the latest Ford Edge news, and for continuous Ford news coverage.