The 2023 Ford Escape refresh introduced a number of aesthetic and technological updates to the compact crossover, including the adoption of the Sync 4 and a 360-degree camera. In North America, the crossover is already on sale, and the ST-Line is already resonating with consumers. The Ford Kuga, which the 2023 Ford Escape emulated with its monochromatic ST-Line series, is also on track to receive similar updates, according to sources familiar with the upcoming changes.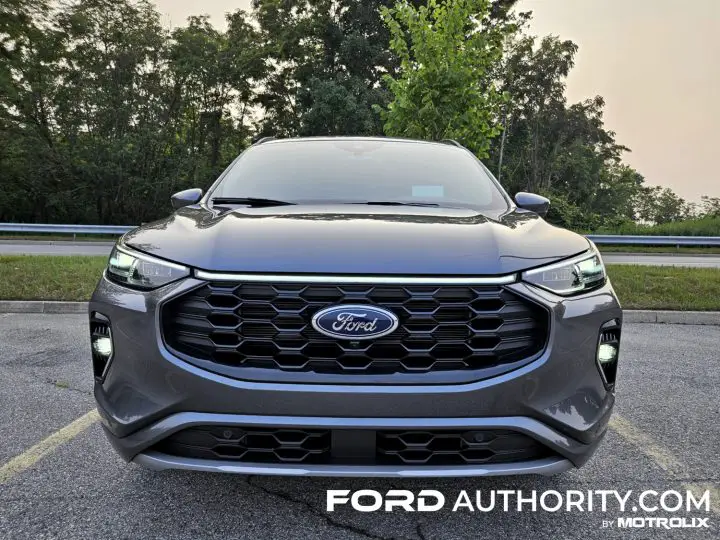 For the most part, the upcoming Ford Kuga refresh will adopt at least some of the changes that the 2023 Ford Escape introduced. More specifically, the hood, headlights, and grille will match or largely adhere to what its North American counterpart already incorporated, with the most prominent of those changes being the relocation of the Blue Oval badge to the center of the grille, as opposed to the hood, which is were it resides on the current Kuga. Out back, the Kuga's tail lamp assemblies will also get slightly altered too. Due to regulations, the Kuga's front and rear ends may not look completely identical to the Escape, but the resemblance will be immediately apparent.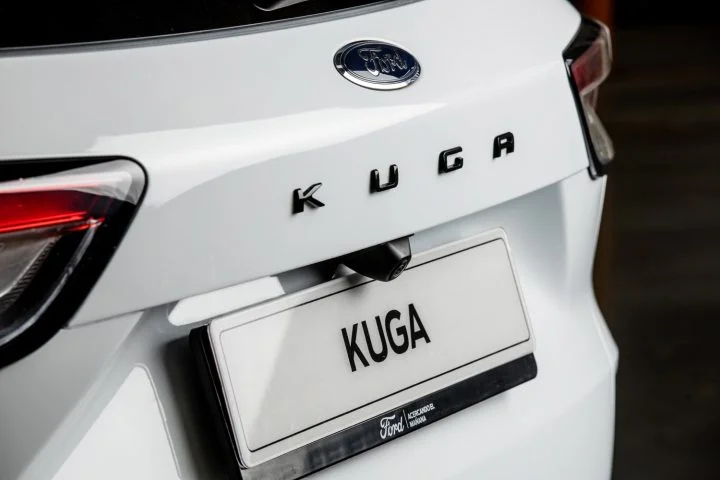 As for other changes, it currently isn't clear if the refreshed Ford Kuga will incorporate any of the changes the 2023 Ford Escape received. But both models featured the same eight-inch Sync 3 center touchscreen before the latter model's refresh, which most likely means the Kuga will follow suit. In Europe, the Fiesta and Focus already featured the 13.2 inch Sync 4 touchscreen in their respective lineups, so it would make sense for the Kuga to get the optional screen too.
Additionally, the Kuga will likely soldier on with the same powertrains: the 1.5 EcoBoost I-3, 2.5L full hybrid, and 2.5L PHEV, which are also part of the North American Ford Escape lineup.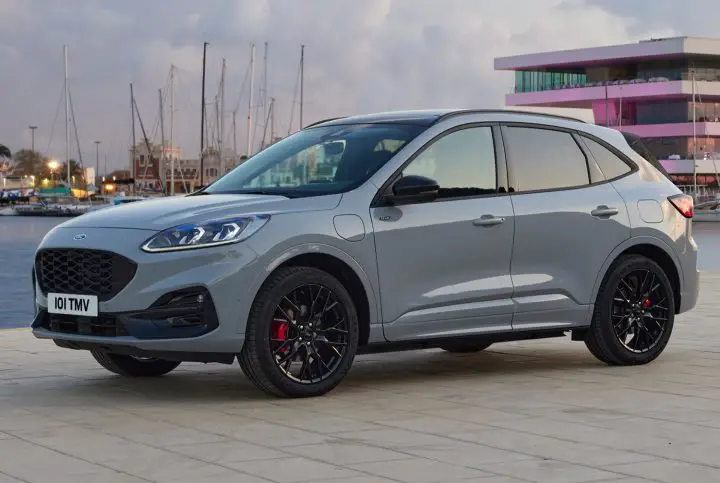 The Ford Kuga is a top 25 best-selling vehicle in Europe, while the Ford Kuga PHEV is typically the number one plug-in in the region. The Kuga lineup received the Graphite Tech Edition as its most recent update. In any event, the refresh is expected to be revealed later this year.
We'll have more on the Kuga soon, so subscribe to Ford Authority for the latest Ford Kuga news, and for continuous Ford news coverage.