Several reported issues with the Ford F-150 have popped up during production of the current generation model, such as an accumulation of underbody rust and corrosion, as well as unknown issues causing their batteries to drain rather quickly. Another problem has now popped up, and it not only affects the F-150 but the Ford Expedition as well. It's a bit more uncomfortable than the other recent issues, as some owners of the aforementioned vehicles have experienced odd, loud sounds relayed through their pickups' sound systems, according to a report from The Wall Street Journal.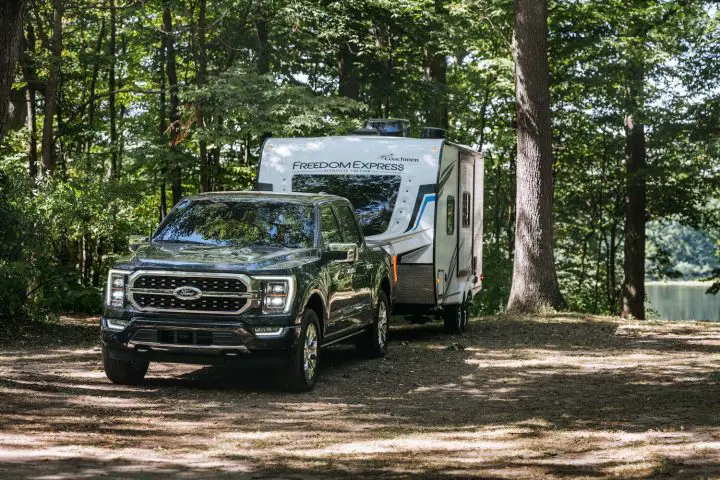 Owners have described the sound as "ear-shattering." While the cause is unclear, affected F-150 and Expedition models present with a loud and abnormal noise. In some cases, the sound can be turned off right away, while other times, it can last for 15 minutes or longer, prompting some owners to pull over and park, claiming that it's too distracting to drive safely. Some owners have claimed that the sound exceeds 100 decibels. For context, the Centers for Disease Control states that prolonged exposure to sounds over 70 decibels can cause hearing damage.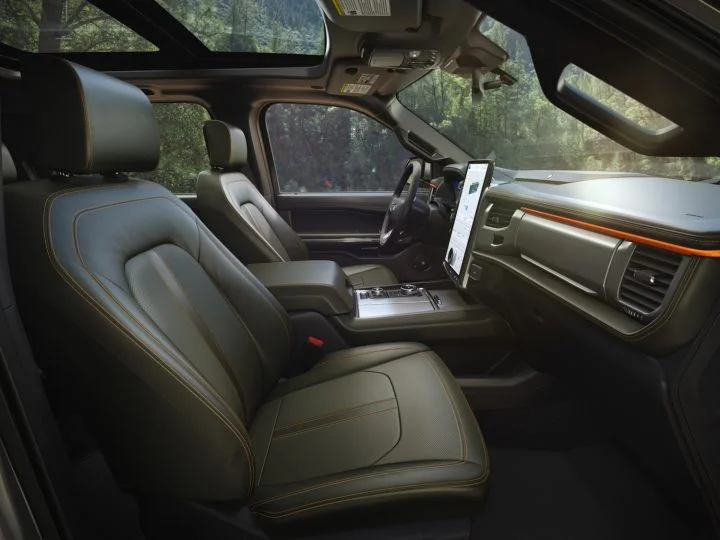 So far, several dozen owners of Ford F-150 and Ford Expedition models have filed complaints with federal regulators regarding the strange sonic issue. Ford has since responded with a technical service bulletin to remedy the issue in 2021 through 2023 model year F-150 and Expedition units, although the automaker did not disclose how many total vehicles may be affected by the problem. So far, FoMoCo has received over 100 complaints about it, however.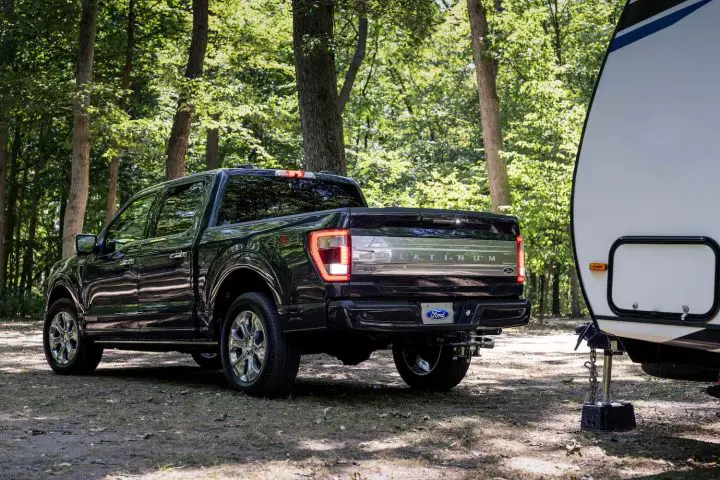 The fix involves a software update that can be pushed via over-the-air (OTA) or can be performed at a dealership. Once this software update is applied, the amplifier in the vehicle's sound system is used as a filter to counteract the loud audio system noise.
Several other Ford vehicles are under scrutiny for other issues from the NTHSA. The Ford Mustang Mach-E is being investigated due to the handling of a recall dealing with overheating high voltage battery main contactors. The Ford Escape is being investigated over door check alarm attachment point failures, while the Ford Explorer is being looked at due to rear axle mounting bolt issues.
We'll have more on this as soon as it's available, so be sure and subscribe to Ford Authority for the latest Ford F-Series news, Ford F-150 news, Ford Expedition news and continuous Ford news coverage.