As most automotive enthusiasts are well aware, nothing beats a good detail job when it comes time to make any vehicle look better. This is especially true of older, more collectible, rare, or just plain valuable rides like the first-generation Ford GT, too, and oftentimes, a good detail can quite literally make a vehicle more valuable. In this recent video from Ammo NYC, we get to see this fascinating process in action as the crew once again works its magic on a dirty and neglected 2005 Ford GT – and we even get a cameo from fellow Ford GT owner Doug DeMuro, to boot.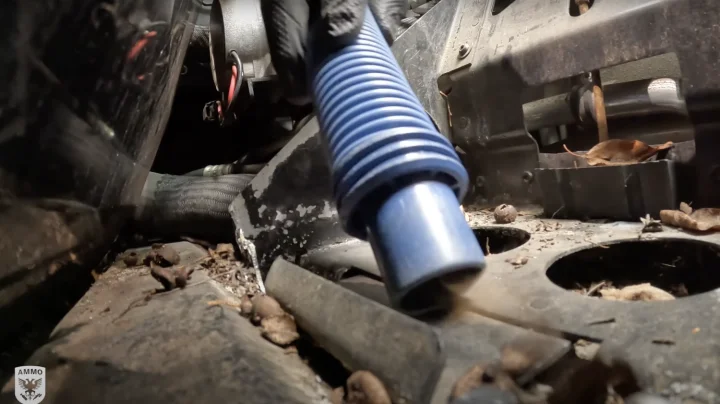 Somehow, this 2005 Ford GT was left outside for a whopping five years, which presumably only happened because its owner sadly passed away. Thus, the owner's family brought the supercar into the shop for a full detail job, after which they plan to sell it and pass it on to a new owner, who will hopefully treat it like the special ride that it is. However, before that extensive job takes place, we get a good look at this poor, neglected machine, which might just be the saddest-looking first-gen Ford GT we've ever laid eyes on.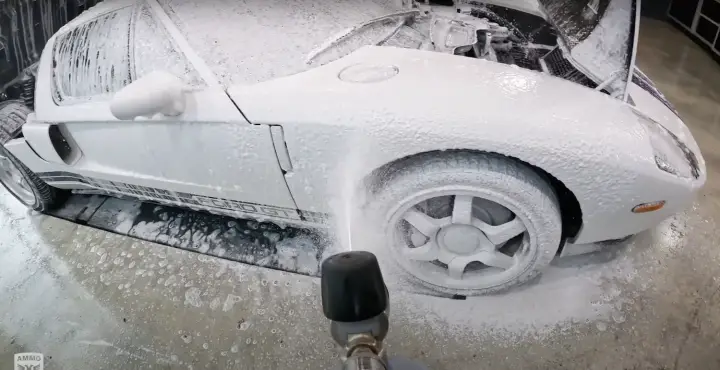 Pretty much any sort of nasty stuff one can imagine is present and accounted for here, ranging from urine to rat feces to spider webs and other nasty stuff. However, since the car was in good shape with just 2,500 miles on the clock prior to its elongated outdoor session, a simple wash already had it looking world's better, but there's much more to be done before the car is ready to command top dollar at auction.
As we can see outlined in great detail in this video, the magic of a good detail quite literally has this GT looking like brand new after several hours of hard work. It's a truly stunning transformation, and once again solid proof that a great detail job can right just about any wrong one can possibly do to a car – even one as special as this.
We'll have more cool videos like this to share soon, so be sure to subscribe to Ford Authority for more Ford GT News and around-the-clock Ford news coverage.