Over the years, we've certainly come across our fair share of strange, oddball, and downright offensive automotive builds, ranging from a Ford Escape pickup to a boat made from an E-350, a Ford Mustang body mounted on a Crown Vic chassis, a Mustang with Camaro bodywork, and perhaps the strangest of them all, a 1991 Ford Taurus that's been fitted with Camaro bodywork. While the custom car world tends to give us some pretty amazing creations, it's also ripe with terrible ones as well, but this 2008 Ford E-350 ambulance up for sale on Facebook Marketplace falls more in the strange category than anything else.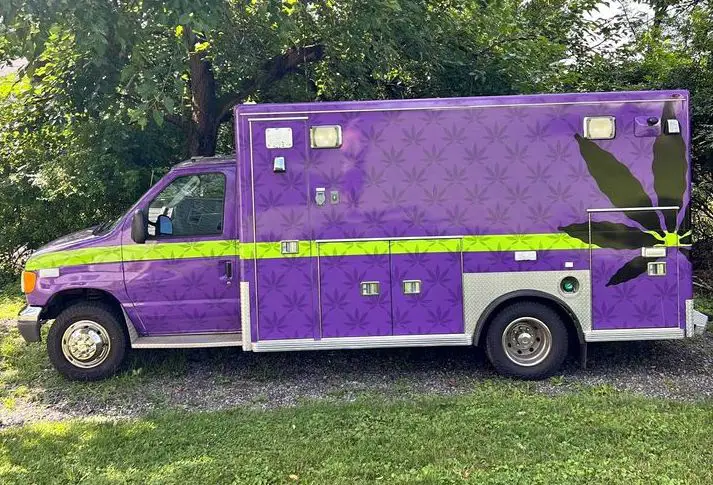 The Ford E-Series is one of the older nameplates in the business, having been around for decades to this point, and today, it's sold in all sorts of configurations and body styles. That includes everything from a van to a chassis cab model, the latter of which is typically used to build all kinds of commercial vehicles – including ambulances. However, this particular 2008 Ford E-350 isn't exactly being used to transport folks to the hospital.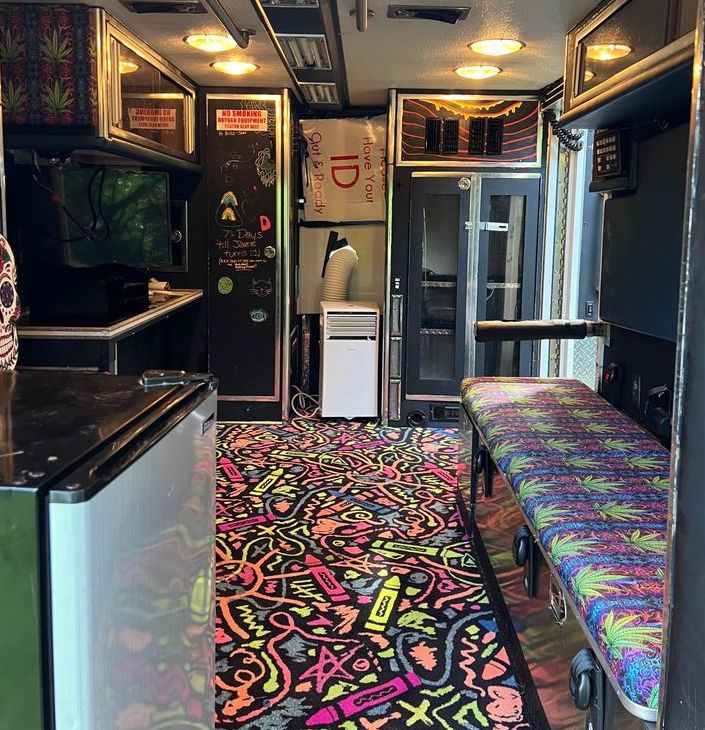 Rather, it's covered in a, well, weed-inspired vinyl wrap job, though it's entirely unclear why that's the case. Perhaps this vehicle was used to transport that now-legal-in-several-states substance from store to store, or maybe it's just a rolling billboard for a shop. Or, perhaps the seller or another previous owner is simply a big cannabis fan. Whatever the case, it's certainly unique, if nothing else.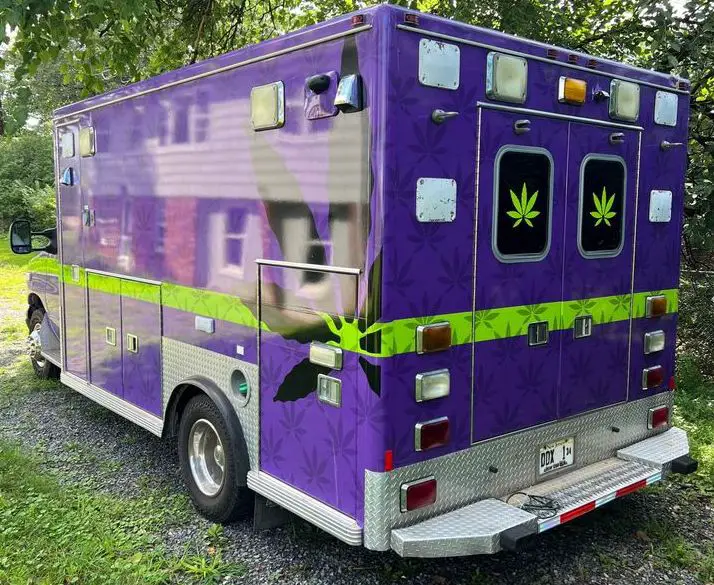 However, the exterior isn't the only weed-themed item present on this Ford E-350 – peek inside, and you'll find that the familiar shape of the cannabis plant adorning the seat cover, which is accompanied by, well, crayon carpeting. A homemade air conditioner, sealed compartment, and exterior cameras seem to suggest that this was once used as a mobile shop, but truthfully, we still have more questions about this unique rig than answers.
We'll have more wild vehicles for sale to share soon, so be sure to subscribe to Ford Authority for the latest Ford E-Series news and continuous Ford news coverage.