Over the years, Texas-based tuner Hennessey Performance has churned out its fair share of high-horsepower vehicles, including many based on FoMoCo models such as the Mustang Dark Horse H850, VelociRaptoR 6×6, VelociRaptor 500, Venom 1000, and the newest version of the Venom 775 F-150, to name just a few. However, the company doesn't officially list any sort of gussied-up Ford Explorer on its website, though that doesn't mean it hasn't experimented with such a model in the recent past. Case in point – this 2022 Hennessey Ford Explorer ST HPE550, which is listed for sale over at Cars.com.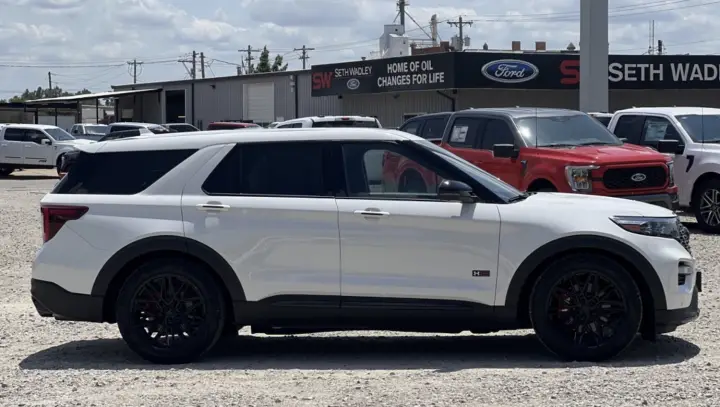 Listed by Seth Wadley Ford of Perry, Oklahoma, this 2022 Hennessey Ford Explorer ST HPE550 looks pretty tame on the outside, as the only modifications there include Hennessey badges and a set of unique 20-inch wheels. However, the same cannot be said of the crossover's mechanicals, which have been given a pretty big upgrade in a number of ways.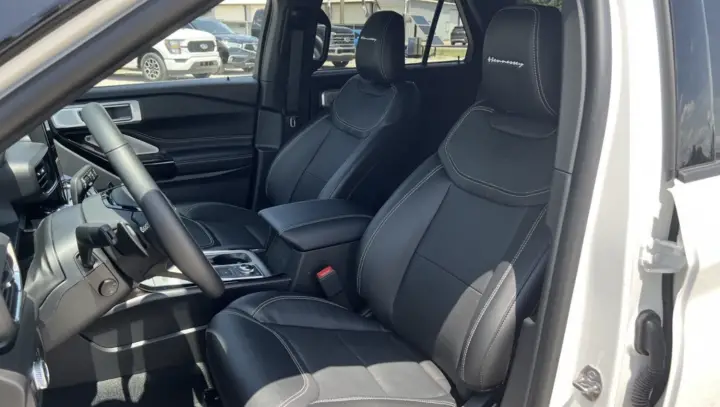 That starts with the twin-turbocharged Ford 3.0L V6 EcoBoost engine, which is rated to produce 400 horsepower and 415 pound-feet of torque out of the box. Hennessey treated this particular model to a host of goodies, however, which include an engine management software upgrade, a new exhaust system, a high-flow air induction system, a Hennessey heat exchanger, catted downpipes, and a larger intercooler. The result of all that work is an even 550 horsepower at the crank.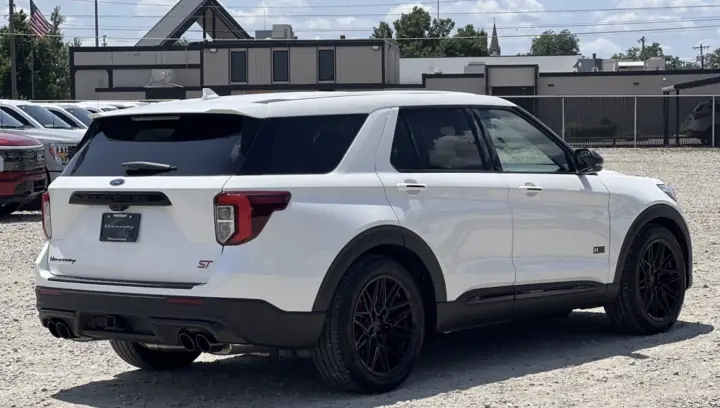 From there, Hennessey gave this Explorer ST an upgraded suspension and differential, which help put that extra power to the ground. This particular listing notes that Hennessey plans on building 200 units of the modified crossover, but for now at least, this seems to be the only one out there – however, with a price tag of $95,860, it probably won't exactly be an easy one to sell.
We'll have more tuned rides like this to share soon, so be sure to subscribe to Ford Authorityfor more Ford Explorer news and continuous Ford news coverage.