The 2024 Ford Bronco is subject to quite a few changes and updates over its 2023 model year predecessor, including the deletion of a handful of items and features. In fact, the rugged pony lost the entry-level Base trim along with the handy Keyless Entry keypad. One more option that didn't make it to the 2024 Bronco is an exterior paint color that has been around since 2021: Area 51.
For the 2023 model year, Area 51 (paint code KU) can be outfitted on Base, Big Bend, Black Diamond, Outer Banks, Badlands, Wildtrak and Everglades trims, while it isn't part of the limited color lineup offered on the Heritage or Heritage Limited trims. It is available in conjunction with all interior colorways as well. It's worth noting that Area 51 was also dropped from the Bronco's crossover counterpart, the 2024 Ford Bronco Sport.
While the 2024 Ford Bronco lost the Area 51 exterior hue, it did gain one new one known as Shelter Green, which is exclusively available on the range-topping Bronco Raptor. Along with the new hue, the 2024 Bronco Raptor also features painted fender flares.
Meanwhile, the package offerings for the 2024 Bronco range also changed, as customers can opt for the new High/Lux Package. Just like its name implies, this package combines all premium features and elements from the High Package and Lux Package, which were previously offered as separate entities. The larger 12-inch infotainment touchscreen is now standard across all trims as well, nixing the 8-inch screen installed in lower-tiered models, while on the mechanical side of things, some models are being treated to an improved steering gear.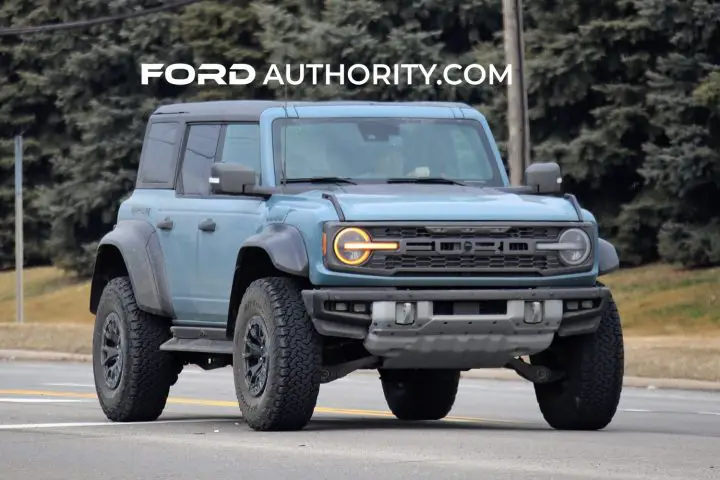 As expected, all these changes come at a price, as the 2024 Ford Bronco is more expensive than the outgoing 2023 model.