For quite a few years now, fans of V8-powered, rear-wheel drive American cars have had plenty to choose from – a list that includes the Chevy Camaro, Dodge Challenger, and of course, the Ford Mustang. However, that's quickly changing, as the sixth-gen Camaro is going away after the 2024 model year with a collector's edition model and no clear successor in sight, while Challenger production is ending as well, though that model may live on as an EV or something else entirely at some point in the future. Meanwhile, the 2024 Ford Mustang ushers in brand new generation for the iconic machine, and FoMoCo intends to continue selling it with a V8 as long as it possibly can – at this point, with a hybrid looking more likely than a full-blown EV. Now, in a somewhat sad comparison test from MotorTrend, the 2024 Ford Mustang has beaten its old rival, the 2023 Dodge Challenger – perhaps for the final time.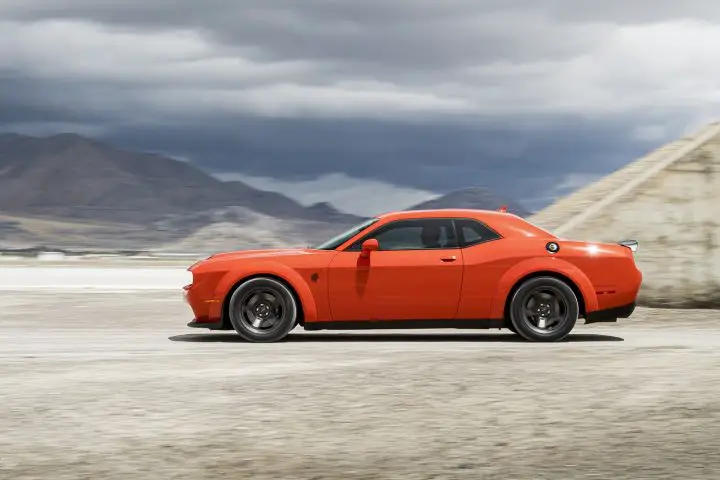 This latest (last?) comparison between these two old rivals consists of a 2024 Ford Mustang GT with the Performance Package and the six-speed manual transmission, which is taking on a 2023 Challenger Shakedown R/T Scat Pack Widebody. With its active exhaust system, the Mustang GT churns out 486 horsepower and 418 pound-feet of torque from its 5.0L V8 Coyote engine, while the Challenger's 6.4L V8 makes 485 horsepower and 475 pound-feet, in this case, routed to the rear wheels via an eight-speed automatic.
Right off the bat, the 2024 Ford Mustang wins the price war, with an as-tested amount of $61,775 versus the limited-edition Challenger's $68,800 sticker. However, despite its 400-pound weight disadvantage, the Challenger won the straight-line showdown with a 0-60 time of 4.0 seconds versus the Mustang's 4.3 clicks, and a quarter-mile of 12.5 seconds, though the pony car matched that latter time – and in all fairness, it's hard to compare the slower-shifting manual to the automatic in this case.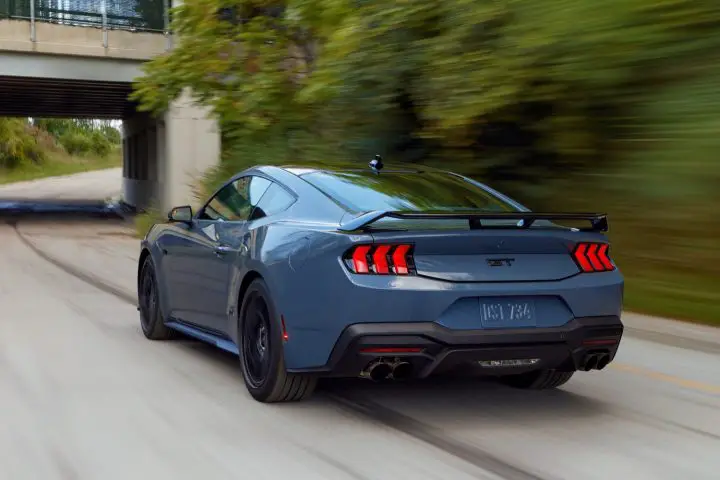 In other performance metrics, the Mustang reigned supreme, stopping from 60-0 in 99 feet vs 102, and pulling 0.80g on the skid pad versus 0.76 for the Challenger. At the end of the day, MT notes that while these two cars are very different in their current form, there is a clear winner between the two. "The Mustang GT feels like a product of the 21st century," it noted. "Modern, tech-forward, yet still delightfully anachronistic in its choice of powerplants given the rest of its current competition resort to turbocharged four- and six-cylinder engines. Although it feels somewhat torn between the muscle and sports car camps, it's, for now, the last car standing. And thankfully, it's one we thoroughly enjoy driving more."
We'll have more on the Mustang and its competition soon, so be sure and subscribe to Ford Authority for more Ford Mustang news and continuous Ford news coverage.