A few years ago, an S550 Ford Mustang GT owned by performance parts maker Steeda – a car nicknamed the Silver Bullet – claimed the record for the fastest naturally-aspirated 2018+ Mustang on the planet after ripping off a 9.787-second pass at 141.22 miles-per-hour. However, now that the redesigned S650 generation 2024 Ford Mustang has officially launched, we're destined to see many new variants of the new pony car hitting the streets in the coming months and years, and that includes more than one from Steeda, which just debuted a new version of their old car dubbed Silver Bullet 2.0.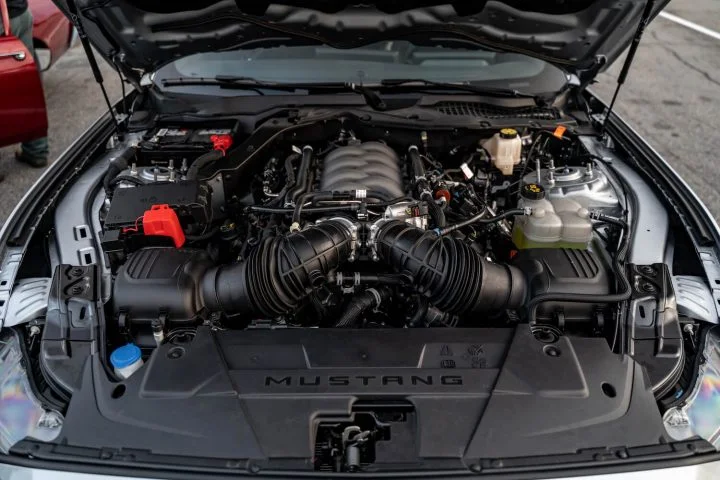 This new build will – just like its predecessor – serve as a test bed for Steeda that it can use to develop parts for the new pony car, as well as test them out in real-world situations – such as at the drag strip. In stock form, the new Silver Bullet made its debut at Mustang Week in Myrtle Beach, SC recently, and ripped off a 12.56-second quarter-mile pass at 114 mph in bone stock form, but that didn't last long. In fact, after performing a series of modifications to the car, Steeda has since managed to run an 11.22-second pass at 125 mph.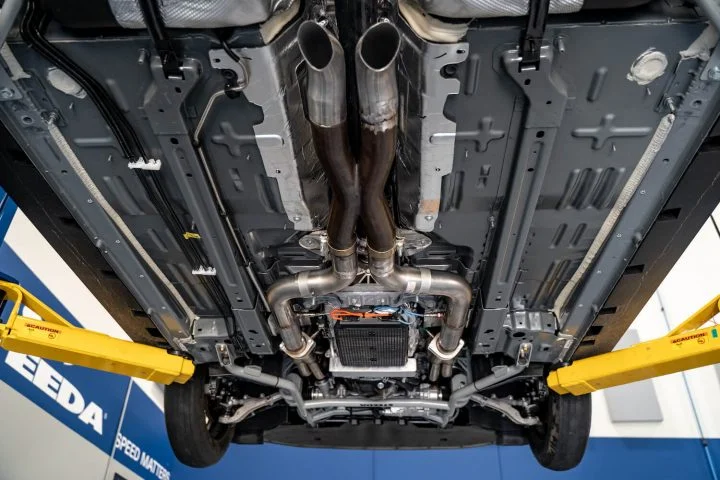 To get there, this factory 5.0L V8 Coyote and 10-speed automatic transmission-equipped car has been treated to a host of modifications. Under the hood, that list includes a factory intake carbon trap delete, Kooks 1 7/8-inch headers, and a QA1 SFT carbon fiber driveshaft. The original front seats are gone, replaced by Corbeau Racing seats, while a rear seat delete has been performed as well. The whole thing rolls on a set of Billet Specialties wheels, which are wrapped with Mickey Thompson Performance drag tires.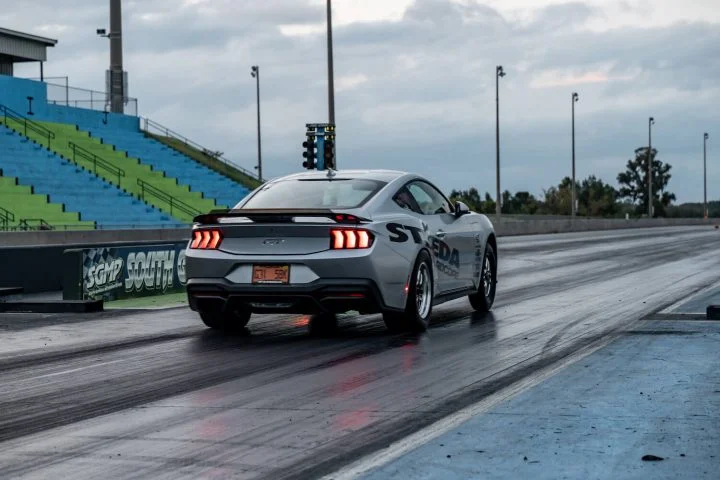 The suspension of this 2024 Ford Mustang GT has received the most attention, however, with an extensive parts list including a Steeda Drag front K-member, front coilovers, camber plates, Pro-Action double adjustable rear shocks, a rear adjustable ride height system, IRS subframe braces, rear toe links, vertical links with Delrin bushings, billet rear adjustable camber arms, billet rear shock mounts, a Drag rear sway bar, subframe bushing support system, subframe alignment kit, adjustable urethane differential mount bushing insert system, lightweight race front bumper bar, along with a Ford Performance knuckle-to-toe link bearing assembly, plus Baer lightweight brakes. As one might imagine, this is just the beginning however, and more modifications are slated for the near future as well.
We'll have more on Silver Bullet 2.0 soon, so be sure and subscribe to Ford Authority for more Ford Mustang news and non-stop Ford news coverage.