The 2024 Ford Mustang GTD was revealed last month as a truly shocking, ultimate performance version of the latest S650 generation pony car. Designed to compete with the very best sports cars on earth, the Mustang GTD also carries a hefty price tag of around $300k, plus a vast array of aerodynamic bits and pieces, a supercharged 5.2L V8 pumping out more than 800 horsepower, and an eight-speed dual-clutch rear transaxle. However, while it's designed to beat up on pretty much anything at the track, the 2025 Ford Mustang GTD is equipped with aero tricks that are actually banned in GT3 racers.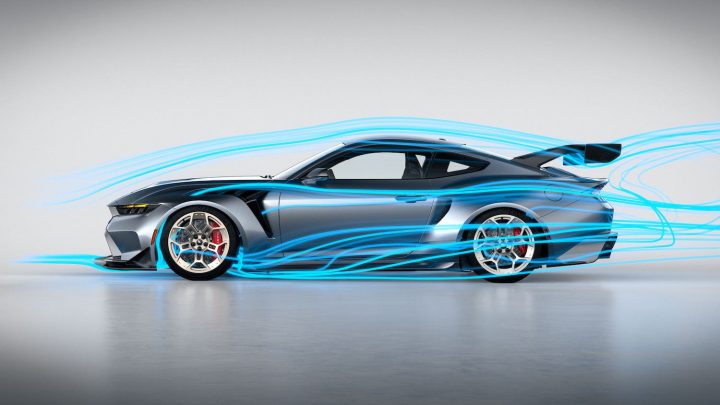 Since The Blue Oval is targeting a sub-seven-minute lap at the Nürburgring – in a street-legal car – the Mustang GTD utilizes aerodynamic technology that is currently illegal for use on GT3-class race cars, not to mention the kind of stuff that's never been used on a road-going Ford vehicle before. That includes the GTD's Drag Reduction System, which uses a hydraulic system capable of altering the angle of the rear wing and activating flaps located underneath the front of the pony car. This system aims to strike the perfect balance between airflow for speed's sake, as well as downforce to maximize grip.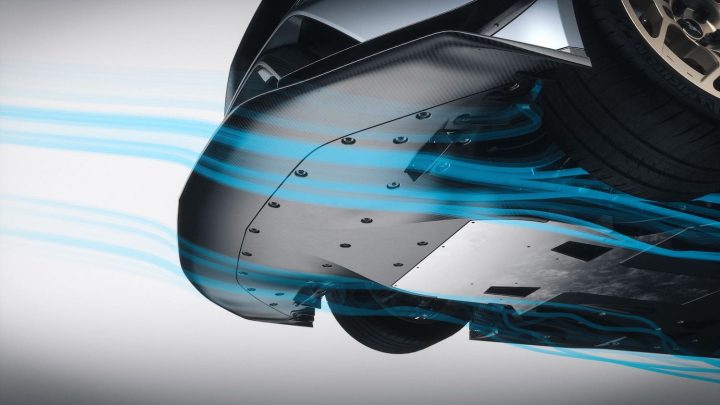 When grip is more important than speed, the DRS closes the main wing element and flap, which creates an integrated airfoil that generates additional downforce in the rear. At the same time, the underbody up front – which is shaped like a keel – helps evacuate the incoming air through the front wheel wells and fender louvers to create a low pressure area and suction to keep the front of the Mustang GTD stable through turns. During normal driving, the Mustang GTD rides high enough to clear things like speed bumps and steep driveways, but on the track, it's able to lower itself by 40mm to improve airflow.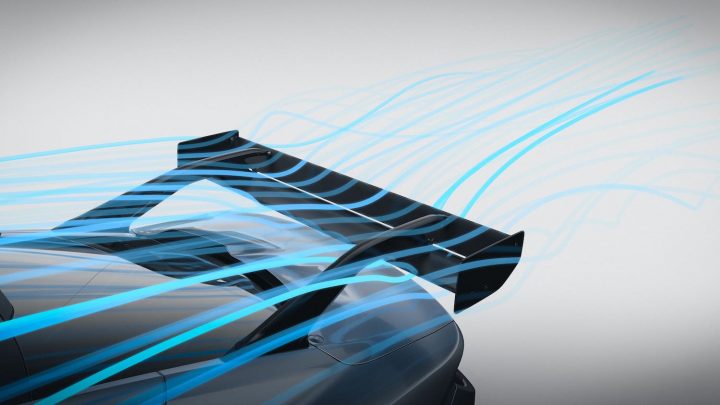 "Every surface, body opening and vent on and under Mustang GTD's body is functional," said Greg Goodall, Mustang GTD chief program engineer. "Some air is directed for cooling, other for aerodynamics and downforce. All of it to help GTD go faster or stick to the pavement no matter what the conditions are. We actively manage where the center of air pressure is on the vehicle, so the front and rear can remain balanced. The ability to do this isn't allowed in racing, where the rules don't allow actively managing airflow. Our Le Mans drivers would love to have the technology Mustang GTD has for the track and street."
We'll have more on the 2025 Ford Mustang GTD soon, so be sure and subscribe to Ford Authority for the latest Ford Mustang news and continuous Ford news coverage.