While Ford continues to make progress toward a new deal with the on-strike United Auto Workers (UAW) in the U.S., The Blue Oval also reached a tentative agreement with Canadian union Unifor last week. However, there was some concern that workers may not ratify that agreement given the tough negotiations and high asks involved with Ford's talks with the UAW. Regardless, it seems as if those worries were unfounded, as Canadian Ford workers ultimately voted in favor of the new contract agreement, laying the groundwork for what figures to be a transformative few years north of the border.
Ultimately, 54 percent of the 5,600 total Unifor members voted in favor of the new three-year contract, which contains a large array of benefits for those workers, including a 15 percent increase in general wages over the life of the agreement, a $10,000 ratification bonus for full-time permanent employees and $4,000 for temporary employees, increases for retirement programs including a raised pension benefit rate and increased contributions, and a 50 percent reduction in the new hire wage progression period. The deal also reinstates the Cost of Living Allowance (COLA), and includes provisions for additional investments in the Essex Engine plant and "special EV Transition measures" for workers at the Oakville Assembly plant, among other benefits.
"Our Unifor-represented autoworkers are the heart of Ford of Canada," said Bev Goodman, president and CEO, Ford of Canada. "This contract invests in our talented and dedicated employees, who remain consistently focused on the critical work of assembling our vehicles, building our engines and components, improving customer satisfaction, and expediting parts delivery service to our more than 400 dealers. Together, we are ensuring our Canadian operations continue to deliver with the skills, knowledge, and processes to compete and win."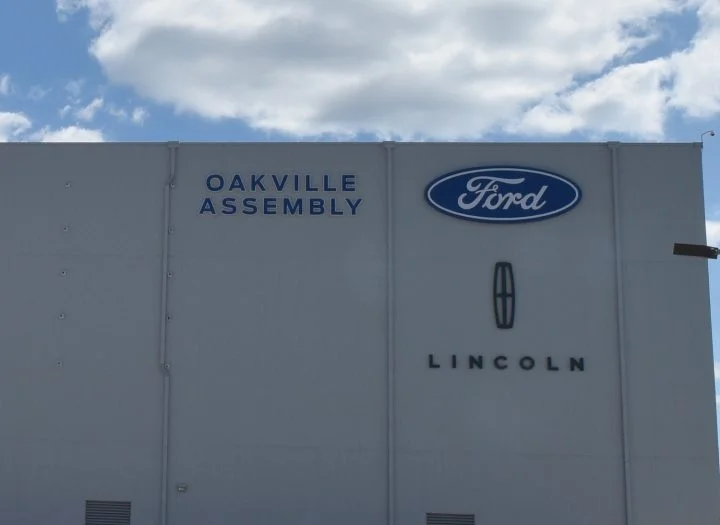 "Our bargaining team showed exceptional leadership and successfully pushed Ford of Canada on every front," said Unifor National President Lana Payne. "This contract will change lives in a profound way. It fundamentally transforms pension plans, provides protections during the EV transition, and includes the highest wage increases in the history of Canadian auto bargaining."
We'll have more on Ford's new contract with Unifor soon, so be sure and subscribe to Ford Authority for 24/7 Ford news coverage.