There appears to be no end in sight for the ongoing UAW strike against Ford, General Motors, and Stellantis. Now in its third week, the strike has attracted nationwide attention, especially now that workers across the country are now participating in it, as the UAW opted to expand actions against GM and Stellantis last week. On Tuesday, President Joe Biden visited a UAW picket line in Michigan and explicitly supported the worker's actions. Last night, former president Donald Trump offered remarks at a non-union automotive supplier in Clinton Township, Michigan. The GOP frontrunner had a lot to say about electric cars, claiming they will harm the United States auto industry, per Automotive News.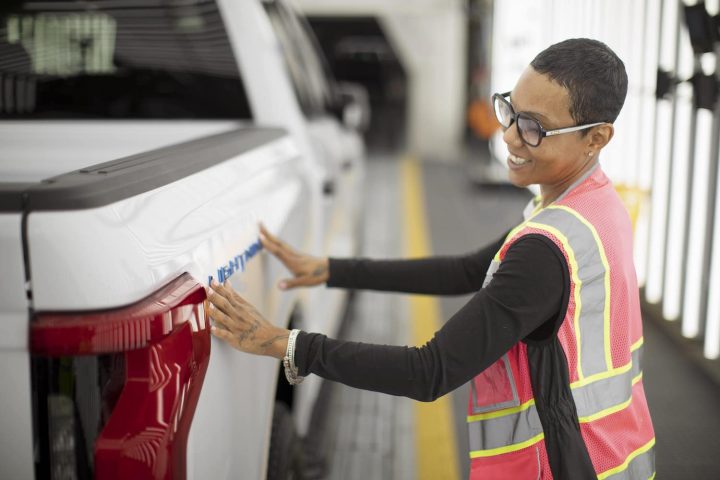 Speaking at Drake Enterprises, Donald Trump claimed that Ford and GM EVs would "spell the death of the U.S. auto industry," and that both companies are "either stupid or they're gutless" for endorsing federal emissions standards that encourage a broad pivot to battery electric vehicles. "They want to allow your gas-powered Suburbans, Silverados and Ford F-150s to die," Trump said. "Under a Trump administration, gasoline engines will be allowed." Currently, there is no federal ban on internal combustion engines, although Ford, GM, and Stellantis did support a non-binding executive order calling for 50 percent of automobiles sold in the United States to be battery powered.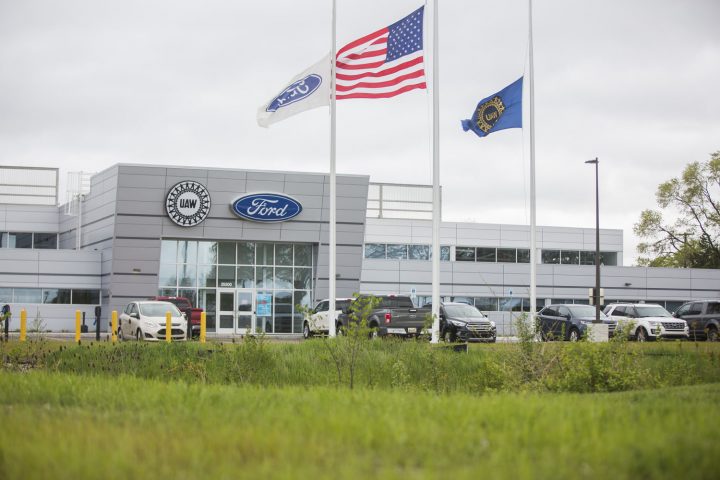 Although the former president was ostensibly in Michigan to offer remarks on the ongoing UAW strike, he didn't address the specific issues that prompted the union to organize against, like two tier wages and cost-of-living adjustments, among other areas of concern. "In other words, your current negotiations don't mean as much as you think. I mean, I watch you out there with the pickets, but I don't think you're picketing for the right thing," said Trump. The comments were related to his assertion that fully electric vehicle production would result in job losses in the United States.
Ford currently has two facilities in the United States capable of producing electric vehicles. The Rouge Electric Vehicle Center in Michigan is responsible for the Ford F-150 Lightning, while Kansas City Assembly plant produces the Ford E-Transit, Ford Transit, and Ford F-150. Ford underestimated demand for the fully electric van and is making plans to increase output at the facility.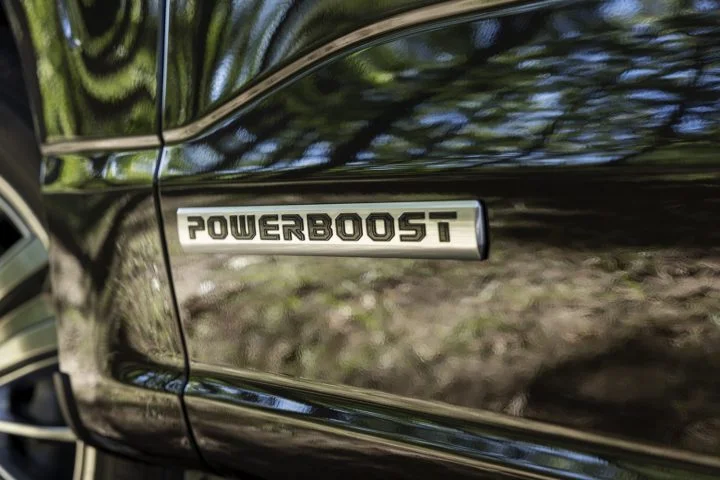 The Blue Oval's pivot to fully electric vehicles is underway, although it recently indicated it intends to push back some previous production run rate goals. Additionally, the automaker revealed it had paused construction on Ford BlueOval Battery Park Michigan, although no reason was given for the change. Aside from fully electric vehicles, the company wants to sell more hybrid vehicles in the United States and plans to quadruple hybrid sales within the next five years.
We'll be following the ongoing strike closely, so be sure and subscribe to Ford Authority for more 2023 Ford-UAW news, UAW news, and for ongoing Ford news coverage.