Last week, former President Donald Trump announced that he planned to visit Detroit this week and meet with striking United Auto Workers (UAW) members, choosing to skip the Republican debate in California. However, this proposed visit was panned by UAW President Shawn Fain, who has thus far made it clear that he doesn't believe politics should play a part in the union's ongoing negotiations with Ford, Stellantis, and General Motors. Now, shortly after current President Joe Biden announced that he will also be visiting UAW workers on the picket lines, it appears that Trump has changed his plans somewhat, according to Automotive News.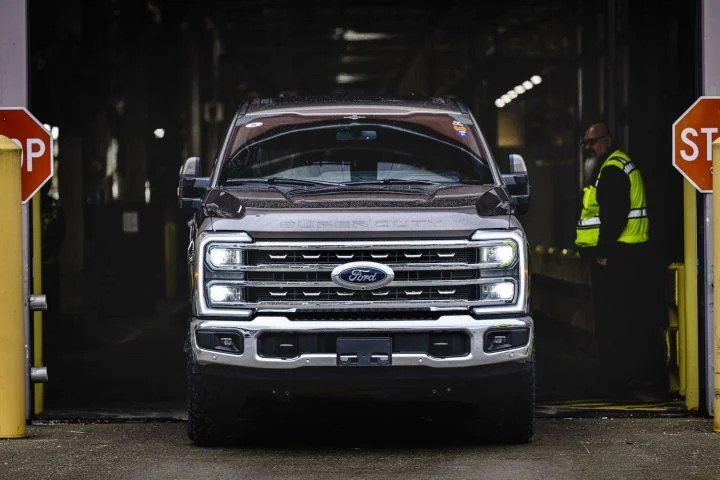 Rather than meeting with UAW workers, Donald Trump will instead head over to Drake Enterprises Inc. in Clinton Township, Michigan Wednesday night, a Tier 2 and Tier 3 supplier that provides various machined engine and transmission parts to automakers. However, it's worth noting that Drake – which employs around 125 people – is not unionized, though the company has been impacted by the UAW strike as its inventory has run low on a few items as a result.
"Politics aside, this is a huge opportunity for us," said Drake Enterprises co-owner Heather Dombrowski. "We're hoping that this will open doors to new customers and expand product lines with current customers." She noted that the company was chosen as the site for Trump's visit because of its "entrepreneurial spirit and its exposure to the gasoline engine business," and it's hoping that the media attention from that visit will help it fill its roughly 30 vacant positions, which has proven difficult in the wake of the pandemic.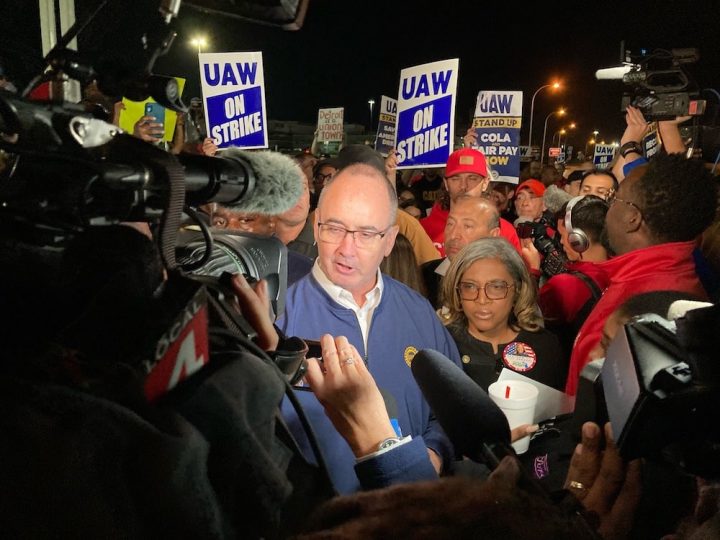 Previously, Fain said that "this battle is not about the president," when asked about upcoming visits from Trump and Biden. "It's not about the former president or any other person prior to that. This battle is about the workers standing up for economic and social justice and getting their fair share because they're fed up with going backwards. We can't keep electing billionaires and millionaires that don't have any understanding what it is like to live paycheck to paycheck and struggle to get by and expecting them to solve the problems of the working class."
We'll have more on the UAW strike soon, so be sure and subscribe to Ford Authority for more 2023 Ford-UAW news, UAW news, and non-stop Ford news coverage.