As Ford Authority reported early today, Ford – along with General Motors and Stellantis, for the very first time – are all dealing with a United Auto Workers (UAW) strike that began in the wee hours of the morning after the two sides failed to reach an agreement on a new four-year contract by that deadline. Neither side seems to be terribly close to striking a deal either, given the fact that Ford has reportedly offered the union a 20 percent pay increase, while the UAW is seeking at least 36 percent, which Blue Oval CEO Jim Farley recently called "unsustainable." Prior to the onset of the strike, Farley also told CNBC that the union's proposal could quite literally bankrupt the company, too.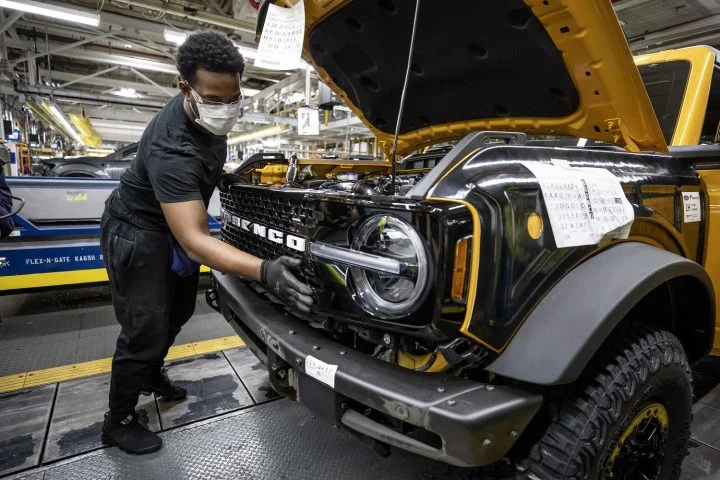 "If we signed up for the UAW request and instead of distributing $75,000 in profit sharing in the last 10 years, we would have gone bankrupt by now," Farley said. "The average pay would be nearly $300,000 for a four-day work week. A fully tenured school teacher in the U.S. makes $66,000. Some of the military and firemen make $60,000. This is four or five or six times what they make. There's no way we can be sustainable as a company. We put in our proposal. You want us to choose bankruptcy over supporting our workers?"
"We've never seen it before in 80 years," Farley said of the ongoing negotiations. "We've always been able to work through these differences because we're always on the side of labor at Ford. We have the highest UAW head count. We have more people than anyone, build more vehicles. We've never see anything like this. It's frustrating because many of our team members have negotiated on non-economic issues with national negotiators. When we get to the marquee money issues, everything stops. It's a mystery."
Prior to the onset of the strike, Ford noted that it had received a counterproposal from the UAW hours before last night's deadline. The automaker said that if it agreed to those terms, it would "more than double Ford's current UAW-related labor costs, which are already significantly higher than the labor costs of Tesla, Toyota, and other foreign-owned automakers in the United States that utilize non-union-represented labor."
We'll have more on the UAW strike soon, so be sure and subscribe to Ford Authority for 24/7 Ford news coverage.