As Ford Authority reported earlier today, the United Auto Workers (UAW) union ultimately decided not to take action at additional Ford-owned facilities after the two sides made "real progress" in talks regarding a new four-year contract – though that isn't the case with General Motors and Stellantis, it seems. However, aside from differences in opinion on how much of a raise UAW workers should get – along with the definition of wage tiers – it's been a bit unclear just how far apart the two sides are in these ongoing negotiations. Now, the UAW has outlined precisely what each automaker is offering in this X (formerly known as Twitter) thread.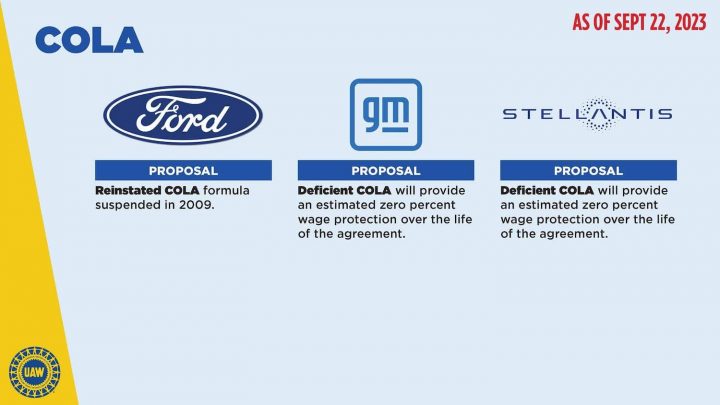 First up, we have the issue of cost of living increases – or COLA – and in that regard, Ford has offered to reinstate this following its suspension during talks back in 2009. Meanwhile, neither GM nor Stellantis is offering any sort of wage protection at this time.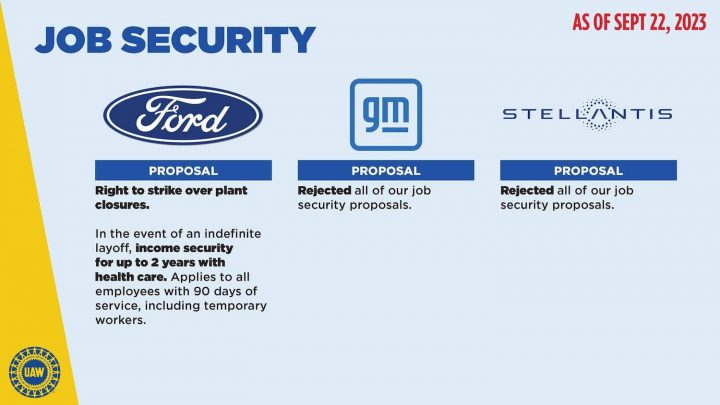 In terms of job security, both GM and Stellantis rejected the UAW's proposals, while Ford is offering income security of up to two years with health care in the event of an indefinite layoff, which applies to all workers with at least 90 days of service.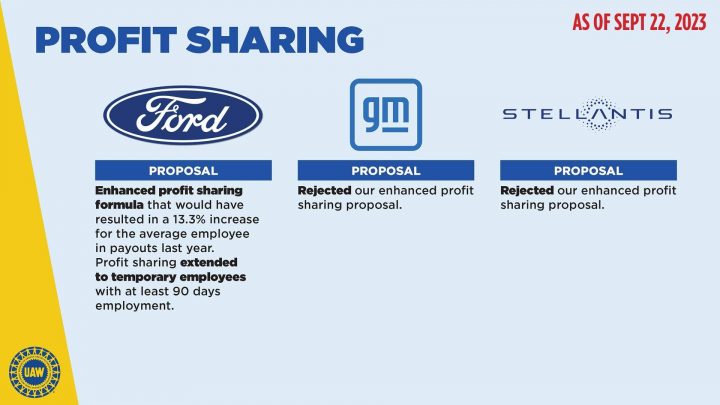 GM and Stellantis also rejected the UAW's profit sharing proposal, while FoMoCo is offering a 13.3 percent increase for the average employee payout, and also proposed extending profit sharing payouts to temporary employees with at least 90 days of service.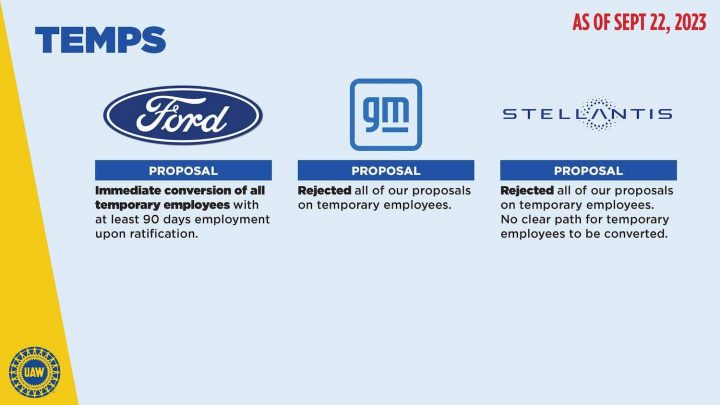 In terms of temporary workers, Ford is willing to convert all of them with at least 90 days of employment to permanent status, while GM and Stellantis rejected the UAW's proposals in that regard.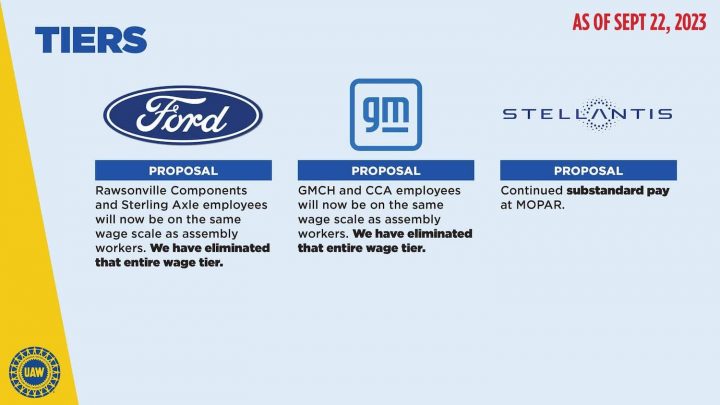 Finally, we have the complicated matter of wage tiers. Ford is offering to put its employees at the Rawsonville and Sterling Axle components plants on the same wage scale as assembly workers, and eliminate that entire wage tier. GM is offering to place some of its components workers on the same wage scale as assembly plant employees as well – eliminating that wage tier – while Stellantis has thus far refused to make any changes in that regard.
We'll have more on the UAW strike soon, so be sure and subscribe to Ford Authority for more 2023 Ford-UAW news, UAW news, and ongoing Ford news coverage.