The redesigned Ford Everest debuted back in March 2022, ushering in a new era for the rugged SUV, which is based on the Ford Ranger pickup and is already enjoying a burgeoning market full of parts and accessories. The new Everest introduced a host of changes for that particular model, ranging from styling to technology and powertrains, along with advanced LED headlight technology, as well as towing tech that makes it incredibly easy for anyone to pull a heavy load – even those that aren't exactly pros at such things. Now, The Blue Oval is shedding some light on another feature present in the Ford Everest that helps keep things quiet inside the cabin – its aerodynamics.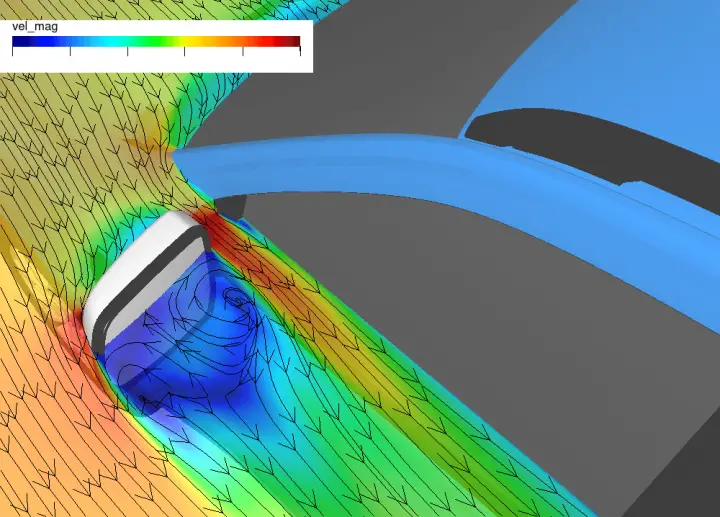 "We wanted Everest to be rugged on the outside and peaceful on the inside," said David Grice, chief platform engineer, Ranger and Everest. "We wanted the driver to be able to have a conversation with those all the way back in the third row without raising their voice – so we spent a lot of time on finding ways to eliminate unwanted sources of cabin noise. With extensive and cutting-edge computer-aided engineering (CAE) modelling, the Ford team of engineers ensured wind noise was reduced and spread evenly across the vehicle to achieve easy conversation and improve passenger comfort."
To achieve this, Ford's Noise, Vibration, and Harshness (NVH) teams used a combination of conventional wind tunnel testing and advanced computer simulations to identify the effects of variations in turbulence on wind noise levels, spending hundreds of hours inside those wind tunnels and using computers, microphones, and their ears to aid in those efforts.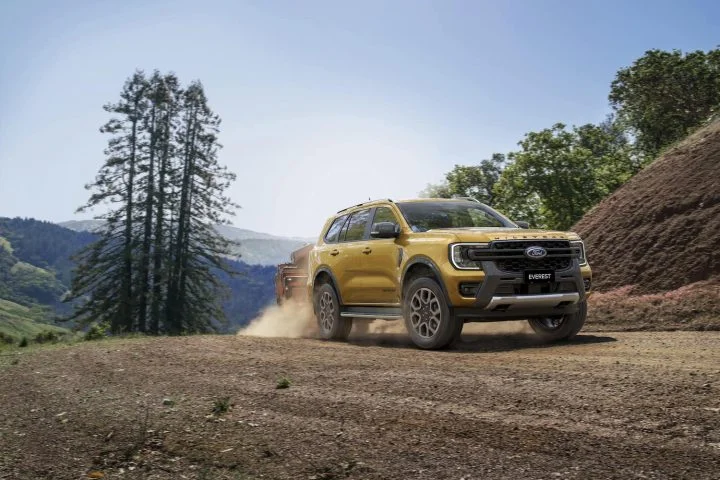 FoMoCo engineers admit that reducing wind noise in a boxy SUV isn't exactly easy, but the NVH team was able to accomplish this task with help from the automaker's Aerodynamics and Design crew. Together, these teams focused on select areas such as the windshield, windows, and side mirrors. Engineers came up with a "ski ramp" for the hood at the base of the windshield that helps compress turbulence and accelerate airflow, altered the shape and size of the A-pillars, and tinkered with the shape of the side mirrors to cut down on wind noise as much as possible.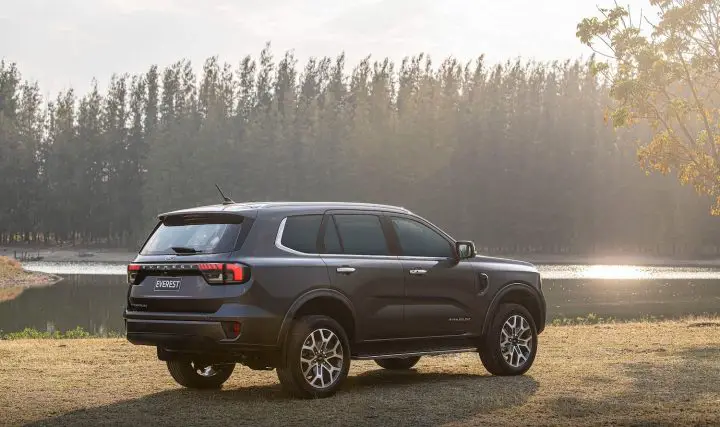 "Any time you have turbulent air interacting, say, on a front windscreen, you'll get noise," said Mark Thompson, PhD, Ford Australia Noise Vibration and Harshness (NVH) engineer, Ranger and Everest. "We also looked at how the door sits in relation to the A-pillar and, together with Design, we ensured it sat slightly behind the leading edge of the A-pillar which helped to reduce wind noise from the door margins. We worked with Aerodynamics and Design to develop a shape that all teams would be happy with. We added some curvature to the trailing edge of the mirror sail. This, combined with all the other little tweaks, helped to reduce, and better spread wind noise across Everest making it a quieter, more relaxing vehicle for the driver and passengers."
We'll have more on the Everest soon, so be sure and subscribe to Ford Authority for the latest Ford Everest news and continuous Ford news coverage.