Much ado has been made about the poor experience that many EV owners have had with various third-party charging companies, including Ford CEO Jim Farley himself, who recently had plenty of issues charging a Ford F-150 Lightning on a long road trip. While many of these units suffer from reliability issues, some owners simply aren't fans of the way payments are handled, either. In many cases, users must either pay through an app or use a physical credit card to do so, which isn't the case with Tesla owners and Superchargers, which bill them automatically when they plug in. However, a new feature – Ford's Charge Assist – may be the solution for that particular problem.
For the last few months myself & some others have been beta testing a new feature that is about to arrive for all Ford EVs – Charge Assist! This little feature is a game changer for anyone that needs to charge and doesn't want to bother with an app or credit card reader! pic.twitter.com/N0KQFoRwRe

— Jace Craft-Miller 🏎️💨🛻⚡️🤓 (@jacecraftmiller) September 26, 2023
As Ford Authority reported earlier this month, Charge Assist was previously only available in Europe for Ford Pro commercial customers, is set to begin rolling out to additional owners this month. In this post from X, Jace Craft-Miller, an F-150 Lightning owner and member of the Ford Early Access Program, notes that he and some others have been beta testing this new feature before its widespread rollout, and notes that it will be a "game changer" for those that need to charge but don't want to bother with having to use an app or credit card reader to pay for that service.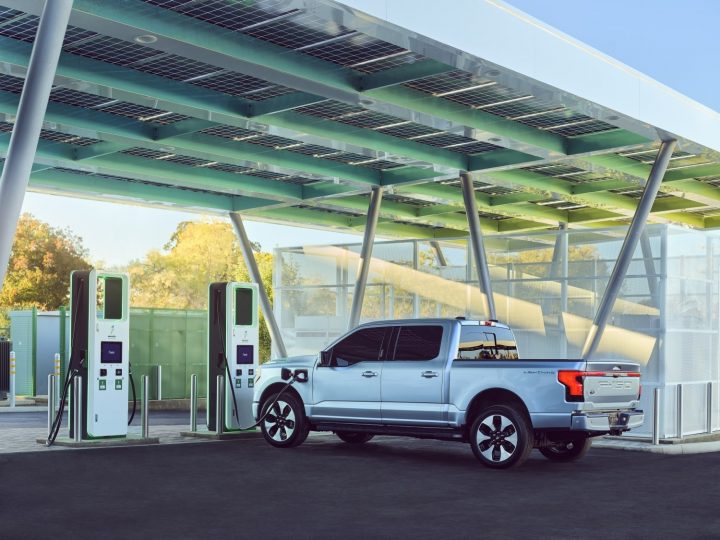 Once it officially rolls out to all Ford EV owners, those folks will reportedly be able to use Charge Assist to find, start, and pay at a public charging station right from inside their vehicle without having to use FordPass or a third-party charging app, as was previously the case. This figures to make Ford Charge Assist not only more convenient to use, but also simplifies the payment process, to boot. Ford EV owners will be able to use the feature to view the cost per kWh of nearby charging stations before setting it as their destination, as well as see how many chargers are currently available and how long it will take for their vehicle to charge to 80 percent if they do in fact use that specific charger.
We'll have more on Ford Charge Assist soon, so be sure and subscribe to Ford Authority for comprehensive Ford news coverage.
An earlier version of this article incorrectly stated that Jace Craft-Miller is a Ford employee. Ford Authority regrets the error.